By Samson Echenim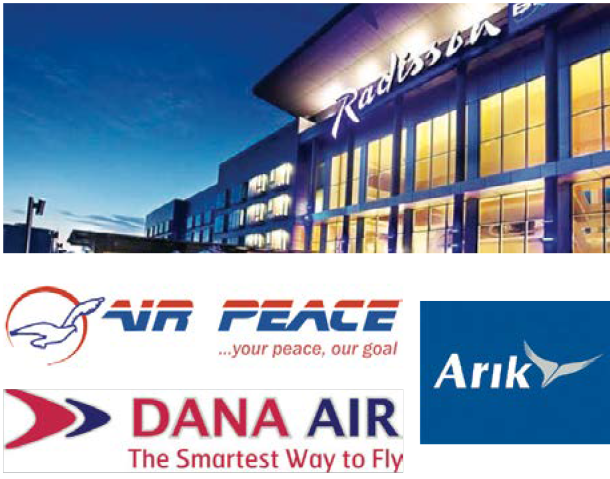 Most airlines and hotels in Lagos, Nigeria's commercial nerve centre are not doing promo sales despite the yuletide, checks by Traveller & Hospitality have revealed.
All the airlines that responded to our inquiries on yuletide promo answered in the negative, while hotels remain unwilling for planned discount rates for a night stay.
Arik Air, Air Peace and Dana Air responded to Traveller & Hospitality's inquiries but said there were no promo fares sales. Arik said the airline is not into the business of doing promo sales, even at Christmas.
Other airlines simply said there were no promos without further elaborations. Dana Air however said its miles royalty keeps running for those guests who have them.
'We are not doing any promo sales for fares, but those with miles can use their miles to get benefits," the airline said on Friday night
"If you have enough miles big enough to pay for excess baggage or exchange for ticket, you must send a mail and request your miles to be used to issue you a ticket, or the passenger can log into his account and do it himself," Dana Air's spokesman, Kingsley Ezenwa explained.
The airline runs a loyalty programme that allows loyal travellers accumulate miles over a fairly long time of flying the airline, but that is not a discounted fix for the yuletide.
The story is the same for hotels. All the hotels checked by Traveller & Hospitality had no committed promo sales for the Christmas period.
"We are not doing any promo now, but we do have weekend discount and we offer some discount to guests who stay for multiple nights," said a manager at Ibis Royale Hotel on Murtala Mohammed International Airport Road.
Hospitality consultant and general supervisor at Banex Hotels & Suites, Anthony Village, Olalemi Olalekan said, hotel occupancies in major cities have been found not to have any raise with promo sales during yuletide in recent time.
He said, "Promo sales do not necessarily increase occupancy. We have carried out a research into our sales from five years down to three years ago when we were not doing promo, compared to the last two years when we had some planned discounted rates during Christmas. We found out that there was no significant change. There was no significant increase in sales. So, we have decided that instead of selling at a discounted rate without commensurate increase in occupancy, there is no point doing promo."
"Again, we realise that hotels that are not in major cities do actually raise their rates around Christmas. There is a reality that people who live in the cities go home to their villages and native towns to celebrate Christmas. Hotels in those places raise their rates because they have more guests during Christmas, while hotels in the cities, such as Lagos, Port Harcourt and Abuja lose guests. Now, if we run a promo at this time, it will not change anything. Promo will not stop a businessman who plans to spend his Christmas holiday in his village. So, as a consultant, I believe this could still apply to many hotels."