Frontpage
Nigerian bourse: Bears sustain grip on market as NSE ASI loses 1.6% to profit taking
June 22, 20171.7K views0 comments
The Equities market extended its bearish run Thursday as the Nigerian Stock Exchange all-share index (NSE ASI) and market capitalization decreased by 1.64%, while the year-to-date (YTD) return stood at 22.53%.
Analysts believe the bourse' performance was mainly due to profit taking.
"The decline in performance today was in line with projection as investors expectedly took a breather following two weeks of positive momentum," says Rashidi Yusuf, Managing Director Trust Yield Securities.
"Whilst we believe upsides to equities are capped by subsisting capital controls which restrict foreign investor participation, our outlook for the market remains positive for rest of the week, as we expect the stabilize soon to further propel market performance."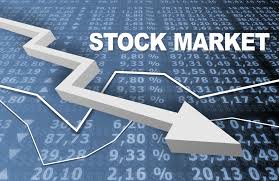 Specifically, ASI closed at 32,928.44 against the previous close of 33,477.89 while Market Capitalization closed at ₦11.387 trillion against previous close of ₦11.577 trillion.
The volume traded increased by 0.20% from 508.732 million to 509.764 million, while the total value of stock traded decreased by 21.29% from ₦6.397 billion to ₦5.035 billion in 5,321 deals.
The financial services sector led the activity chart with 399.577 million shares exchanged for ₦3.291 billion. Conglomerates came next with 63.635 million shares traded for ₦0.151 billion, Consumer Goods, Agriculture, Oil And Gas sectors followed in that order on the activity chart.
Read also: Nigeria's oil production falls 29.55% year-to-date below budget benchmark of 2.2mbpd
UBA, Diamondbnk, Transcorp, FBNH and Zenithbank were the most active stocks by volume. Conoil, Ashakacem, Berger, Neimeth and Livestock emerged the highest price gainers on the chart, while Maybaker, Transcorp, Wemabank, ETI and Diamondbnk topped the losers chart.
Wema Bank, fell 8.96 percent to lead the banking sector lower, followed by Ecobank down 8.47 percent and Diamond Bank 8.2 percent
Market breadth closed negative as CONOIL led 14 gainers against 45 losers topped by MAYBAKER at the end of today's session- an unimproved performance when compared with previous outlook.
Market turnover closes positive as volume moved up by +0.20% against +29.69% uptick recorded in the previous session. UBA, DIAMONDBNK and TRANSCORP were the most active to boost market turnover. ZENITHBANK and UBA topped market value list.
NPFMCRFBK leads the list of active stocks that recorded impressive volume spike at the end of today's session.
Also read: FG sells five to 20-year bonds at 16.9%