Banking
BoI's profit slumps on reduced gains on disposals
June 22, 20171.3K views0 comments
Bank of Industry (BoI)'s full year net income has slumped 67.42 percent due to a significant decline in gains on disposal of equity securities as the Nigerian premier development financial institution recorded improved asset quality amid a tough operating environment.
Net profit of the bank declined to N14.56 billion in December 2016 from N44.69 billion the previous year. Pre-tax profit dropped by 64.15 per cent to N47.23 billion.
The bank's net interest income, a measure of earnings from customers increased by 4.41 per cent to N27.68 billion in December 2016 from N26.52 billion as at December 2015.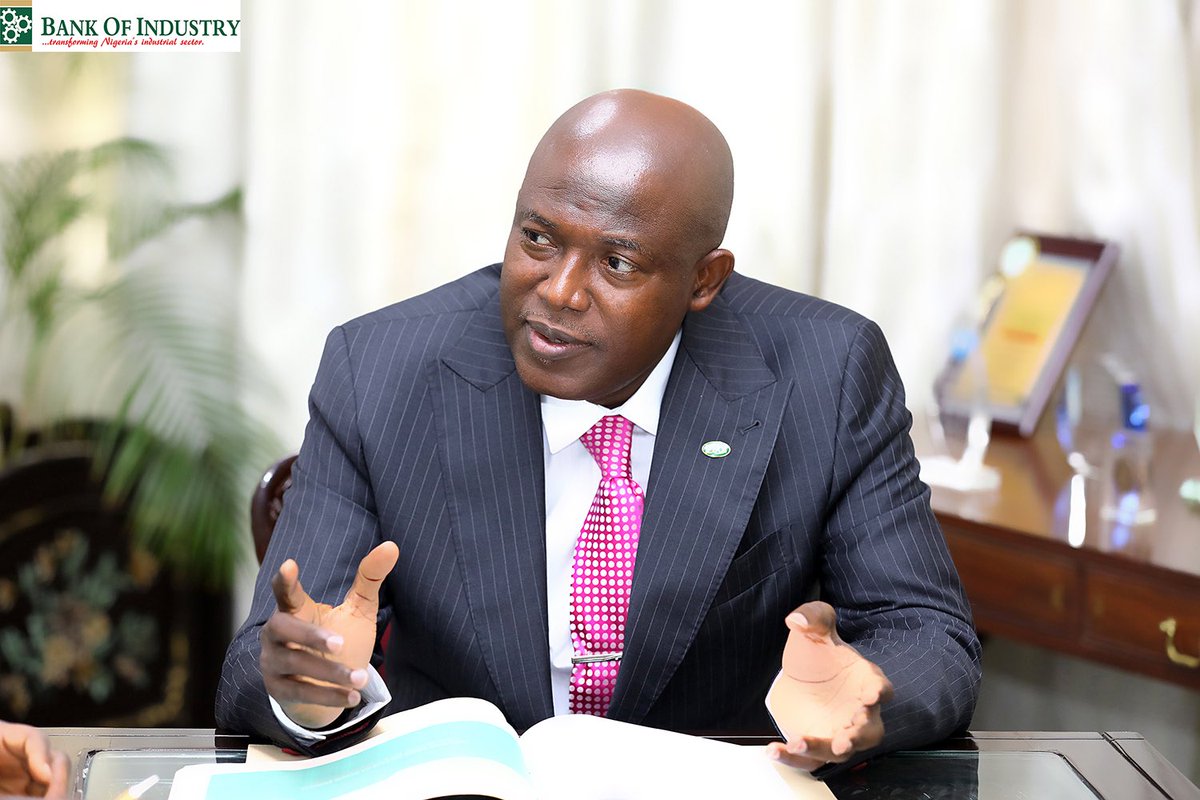 The sharp drop in profit was due to a 96 percent drop in gains on disposal of equity securities to N1.48 million from N37.45 billion.
This is unsurprising because the aforementioned sale is an exceptional item or one off event that does not recur often in the life of a firm. It also does not fall under the ordinary activities of a firm.
BoI, the bank with the mandate to promote entrepreneurship in Africa's most populous nation, has an excellent risk management strategy as it recorded a reduction in the ratio of non- performing loans (NPL) to 3.72 per cent in 2016 from 5.87 percent in 2015.
The improvement in assets quality is coming at a time that banks in Nigeria are grappling with rising NPLs caused by exposure to the oil and gas sector and an economic downturn.
Also read: Nigeria's oil production falls 29.55% year-to-date below budget benchmark of 2.2mbpd
The average ratio of non-performing loans in the banking industry rose sharply to 14 percent, which is beyond the Central Bank of Nigeria's threshold of 5 per cent, further analysis revealed.
Moody's Investors Service said NPLs would rise marginally to between 14 per cent and 16 per cent, "but should reach a peak as write-offs, loan restructurings, and the strengthening economy take effect."
BoI disbursed a total of N8 billion to SMEs in 2016, representing a significant increase of 42 per cent over N5.64billion in 2015. The lender's loans and advances dipped by 5 percent to N517.15 billion in December 2016 from N545.65 billion as at December 2015.
BOI was, in 2001, reconstructed out of the Nigerian Industrial Development Bank (NIDB) Limited, which was incorporated in 1964. The bank was established in 1964 with an authorised share capital of £2 million.