Frontpage
Nigerian firms face new hurdles as IASB plans to amend IFRS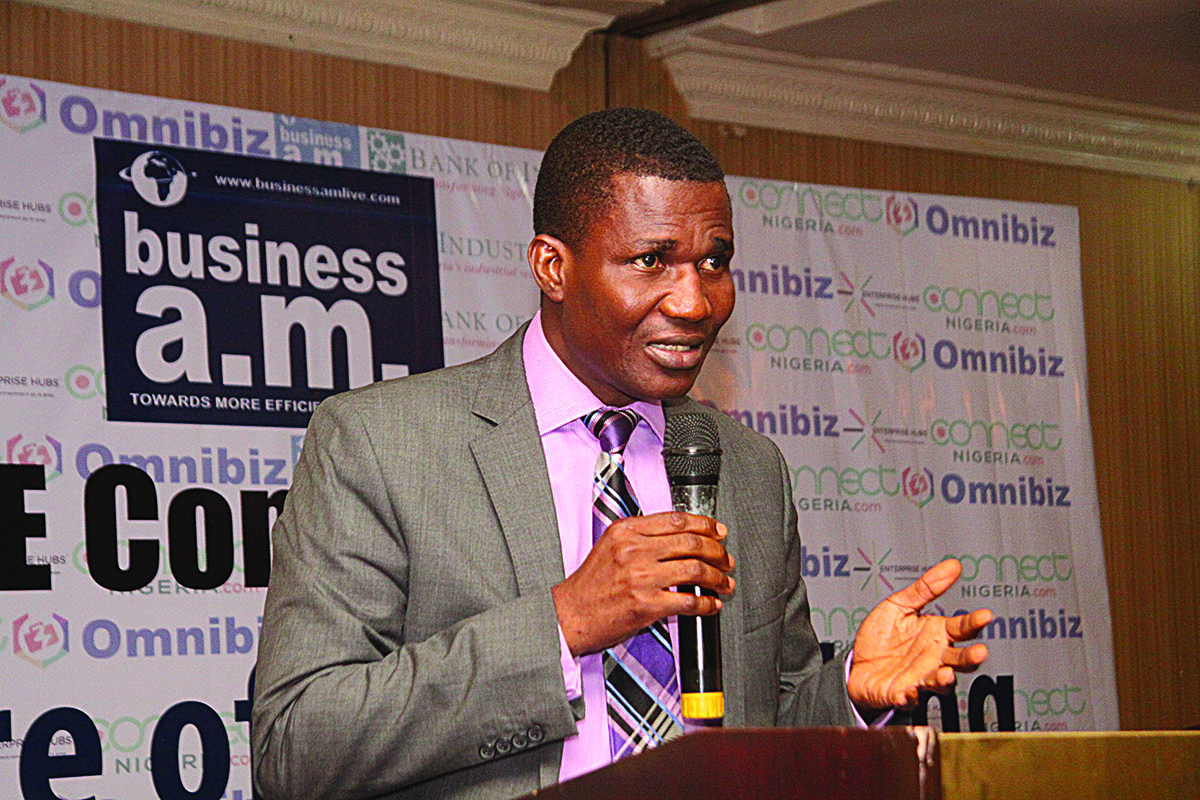 Phillip Isakpa is  Businessamlive Executive Editor.
You can contact him on phillipi@businessamlive.com with stories and commentary.
October 5, 2020578 views0 comments
The International Accounting Standard Board (IASB), the global body responsible for setting worldwide standards that guide the way firms report and present their financial dealings in their company accounts, is planning to amend a fundamental aspect of the International Financial Reporting Standard (IFRS) that could have serious cost implications for Nigerian companies, Business A.M. learnt over the weekend.
Business A.M. understands that the IASB is specifically seeking to amend primary financial statements as contained in the IFRS, which it is responsible for issuing, and had released an exposure draft for which it had called for comments up till September 30 when it closed. We also learnt that more than 190 bodies and groups, including national accounting associations, had responded with comments expressing their positions on the planned amendment by the IASB.
Primary financial statements are statement of profit or loss and statement of financial positions and their notes, a very senior accountant explained to Business A.M.
Specifically, a major aspect of the draft document is that it is seeking new disclosures from companies, including asking them to disclose management performance in their financial statement.
For Nigerian companies, every amendment comes with some costs, which can be huge at times. Nigerian banks are currently grappling with the implementation of an amendment to the IFRS that saw the introduction of IFRS 9, while insurance companies are sorting themselves out with IFRS 17, both of which are specific to the banking and insurance industries respectively.
The current amendment, however, is a general purpose standard, which means it will apply to every company which has to prepare accounting statement under the IFRS standard when it is ready to implementation.
For firms, every amendment comes with its costs as they are forced to change accounting software, grapple with new disclosures, audit fees that immediately go up; and for banks who have to use the big four accounting firms to prepare their statements, this could be huge.
In Nigeria a group, chaired by Innocent Okwuosa, who holds a doctorate in accounting and chairs the expert group, International Financial Reporting Standard Experts Forum (IFRSEF), told Business A.M., when contacted, that his group is aware of the development and that the group made a comment on the exposure draft and sent to the IASB.
Okwuosa, who is also the second deputy president of the Institute of Chartered Accountants of Nigeria (ICAN), said his group, IFRSEF, will issue a statement on the development.
But he told Business A.M. that the amendment that the IASB is trying to make now, when it does happen, will mean that the way companies in Nigeria present their income statement and statement of financial position will change.
According to him, companies are likely to incur heavy cost to implement the new changes. "Such costs may include training cost for accountants and audit staff and investment to update accounting system to be able to generate financial statements that comply with the amendment," Okwuosa said.
He also said that his group, IFRSEF articulated its positions on specifics contained in the exposure drafts that the group found not to be in tune with the Nigerian environment, especially where the group felt there was ambiguity in the way certain issues had been presented in the draft.
In one of their responses to the IASB, the group stated thus: "We wish to draw attention to ambiguity, complexity and lack of clear definition of certain proposals, especially main business activity. We are also concerned with requirement for additional disclosures that do not contain new information and are not useful information to providers of financial capital. The effects of ambiguity and additional disclosures that are not useful are increased implementation costs, especially in emerging markets."
Also, as part of the amendment, the IASB is seeking to introduce disclosure of management performance information, to which IFRSEF responded thus: "We do not agree that information about management performance measures as defined by the Board should be included in the notes to the financial statements."
Stating its reason for disagreeing, IFRSEF said: "These figures are already available within financial statements and can be assembled by analysts and users of financial statement. A requirement to disclose this in the notes to the financial statements is expanding IFRS financial statement, which to preparers amounts to extra cost to produce information that does not increase the usefulness of financial information"
The group also quarrelled with observed ambiguity and wrote thus to the IASB:
"IFRSEF is of the view that the term 'main business activity' is defined in the ED [exposure draft] but not clearly and sufficiently defined to remove all ambiguities. One question that has arisen from our jurisdiction is whether main business activities should be determined with reference to the object clause of the entity as contained in its incorporation document or should it be dominant income generating activity"
For clarity, the group proceeded to recommend as follows:
"In future IFRSEF will recommend sufficient and clear definition of operating activities that is tied to main or principal revenue generating activities that derive from the object clause as per the entity's incorporation document," the group wrote.
With the period for comment over, the IASB will now have to go through the submissions from all over the world and come to a decision as to what to do regarding its plan to amend the primary financial statement. For Nigerian companies, they would have to brace themselves for what the outcome would be, should the IASB go ahead to amend as contained in its exposure draft.