National: Governance, Policy & Politics
Oil and Gas
Nigerian govt eats its words on fuel subsidy removal, blames speculation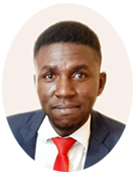 A graduate of Economics and Statistics from the University of Benin. An experienced researcher and business writer in the print and digital media industry, having worked as a Research Analyst at Nairametrics, Voidant Broadcasting Ltd, Entrepreneurs.ng, and currently a Market and Finance Writer at Business a.m. For stories, press releases, exclusive events, call +2347052803696 or send a mail to abuedec@gmail.com.
January 20, 2022351 views0 comments
The Nigerian federal government appears to have eaten its widely circulated position on the elaborate plan it was flying to  remove petroleum subsidy from February.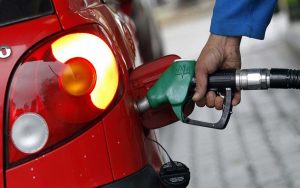 Ahmed Lawan, president of the Nigerian senate, the legislative arm of the government appears to suggest that when he assured Nigerians that the plan will not go on for now as has been widely reported by some social and conventional media.
Lawan, fielding questions from State House correspondents in Abuja, the nation's capital city, after a closed-door meeting with President Muhammadu Buhari, said the president did not authorise anybody to remove fuel subsidy as speculated in some quarters.
"Well, it will be of interest to Nigerians to hear what I've come to discuss with Mr President, among several other things. Many of us are very concerned with the recent agitations and protests.
"And many citizens were so concerned; our constituents across the country are very concerned that the federal government will remove the petroleum subsidy. And for us, as parliamentarians, as legislators representing the people of Nigeria, this must be of interest to us. And we've just finished our recess; we had gone home to our constituencies and senatorial districts.
"We felt the pulse of our people. And I found it necessary to visit Mr President, as the leader of our government and our leader in the country, to discuss this particular issue of concern to Nigerians, and I'm happy to inform Nigerians that Mr President never told anyone that the petroleum subsidy should be removed," Lawan said.
Last year, it had been widely reported with references made to senior cabinet officials of the government's planned subsidy removal as it appears keen to double down on reforms ahead of the elections in 2023, a plan that Zainab Ahmed, finance minister, said would be supported by a disbursement of N5000 monthly stipend as transportation grant to the poorest 40 million Nigerians, described by some analysts as a white elephant project which has no string of value to the GDP of the average Nigerian.
Senate president Lawan also said he was not convinced that Nigerians consume the amount of petroleum being ascribed to them daily as there may be some level of sabotage involved.
"I am not convinced that within the boundaries of Nigeria we are consuming 100 million litres a day. Probably neighbouring countries may be benefiting from this. Can't we do something about it? It is a failure if we are not able to control it, this particular aspect of smuggling of the petrol and then in return, push the burden to the ordinary citizen," he added.