Transport Business
Nigerian govt woos oil companies for multibillion naira investment in national fleet
July 3, 2019534 views0 comments
By Samson Echenim
As shippers council plans $500m dry port in Ibadan
The Nigerian government is in talks with operators in the country's upstream oil sector for possible investment in its planned national shipping line.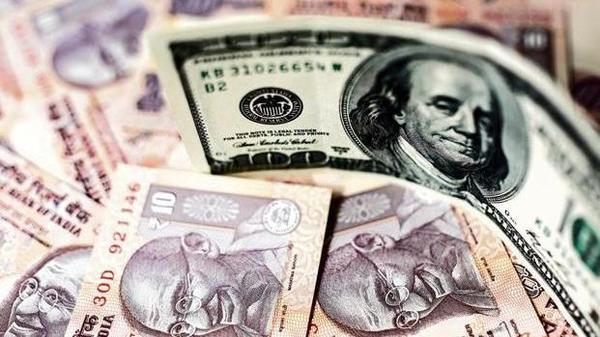 A top government official and chairman of committee on the re-establishment of a national shipping line, Hassan Bello told Business AM in Lagos that his committee was also reviewing considerations regarding the country's shipping and oil freight systems.
Nigeria's crude oil sales are done on free on board (FOB) trade agreements, against a more beneficial Cost, Insurance and Freight (CIF) International Commerce Terms (INTERCOM). Experts believe that CIF will create jobs for thousands of Nigerian seafarers and billions of dollars in insurance, as the term allows the country to take responsibility of moving the cargoes to the port of the buyer. Under the current FOB INTERCOM, it will be difficult for a Nigerian vessel to get international freight contracts, as the buyer may have preference for foreign ships.
Bello said his committee is currently weighing opportunities under the current INTERCOM and possible review of the regime.
According to Bello, who is also the executive secretary of the Nigerian Shippers' Council, in 2015, Nigeria lost $9 billion in crude oil freight to foreign vessels which lifted all of the country's production for that year without a single Nigerian flagged vessel going to oceans and the development may have continued till 2019.
"In 2015, Nigeria lost $9 billion in freight on dry and wet cargo to foreign ship owners. However, with the massive support and diversification drive of the present administration will see to a rise in the engagement of seafarers. I therefore commend NIMASA for providing huge resources for training of our cadets to fit into the global seafaring profession.
"We are working on setting up the national fleet. We are involving the NNPC, Chevron and other oil companies and now we are looking into so many factors in international shipping such as the FOB or CIF. All these must be determined and to know the volume of cargo available for the vessel or vessels," Bello said.
$500m dry port in Ibadan
 He also disclosed that as part of efforts to decongest ports in Lagos, the Nigerian Shippers' Council in partnership with private investors is building dry ports in strategic cities across the country to facilitate efficient movement and delivery of cargoes. One of such ports is the Ibadan dry port project, which will cost the investors about $500 million.
He said: "We have planned dry ports in all regions of the country. In Ibadan, we are building 40,000mmt capacity. It is a $500 million project. We have one in Kaduna, Kano and one at Isiala Ngwa. In the short term, we have to maintain the order we have created. Every Wednesday, an average of 30 containers leave the Apapa Port by railway to Kaduna Inland Container Port and that gives a total of about 120 containers monthly. That is the way we want things to go.
"We want to bring orderliness on the roads and that is what we are seeing, but now we have to also bring modern traffic management system. The situation in Apapa is the failure of planning. For instance, Apapa port was planned to handle 23 million metric tons in a year, but now about 83mmt of cargoes are imported through the port annually. A port with capacity of 23mmt in the 70's and our population must grow 2.5 percent every year, why won't we have the crisis we are having now? It is a natural thing for the Tin Can and Apapa ports to be overwhelmed after about 45 years. Our population is growing and our consumption pattern is changing and now we are importing so many things and exporting several commodities at the same time. In the long term, we should have a modern transport management system.
"Yesterday, about 30 containers were loaded on the train to Kaduna Inland Port. That is how a country's transport system should work. Cargo is not to spend more than 10 minutes at the port. The port is not a storage area; it is a transition area. It is where you process release of cargo and let it go. Why should a cargo spend 20 to 30 days at the port?"
Bello cautioned against repeating the Apapa traffic crisis in Lekki, where a deep seaport, a refinery and other major economic facilities are being established. He advised that government ensure planned access roads to Lekki port.
"Every player in the sector has come together because we are having an emergency in Apapa. We now have a deep seaport in Lekki. We have to start asking where are the access roads to the port in Lekki? We have the seaport; Dangote Refinery; there is a fertiliser company there. We have to ask, where are the roads to these points? Otherwise, we might be attempting to repeat the Apapa scenario, but I sincerely do not want that to happen. I don't want the case of Apapa to be repeated anywhere in Nigeria," he stated.