Transport Business
Making a case for more women in maritime businesses
July 3, 2019724 views0 comments
Across the globe, cultural and legal inhibitions are keeping women off sea jobs. In this report, SAMSON ECHENIM writes on the growing need for gender equality onboard vessels.
All over the world, participation of women in seafaring has remained unacceptably low, wobbling around one or two percent, with the weaker sex clinching only 25,000 of the total of 2.5 million seafarers. Even in countries like Philippines and China, which have highest number of people engaged at sea in that order, the number of women employed on ships remains insignificant compared to their male folk. Ironically, the ship maintains its description as a "she."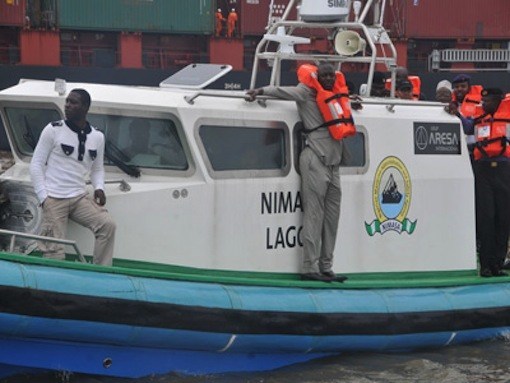 With women now taking up the economic front in many homes, a new trend that forms a topic for another day, they are breaking into economic zones hitherto exclusive to men. The maritime industry, known for its capacity to absorb a large number of labour is an industry with a gigantic gender imbalance where women are now being encouraged to venture and balance up.
This was the issue that held sway at the recent celebration of Day of the Seafarer in Nigeria. Themed, "On board with gender equality," experts and stakeholders in the maritime sector came together to tackle issues preventing women from taking jobs at the sea.
The International Maritime Organisation (IMO) chose the theme, which resonates with its theme for this year's World Maritime Day, to highlight the contributions of women in the maritime industry and encourage more women to go into the profession of sea transportation.
According to Cleopatra Doumbia-Henry, president of World Maritime University (WMU), women's participation in seafaring jobs and careers remains low as it was 25 years ago. She identified major inhibitions for women to pursue careers in maritime to include "lack of information and opportunities and cultural and legal barriers that impede participation of women in maritime."
"We seen women managing seaports and becoming CEOs of ports but unfortunately, the number is still very low," Cleopatra, who is the first female and 7th president of WMU said in a brief documentary detailing her speech at the Seafarers' Day celebration in Nigeria.
Similarly, statistics from the Nigerian Maritime Administration and Safety Agency (NIMASA) show that Nigeria has a total of 6,039 seafarers out of which only 567 are females.  Also, only 26 out 250 students in maritime fields representing about 10.4 percent are females. In the same vein, only 32 out of a total of 259 cadets about to take sea time training who are being trained under the National Seafarers Development Programme are women.
"This calls for a quick action in developing female seafarers and bringing more of our women onboard vessels, " said Dakuku Peterside, director general of NIMASA.
"We hope to sensitise the industry operators and players on the significance as well as economic importance of bridging gender inequality and the need for men to support women towards reaching their potential and navigating workplace challenges For us to have more women at sea and onshore, the men have a major role to play in terms of providing the needed support," Peterside stated.
Karen Ogidigben, director, Crew Management and Training at Hapag-Lloyd, noted that only 25,000 out of a total of 2.5 million seafarers are women. She cited among other things, sexual harassment, cultural and legal barriers which impede growth of number of women on sea.
She said, "Yes, it is a global issue, but then it goes to show that the women figure is very low. In a Nigerian ship, you find may be, one or two women, this depends on the size of ship. On bigger ships where you have about 27 crews you often find about four women. On tankers that are usually larger, you might be able to find up to six women.
"A lot of factors and among the factors, we can clearly see cultural and legal issues. We talked about harassment from the men onboard, yes, that is a factor too and that is why I have said women should be bold and courageous."
 Aisha Buhari, wife of Nigeria's president, said President Muhammadu Buhari is determined to provide platforms that would encourage more women's participation in maritime to boost economic development.
"Indeed, there is a need to promote gender balancing in the seafaring career and let me assure you that the President is aware of the economic benefits that come with encouraging the female gender in the maritime sector and he has a commitment in this cause," she said.
Represented by Dolapo Osinbajo, wife of the Vice President, Aisha said "Under the current leadership of NIMASA, we have seen significant strides aimed at making women active players in the blue economy industry. The president is desirous of seeing more women play active role in the maritime industry. This celebration focusing on women seafarers is, therefore, apt. I call on all government agencies, especially those in the maritime sector, to ensure the achievement of the United Nations' Sustainable Development Goal 5, which is aimed at attaining gender equality and the empowerment of all women and girls."
He further added that the Agency will continue to pursue policies and programmes that will accelerate gender equality and empowerment of women in the maritime sector. "In addition to the 304 female cadets we have trained in seafaring since the inception of the Nigerian Seafarers Development Programme (NSDP), greater attention will now be given to the training of female seafarers in specialised courses and areas to enable them take up professional responsibilities in specialised vessels and offshore operations, and maritime sector generally," Dakuku said.
The WMU President, in his goodwill message to Nigeria on the occasion of the Day of Seafarers, said, However, efforts by Nigeria to bring women onboard vessels, even though the country has no ocean going vessels at the moment, may have caught global attention, as Doumbia-Henry said, "Nigeria is one of our long-standing partners that has provided funds for our fellowships and we want to encourage them to continue. Under the MoU with NIMASA, as well as the support provided by the Nigerian Ports Authority, today, we have 199 WMU alumni from Nigeria, of which 31 are women. About half of these Nigerian female graduates were funded by the government. The rest received funding from other sources and other WMU partners."
Ogidigben said it takes courage and boldness to be a woman on sea.
"I see that a lot of companies such NLNG and a few others are taking steps to see that there is no case of harassment of women onboard. It about putting up the right policies and it is also important to sensitise men to let them know that women onboard are not sexual objects.
"Nigeria is a growing maritime market and of course, there are other countries already there before us, which means that we have a little lapse in filling up the positions. So, gradually, with the competency trainings and education, we will get to where we are going," said Ogidigben, director, Crew Management and Training at Dubai-based Hapag-Lloyd.
She therefore, charged the government to make deliberate laws to encourage female participation in seafaring.
"I am happy that a lot of enlightenment is going on in that area. However, lack of awareness on the opportunities available for them in maritime is a major factor. We are hoping that a programme such as we are having today will help to improve on gender equality onboard vessels.
"In our awareness creation efforts, we have had several sections with young girls in secondary schools and we believe that in the next couple of years, we will have more women taking up jobs in maritime. It is not just about going to sea, it is also about onshore. It is a total package. There is the prospect of going to sea from shore. It is all about ensuring equality in the entire industry," she noted.