Transport Business
Nigerian importers to lose N34.12bn as international shipping lines, banks lock shops
April 1, 2020779 views0 comments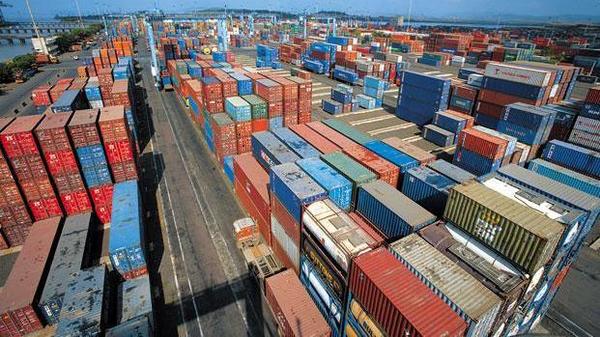 We insist on force majeure… ANLCA
By Samson Echenim
Importers in Nigeria face N34.12 billion loss in demurrage and port storage charges on about 75,000 TEUs imported into the country within this 14 days lockdown period, Business a.m can authoritatively report.
It was gathered that while the Nigeria Customs Service and the terminal operators keep their operations active, the international shipping lines and the banks have refused to open shops for the next 14 days being the period the Federal Government of Nigeria has placed the country's commercial nerve centre under lockdown over coronavirus concerns.
According to Business a.m investigations, major shipping lines  coming to Nigeria, which refused to open their offices for importers to clear their containers include Maersk Line, Cosco, PIL, OOCL and Safmarine. The shipping lines have refused to operate until after 14 days, beginning from Tuesday, March 30.
Importers will pay N20,500 per TEU as demurrage to Maersk Line, while the other shipping lines charge N18,000 demurrage daily after the first five days.
Average storage fee per TEU stands at N12,000 per day after the initial five days.
With Nigeria's annual container throughput averaging at 1.8m TEUs, Business a.m computations show that no less that 75,000 containers would be charged N455,000 for demurrage and storage fees for the period of 14 days, leaving a total of N34.12 billion if the shipping lines keep their offices locked for the period as they have said.
The Nigerian Ports Authority (NPA) had directed that terminal operators and shipping lines forfeit storage and demurrage fees for 21 days beginning from March 30, but customs brokers have reported that the operators have defied the NPA directive.
Following this, the country's largest association of Customs brokers told business a.m that it is insisting on its earlier demand for a "force majeure" to be activated at the seaports in Lagos, which currently receives 90 percent of the cargoes destined to the country.
An importer who spoke with our correspondent on the development to said shipping lines were not available to issue debit notes and banks were not available to receive tariff payments after Customs had issued PAAR, while both demurrage and storage charges read on daily.
The importer who pleaded anonymity, called on the vice president, Yemi Osinbajo, who supervises the federal government ease of doing business initiative to call the shipping lines to order and take action to see to seamless operation at the seaport.
He said, "It is trues that the shipping lines have refused to open office. All the shipping lines that I have business with have refused to open. They told us they are not working until 14 days. We asked them if we would pay demurrage during the period and said we are going to pay demurrage.
"The terminal operators are waiting for us to take delivery of our containers, but we will have to first clear from the shipping line, which will issue us the debit note with which to clear from the terminals. Naturally, our storage charges are also reading during this period.
"The situation is toxic. Maersk Line charges N20,500 for demurrage and the terminals charge N12,000 for storage daily. This is what we will paying for 14 days if the shipping lines make good their decision to lock shop for 14 days." "My company imports for some foreign companies in Nigeria and we bear the direct cost of importation. We are calling on the vice president to use his good office to intervene."
We insist on force majeure… ANLCA
Meanwhile, ANLCA president,Tony Iju Nwanunike says the situation at the port is "very serious," saying the association stands on its earlier demand that Vice President Osinbajo declare a "force majeure" at the Lagos ports effective March 1.
Responding to failure of the shipping lines and terminal operators to heed the NPA directive to suspend demurrage and storage charges respectively for 2 days, Nwabunike said, "Just as if we know when we sent  an open letter to the Vice President on waiver of demurrage starting from 1st week of March
"Yes we want force majeure and total waiver of any demurrage and penalties after this Covid19 pandemic. It is inevitable."