Agriculture
Commodities
COVID-19: Anambra suspends N98.4m IFAD 2020 farm project 
April 1, 2020846 views0 comments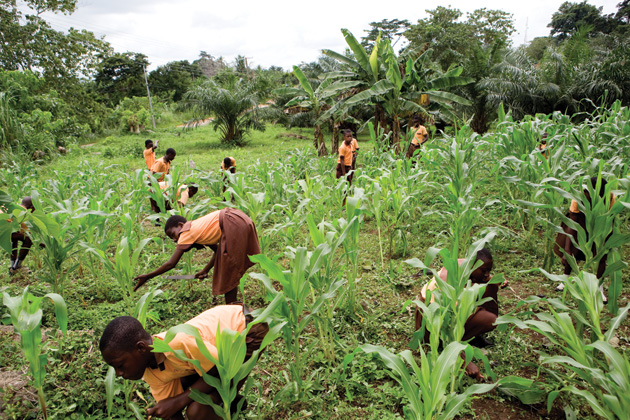 Kenneth Afor 
Nnamdi Agwuncha, programme coordinator, International Fund for Agricultural Development (IFAD) assisted Value Chain Development Programme (VCDP), 
Anambra State,
 says the N98.4 million project for the 2020 farming season has suffered a set back due to the restriction on movement and social gathering in the country.
Agwuncha said this on Tuesday while responding to questions from pressmen in the state.
He noted that IFAD had already organised sensitisation workshop for farmers in case of any eventuality of COVID-19, thereby urging farmers to maintain proper hygiene and report any suspicious case of symptoms of the virus on persons to the government.
"We were to launch the 2020 farming season and commence distribution of farm inputs today March 31, 2020 but it was put on hold because of the restriction on social gathering.
"Also, we are supposed to have prepared production business plan for the farmers but most of these things are on hold because there is limitation to the extent we can go close to them," he said.
The project according to Agwuncha was meant to empower 7,000 rice and cassava farmers in the state with provision of procurement of fertilisers, seeds and seedlings, agro-chemicals and other farm inputs for distribution to 7,000 rice and cassava farmers who are drafted into the programme in the state.
"Our target this year is to reach 7,000 rice and cassava farmers, to provide rural infrastructure at the three additional local government areas of Ihiala, Ogbaru and Orumba South and to build market stalls.
"We also plan to equip processing centres in the areas with milling and de-stoning machines," he added.
Also, the state government and its partner donors will provide the needed infrastructures for the farmers in which three solar powered boreholes and the construction of over 30 kilometers of access roads that will aid farmers convey goods to the markets and over 150 hectares of farmland will be developed to ramp up production capacity.
Agwuncha expressed optimism that the project would still achieve its objectives during the course of the farming season.