Frontpage
Oil and Gas
Nigeria's electricity deficit: Experts see solution in full privatisation of power sector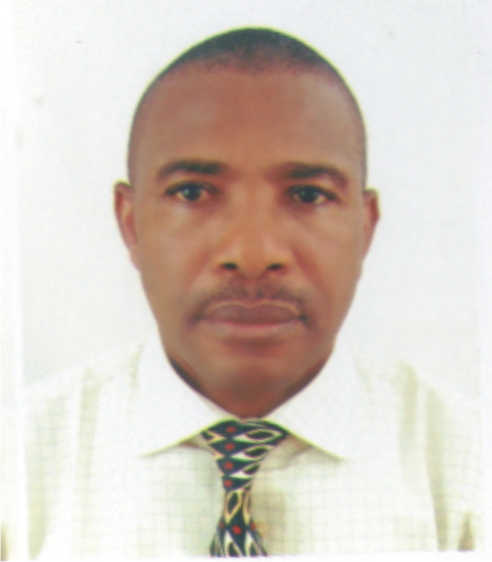 Ben Eguzozie is business a.m. regional lead based in Port Harcourt, providing regional and national  coverage for economy, business and finance
You can contact him on ben.eguzozie@businessamlive.com with stories and commentary.
June 22, 2021460 views0 comments
DisCos report inefficiency 50%, above global best practice's 15%
Inefficiencies, tariff irregularity affect electricity payment chain
Cumulative tariff collection shortfalls 2015–19 hit N1,678trn; with 2019 alone N524bn
500,000 to 800,000 households need to be connected yearly to achieve universal electricity access
Experts knowledgeable within the electricity production, distribution and management value chain say that full privatisation, as it happened in telecoms in 2001, is the most viable and sustainable solution to Nigeria's electricity deficit in its economy. Their expert-opinion stems from the June 2021 World Bank Resilience-through Reforms report on Nigeria Development Update.
According to the latest Tracking SDG7 report, 85 million Nigerians (that is 43 percent of the population) have no access to electricity.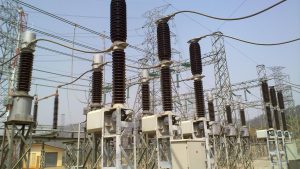 The global lender observed that electricity not only fuels productivity, it is a vital catalyst in health, education, and other forms of social development. Lack of reliable power stifles economic activity, it firmly maintains.
Nick Agule, an engineering expert and strong advocate for a lasting solution to Nigeria's power lockjam, said: "The summary is very troubling because nearly 50% of our population have no access to electricity, and we are a huge gas resource country! This is not only embarrassing, but a source of national shame on all of us. It is time we stepped up our advocacy to call for sectoral reforms in the power sector. A full privatisation (as it happened in telecoms) looks to be the most viable and sustainable solution to the electricity deficit in our economy!"
Nigeria has spent an estimated $20 billion trying to fix its power problem, most of the money believed to have been swallowed up by corruption. But it is the country's leadership failure to see the full damage it does to the economy and the people that has left many local and international observers perplexed.
An attempt to privatise power assets more than 10 years ago fell short as the exercise was shrouded in shady deal making that left the assets in the hands of investors who are still battling to know what to do with them and have not made improvement to the power problem from when they took over.
Also, the failure by the government to fully privatise the entire power chain fell short of expectation as it chose to privatise distribution and generation assets while holding back transmission, in the value chain. What the government held back is believed by many to be the stumbling block in the jigsaw puzzle. And as long as the government continues to hold back this leg in the chain, many say there will be no solution to the power problem.
The World Bank said, in Nigeria, annual economic losses from lack of reliable power are estimated at 5 to 7 percent of its GDP—at a cost of $25 billion.
It said the country's transition to a largely privately owned sector did not bring about the outcomes expected. Since the 2013 Power Sector Reforms, Distribution Companies (DisCos) report inefficiencies measured by aggregate technical, commercial and collection (ATC&C) losses at about 50 percent, far above the 15 percent that is international best practice.
The inefficiencies combined with the irregularity in applying the tariff policy have led to a breakdown of the electricity payment chain. The cumulative shortfalls in tariff collections for 2015–19 were estimated at N1,678 billion ($6.0 billion), the World Bank report said.
It revealed that in 2019 alone, the tariff shortfall rose to N524 billion (or $1.7 billion), which was more than the total Federal Government of Nigeria (FGN) health budget. It was also fiscally unaffordable. The FGN has recognised that the severely underperforming power sector threatens Nigeria's recovery from the oil price shock and the COVID-19 crisis. In 2020, it began to take critical action to help turn the sector around.
Meanwhile, the electricity supply unreliability and insufficiency have forced businesses and wealthy Nigerian homes to turn to expensive gasoline-run generators. The World Bank said, an estimated over 22 million gasoline generators (gensets) power about 26 percent of all households, and 30 percent of MSMEs; their net capacity is eight times more than the national grid. Sadly, inhalation of smoke from gensets is linked to about 1,500 deaths annually.
Rising fuel subsidy
In 2018 alone, the Nigerian Federal Government is estimated to have spent N490–N670 billion (or $1.6–$2.2 billion) on subsidizing gasoline consumption for them. On top of that, ordinary Nigerians spent an estimated N3.7 trillion (or $12 billion) on purchase and operation of gensets. Annual economic losses from the unreliable electricity supply are estimated at about N7–N10 trillion (or $25 billion)—5–7 percent of the GDP.
"The country that currently has the least access to electricity in the world needs a power sector capable of meeting demand as it grows," the World Bank advised.
The Bretton Woods insitution stressed that there is widespread acknowledgement that increasing access to electricity is critical to Nigeria's plans for recovery from Covid-19 and the oil price shock.
Almost 1m households need access yearly till 2030
The global lender informed that to achieve universal access to electricity by 2030, Nigeria would need to connect 500,000 to 800,000 households every year. Both grid-extension and off-grid solutions will be needed to provide timely quality services to unserved and underserved households and businesses, especially as the country recovers from the impact of the pandemic. Recognizing the need for action outside the grid-connected areas that the DisCos currently service, the FGN launched the Rural Electrification Strategy and
Implementation Plan and the Nigeria Electrification Project to focus on underserved rural populations and rural institutions. The Rural Electrification Agency has since established the Rural Electrification Fund.