Frontpage
Nigeria's independent currency traders' chief talks up benefits of return to JP Morgan index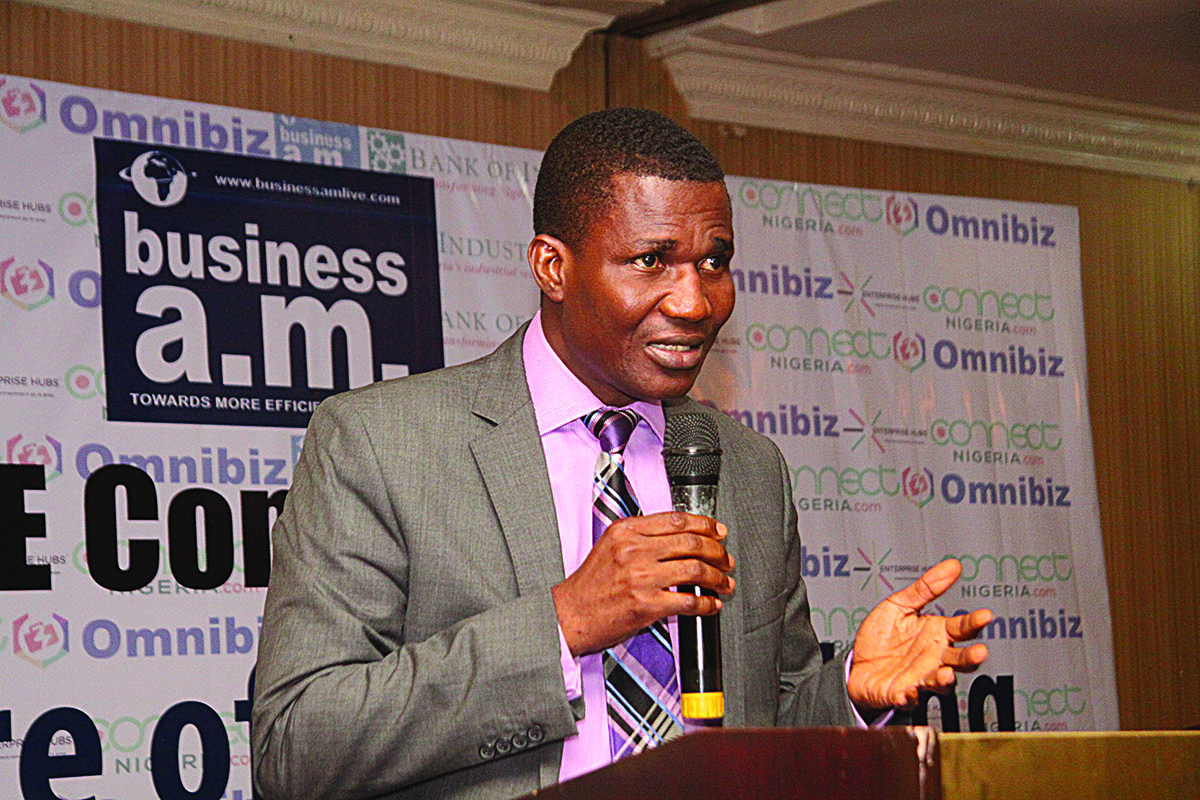 Phillip Isakpa is  Businessamlive Executive Editor.
You can contact him on phillipi@businessamlive.com with stories and commentary.
January 27, 20181.6K views0 comments
Aminu Gwadabe, the acting president of Nigeria's independent currency traders association, ABCON, Saturday talked up what he sees as the potential benefits for Nigeria of a possible return to the JP Morgan Emerging Markets bond index for Nigeria naira-linked securities.
In comments sent to Businessamlive.com, Gwadabe appears to suggest a renewed interest by JP Morgan in Nigerian bond market. On Wednesday, the head of Nigeria's debt management office (DMO), Patience Orniha, said the country was preparing to open talks with the global financial powerhouse for the reinstatement of its local currency securities in the emerging market bond index.
"We would like to get back into the index," Oniha had said, while noting that the country's naira securities were removed in 2015 because of foreign-currency shortages; but that trading volumes for the naira have risen to about $200 million from as little as $20 million three years ago, according to Standard Chartered, which augurs well for discussions on returning to the index.
JP Morgan Chase may be favourably disposed to such a discussion say analysts, prompting Gwadabe, acting president of the Association of Bureau de Change Operators of Nigeria (ABCON) to say it was an "indication of enhance investors confidence in our economy."
While congratulating the Nigerian central bank and the government for this development, Gwadabe talked up areas where its impacts would be felt.
According to him, the development would be observed in improved foreign exchange inflows and Nigeria's fiscal buffers, which would help the central bank achieve its $60 billion foreign reserves target in 2019, "in spite of any arising shocks in oil prices," he further explained.
Nigerian government would also be afforded the benefit of having necessary funds for infrastructural developments in the economy, Gwadabe said, stressing, however, that the monetary authorities, the CBN, by this potential development, is now faced with an opportunity for full rates convergence.
"The CBN is faced with another opportunity to proactively reduce the multiple rates in the economy," Gwadabe said.
He sees the scenario propelling economic growth, transformation and development, adding: "it will create more opportunity for genuine and transparent competition among operators."
The acting ABCON president also sees the potential for employment creation as a result of this development.