BY OLIVIA NNOROM
Nigeria's inflation rate rose to 17.71 percent in May 2022 from 16.8 percent the previous month, according to the latest Consumer Price Index (CPI) report released the National Bureau of Statistics (NBS) on Wednesday.
The latest inflation figure is the highest in 11 months.
The rising inflation indicates a further depletion of the purchasing power of Nigerians as the naira continues to weaken against the dollar.
The Central Bank of Nigeria (CBN) had last month tightened its benchmark interest rates, for the first time in almost six years, on concerns about inflationary pressures driven partly by the war in Ukraine, as well as domestic security challenges. The Monetary Policy Committee of the apex bank raised rates to 13 percent from 11.5 percent (a 150bps rise) at its meeting in May.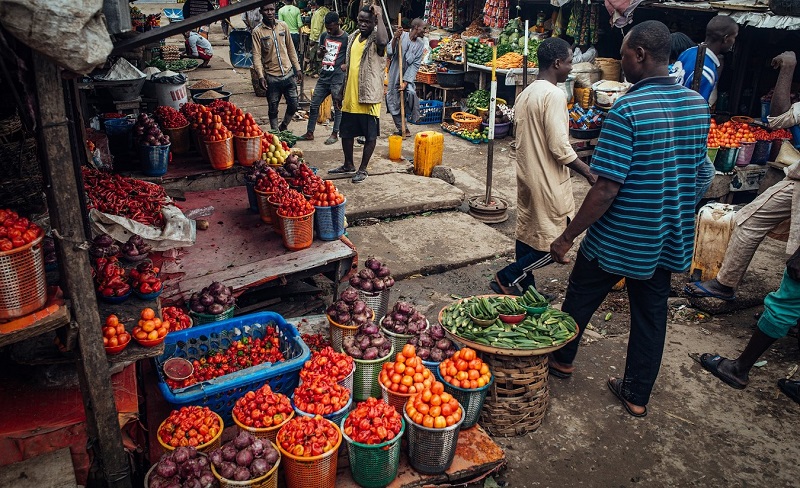 Godwin Emefiele, the CBN governor, said the MPC "feels that tightening would help rein in inflation before it assumes a galloping trend, considering the progressive increase in headline inflation".
He said the persisting rise in inflation could "undermine" the fragile growth recovery in Nigeria "due to the associated build-up of uncertainties around the cost of inventory and other production inputs".
The latest figures released by the state-backed NBS show that urban inflation rate increased to 18.24 percent (year-on-year), a 0.27 percent decline compared to 18.51 percent recorded in May 2021.
Rural inflation rate increased to 17.21 percent in May 2022 (year-on-year), a 0.15 percent decline compared to 17.36 percent recorded in the corresponding month of 2021.h
Food inflation rose by 19.5 percent year-on-year in May 2022, representing a 1.13 percent points uptick compared to 18.37 percent recorded in the previous month and 2.78 percent decline compared to the corresponding period of 2021 (22.28 percent).
The rise in the food index was caused by increases in prices of bread and cereals, food products, potatoes, yam, and other tubers, wine, fish, meat, and oils.
On a month-on-month basis, the food sub-index increased to 2.01 percent in May 2022, up by 0.01 percent points from 2.0 percent recorded in April 2022.
The "All items less farm produce" or Core inflation, which excludes the prices of volatile agricultural produce, stood at 14.9 percent in May 2022 on a year-on-year basis, up by 0.72 percent points compared to 14.18 percent recorded in April 2022 and 1.75 percent points higher than the 13.15 percent recorded in May 2021.
On a state-by-state basis, Bauchi State recorded the highest core inflation rate at 20.62 percent in the month of May, followed by Akwa Ibom with 20.34 percent and Rivers with 19.95 percent, while Kwara at 15.45 percent, Kaduna at 15.69 percent, and Jigawa 16.15 percent recorded the lowest inflation growth in the month under review.
Kogi State had the highest year-on-year food index inflation with 22.79 percent followed by Akwa Ibom and Kwara with 22.47 percent and 22.21 percent in May 2022, respectively. On the other hand, Kaduna recorded the lowest food index inflation with 16.46 percent, followed by Anambra with 16.54 percent and Jigawa with 16.91 percent.