Frontpage
Nigeria's SEC finally suspends Oando Plc shares over petitions on financial recklessness
October 18, 20171.8K views0 comments
Nigeria's Securities and Exchange Commission (SEC) has finally placed the shares of Oando Plc on full suspension over two petitions against the oil firm.
In a notice dated Wednesday, October 18, 2017, the Nigerian Stock Exchange instructed all dealing members (stockbrokers) to place Oando Plc shares on full suspension for 48 hours.
"Effective for forty-eight (48) hours from today, 18 October 2017 to 20 October 2017, The Exchange should implement a full suspension in the trading of the shares of Oando Plc; and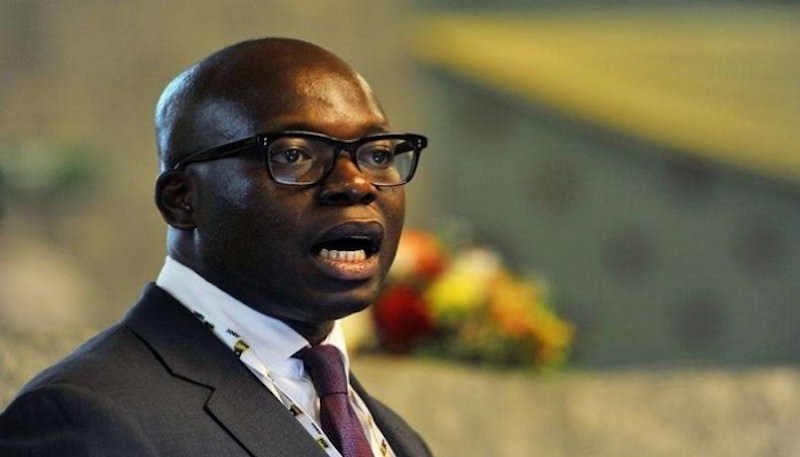 "Effective from 20 October 2017 and until further directive, The Exchange should implement a technical suspension in the shares of Oando Plc.," the notice read.
The notice further explained that a full suspension is the halt of trading activities in a listed security for a period. A technical suspension is the interruption of price movement in a listed security for a period so that any dealings in the securities which occur during the period of the suspension will not result in any change in price, which change may have occurred had the suspension not been implemented.
The NSE stated in the notice that it was acting on instructions from the Securities and Exchange Commission (SEC). SEC is the apex regulator of the Nigerian capital market.
The suspension is hinged on the need to conduct a forensic audit of Oando Plc's affairs and at the same time preserve the interests of shareholder ( market value of the shares).
The shareholders Gabriel Volpi co founder of Intels Plc and Northern businessman Alhaji Dahiru Mangal had accused the company's management of financial recklessness, and denying them adequate representation on the board. They also requested that SEC suspend the company's Annual General Meeting. Allegations Oando denied.
SEC however carried out a comprehensive review of the petitions and discovered the following issues: That Oando Plc had breached the Investment and Securities Act (ISA) 2007 and the SEC Code of Corporate Governance; that there was also evidence of suspected insider dealing; and elated party transactions not conducted at arm's length, as well as discrepancies in the shareholding structure of Oando Plc. etc.
The Commission notes that the above findings are weighty and therefore needs to be further investigated. After due consideration, the Commission believes that it is necessary to conduct a forensic audit into the affairs of Oando Plc. This is pursuant to the statutory duties of the Commission as provided in section 13(k), (n), (r) and (aa) of the ISA 2017.