Frontpage
Technology
Nigeria's total active mobile subscriber number falls 0.9% to 187m in May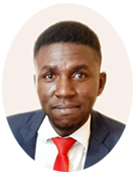 A graduate of Economics and Statistics from the University of Benin. An experienced researcher and business writer in the print and digital media industry, having worked as a Research Analyst at Nairametrics, Voidant Broadcasting Ltd, Entrepreneurs.ng, and currently a Market and Finance Writer at Business a.m. For stories, press releases, exclusive events, call +2347052803696 or send a mail to abuedec@gmail.com.
June 24, 2021332 views0 comments
The latest data published by the Nigerian Communications Commission (NCC) show that active mobile and internet subscriptions declined by -0.89 percent (1.67 million) and -0.91 percent month on month (1.28 million) to 187.03 million and 140.5 million, respectively, in May 2021 from 188.7 million and 141.8 million in the previous month respectively.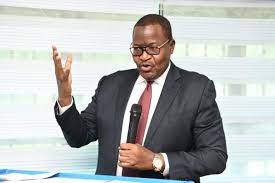 The fall in the subscription is the sixth consecutive monthly decline following the National Identification Number (NIN) and SIM-link exercise required by the industry regulator, NCC. The exercise, which also included restrictions on SIM sales and activation, resulted in a net active subscriber churn of 17.5 million over the six-month period to April and a reduction in the teledensity rate to 97.9 percent in May 2021, from 102.3 percent in December 2020.
A further analysis of the data shows that South Africa majority-owned wireless carrier, MTN Nigeria, maintains its leadership with a larger chunk of the total market share at 39.7 percent to 74.04 million subscribers as of May 2021. Trailing was indigenously owned telecoms network, Globacom, with 26.7 percent or 49.8 million total subscribers on its network; but marginally behind Airtel Africa, by 12 basis points, with 50.03 million subscribers; while 9mobile network maintains about seven percent of the total share of the telecoms market with 12.84 million subscribers.
The monthly porting trend in the telecommunications sector per mobile operator –  which refers to the number of transactions whereby a mobile number is transferred from one service provider to another at the request of a subscriber who wishes to change service provider while keeping the same telephone number – was flat as a result of the ban by the sector regulator.
Nevertheless, a total of 4,085 numbers were ported in December last year, but there were no porting activities across the country in five months. This, however, has been seen as negative to network providers as the rate at which they provide competitive services to customers who seek top-rated telecoms and roaming services from other networks with fulfilling service offerings may have dropped.