Frontpage
Oil and Gas
NNPC follows in footsteps of Saudi Aramco in refining capacity acquisition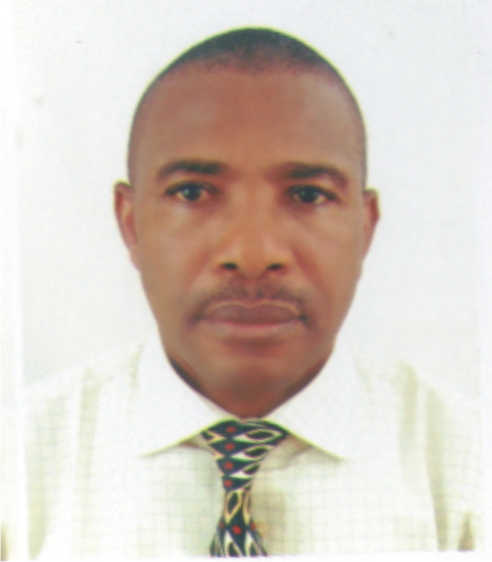 Ben Eguzozie is business a.m. regional lead based in Port Harcourt, providing regional and national  coverage for economy, business and finance
You can contact him on ben.eguzozie@businessamlive.com with stories and commentary.
June 4, 2021534 views0 comments
Dangote, BUA, Waltersmith, others to shed off equity stakes
Oil industry structure shifts from supply tightness to supply surplus
NNPC has begun following in the footsteps of successful National Oil Companies (NOCs) across the world in acquiring stakes in refineries outside their boundaries. Specifically, Saudi Arabia's Saudi Aramco has been buying up stakes in refineries outside its shores as part of its plan to boost its refining capacity to up to 10 million barrels per day in the long term, from around 5 million now.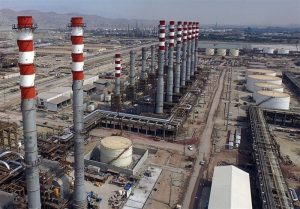 The Saudi national oil company currently owns and has stakes in four refineries abroad with a total refining capacity exceeding 2 million bpd.
In 2019, Saudi Aramco started talks to acquire a 20% stake in Mukesh Ambani group's oil refining unit (Reliance). Reliance has a refining capacity of 1.2 million barrels per day. The deal was delayed due to the fallout of the pandemic, but talks have recently restarted.
In 2017, Rosneft, an oil company controlled by the Russian Government, acquired a 49% stake in India's Essar Refinery. The Essar refinery has a capacity of 400,000 barrels per day.
Specifically, NNPC announced it was considering equity participation in a number of privately-operated refineries in Nigeria in line with a Federal Government directive stipulating mandatory participation of the NNPC in any privately-owned refinery that exceeds 50,000 bpd capacity, with its statutory role of safeguarding the national energy security.
When it happens – at least six indigenous refineries, five of which are at development stage, with the Dangote Refinery's 650,000 bpd, by far the world's largest single refining capacity; BUA's 200,000 bpd integrated mega refinery; and Waltersmith, whose capacity would later rise to 50,000 in its second expansion effort – would shed off equity participation to the NNPC.
Kennie Obateru, NNPC's spokesman, said, the corporation, a national oil company (NOC), primarily has a dual role of providing stewardship for the nation's hydrocarbon resources and adding value to the resources for the benefit of all Nigerians and other stakeholders. These roles enable it to achieve twin objectives of providing energy security fir the country, and stimulating the nation's economic development and growth.
Those who might wonder why such leading NOCs are embarking on acquisition of refining capacity across the world would get the answer from the shifting in the structure of the oil industry in 2014, from supply tightness to supply surplus. This was due to the boom in the production of shale oil in the US.
The industry is facing further structural shifts as the world embarks on an energy transition away from oil in order to reduce carbon emissions. With this demand shift, it is increasingly vital for oil producers to have a guaranteed buyer for their crude; and this is where the refineries come in. In periods of stress, oil producers can be left with stranded cargoes looking for buyers as happened in 2020.
With a refining capacity of 10 million barrels across the world, Saudi Aramco is assured of a buyer for their crude oil production. With an acquisition of a 20% stake in the Dangote refinery, NNPC is embarking on a similar journey.
Secondly, when the PIB eventually gets passed, NNPC will transition from a parastatal to a private company owned by Nigerians. The new NNPC will go to the Capital Market to source for capital to fund its investments; and will have to deliver adequate returns to sustain its operations.
Obateru said, NNPC's strategic objective to ensure energy security and stimulate economic growth with limited resources requires it to consider strategic partnerships with competent investors in sectors of the oil & gas value chain, especially where it currently operates on a sole risk basis.
"The oil refining sector is one if such segments where NNPC is revisiting its strategy in order to strengthen domestic refining capacity and guarantee National Energy Security. The new vision is to grow domestic refining capacity, improve petroleum products supply from our local refineries, and become a net exporter of petroleum products," said Obateru. He assured that the Corporation's move to seek equity participation in the private refineries would not undercut its commitment to the rehabilitation of its own refineries and strengthen domestic refining sector. The overall goal is to boost the nation's refining capacity with a view to becoming a net exporter of petroleum products in the soonest possible time, thereby boost the nation's economy.
Analysts in support of the move say it is therefore, forward thinking from the NNPC management to get in early and acquire a stake in a very attractive investment opportunity like the Dangote Refinery.