Oil and Gas
NNPC reaffirms commitment to OPEC+ agreement   
January 15, 2021753 views0 comments
By Tobias Pius
In line with an earlier agreement set by the Organisation of the Petroleum Exporting Countries (OPEC) and its allies aimed at stabilising the global crude oil market, the Nigerian National Petroleum Corporation (NNPC) has reiterated its commitment to adhere to the output cut agreement laid out last year by the organisation.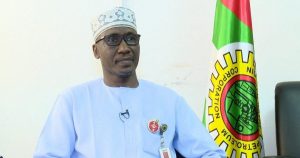 MeleKyari, group managing director of the corporation stated this in a speech at the ongoing virtual Gulf Intelligence "Global" UAE Energy Forum 2021.
Kyari highlighted the adverse effect of the production cut on government's revenue, coupled with the dip in demand for crude oil globally in 2020, but said that it was the best step towards redeeming the value of hydrocarbon resources at the global market in the interest of all onboard.
He said NNPC was hopeful that by the end of 2021 demand for crude oil would pick up and thereby bring along a marginal increase in output.
With OPEC's foot firmly on the global production cuts handed out to its member countries, analysts say an outlook for Nigeria's oil and gas sector would be better off if it focuses more on gas, condensate and other revenue streams to tackle the revenue challenges arising from the OPEC+ production cut arrangement.
Analysts have noted that this can turn out more favourable to Nigeria, especially within the post-COVID-19 era, judging by how gas proved to be a steadier and more reliable revenue earner.
Kyari concurring to this said: "Going forward, the market balance will be driven by demand and not supply. We have to do what we can to bring back the demand that was destroyed by the pandemic.
"Peak oil demand is still years away, investment is therefore required to meet Nigeria and Africa's energy needs, and gas and renewable energy will continue to increase in their contribution to the global energy mix,".
Nigeria currently holds a proven gas reserve of over 203 trillion cubic feet(TCF), according to the Department for Petroleum Resources (DPR). With a projected growth rate of over 70 per cent by 2025, the nation's gas sector has a proven potential of being a key player in the emergent global natural gas market.
The nation's gas sector offers an immense appetite to invest in, whichcan provide government with the much needed revenue to aid it inits future budgetary plans.
Over 200 companies have expressed interest in Nigeria's 96 gas flare points for various commercial purposes according to the DPR, which would increase government's revenue amidst its decline in crude oil fortunes as it hopes to address ways of sustaining its finances.