The federal government admitted on Wednesday that its temporary policy to close land borders was responsible for the current rising inflation in the country.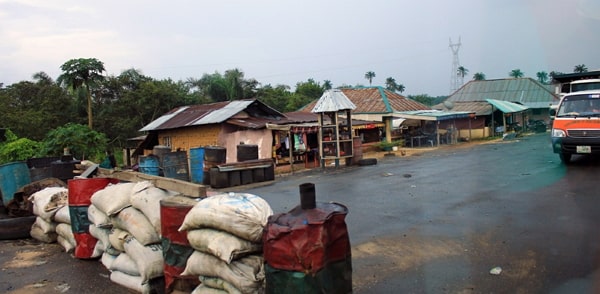 But it still defended the closure, insisting that it would remain in place until the country's neighbours learnt to respect trade protocols.
The federal government said it had to close borders because Nigeria could not continue to subsidise economies  of her neighbours.
Nigeria had in August  closed its land borders  on the grounds  that  smuggling of goods from its neighbouring countries was hurting its economy.
On November 4, the federal government listed five conditions for reopening the country's land borders.
As one of the conditions, the government said Nigeria would not accept imported goods that were repackaged by neigbouring countries and brought to Nigeria.
But since the border closure, headline inflation rose to 11.61 per cent as of October from the 11.24 per cent recorded in September.
On Wednesday, Zainab Ahmed, finance minister,   told State House correspondents that inflation rose due to hikes in food prices arising from the closure of the borders.
She was responding to questions after Wednesday's Federal Executive Council meeting ended in Abuja.The FEC meeting was presided over by President Muhammadu Buhari.
However, the minister stated that the border closure was a temporary measure adopted by the government to protect the economy against trade malpractices by neighbouring countries and would be reopened when all of Nigeria's demands were met.
She gave details, "On inflation, headline inflation declined every month for several months before we noticed an optic in the last two months. And now, headline inflation is at about 11:61 per cent as of the end of October.
"The slight increase in this inflation between September and October is due to food inflation. The food inflation relates to prices of cereals, rice and fish. And part of the reason is the border closure.
"But, the border closure is very, very short and temporary and the increase is jus