Energy
NUPRC sets April deadline for conclusion of oil blocs licensing
January 17, 2023149 views0 comments
By Innocent Obasi
The Nigerian Upstream Petroleum Regulatory Commission (NUPRC) has said  that the process for the award of seven deep offshore oil blocs in the 2022/23 mini bid round, which commenced on January 3, 2023, would last for four months.
NUPRC made this disclosure in a statement released by Gbenga Komolafe, the Commission's chief executive, at the pre-bid conference themed "Growing Upstream Investment in Nigeria through Licensing Round: The Bid Process and Opportunities" held recently in Lagos.
Speaking at the conference, Komolafe outlined the blocs on offer to include PPL-300-DO, PPL-301-DO, PPL-302-DO, PPL-303-DO, PPL-304-DO, PPL-305-DO and PPL-306-DO.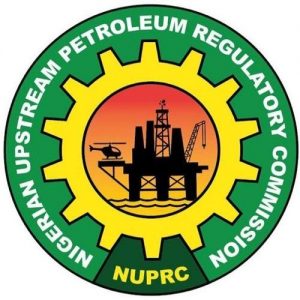 According to the NUPRC chief, seven deep offshore blocks, covering an area of approximately 6,700 km2 in water depths of 1,150m to 3,100m, are on offer in the Mini Bid Round. He explained that the blocks are intended to be the first in a series of bid rounds aimed at further development of the prospective petroleum basins. He added that the bid rounds are within the context of NUPRC's enhanced legal and regulatory frameworks, as enshrined in Section 73 of the PIA, which seeks to encourage new investors and investments into the next phase of oil and gas exploration in Nigeria.
Komolafe further noted that the mini bid round is a market-driven programme expected to outperform the last bid round which was held in April 2007 during which a total of 45 blocks were put on offer under a different regulatory regime (the Petroleum Act, 1969).
"In line with the provisions of the PIA, the mini bid round will be managed by the NUPRC, supported by its National Data Repository (NDR) and multi-client partners underpinned by high-quality datasets. The blocks on offer have extensive 2D and 3D seismic data coverage, including multi-beam and analog data. Additionally, a 3D MegaSurveyPlus reprocessed Pre-stack Time Migration of remarkable quality is also available to prospective