Renewable
Off-grid solar energy seen transforming businesses in Nigeria
August 18, 20171.5K views0 comments
Off-grid solar energy investments have been identified as panacea to the constraints in accessing power by Nigeria's small and medium enterprises.
Yuri Tsitrinbaum, Lumos Nigeria CEO, believes the availability of solar solutions will play an essential role in efforts to bridge the nation's electricity supply gap.
He says that businesses without access to the grid find alternative electricity sources expensive, unreliable and dirty – many are now discovering that the clean energy wave sweeping across Africa can transform their fortunes.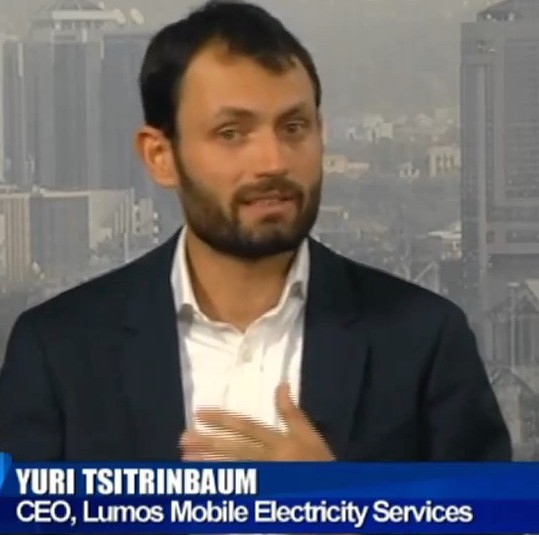 "We are witnessing a power revolution in Nigeria. Our everyday lives demand more access to electricity, and we need to meet that demand in order for businesses to grow. If we are to meet the true potential of the thriving business community here, access to power must follow the path of the mobile revolution.
Today, Lumos is already providing clean and affordable solar power to more than 200,000 people, many of whom are business owners and households. By the end of the year, Lumos aims to provide 1 million Nigerians with access to reliable, clean and affordable electricity," Tsitrinbaum said
Access to power has been a major constraint for Nigeria's SMEs. However, thousands are started using the Lumos Mobile Electricity service, which provides customers with reliable, clean, affordable solar electricity.
Lumos' Mobile Electricity service, in partnership with MTN, is an alternative to noisy, polluting generators for Nigerians who don't have access to reliable electricity
A recent survey conducted by NOIPolls revealed that 61 percent of SMEs in Nigeria spend between ₦500 – ₦1000 per day on fuel.
Equally a survey by the Overseas Development Institute (ODI), UK's leading independent think tank on international development and humanitarian issues, indicates that as many as 85 percent of micro and small businesses rely on generators for supply of electricity.
With the Mobile Electricity service, costs are as low as ₦150 per day, or just ₦4,500 per month.