Oil and Gas
Oil prices dip as OPEC, non-OPEC debate capping Libya, Nigeria oil output
July 24, 20171.5K views0 comments
Oil slipped to one-week lows Monday, as several OPEC and non-OPEC ministers met to discuss a pact to kerb oil output but the prospect of the group delivering deeper cuts grew more distant.
Brent September crude futures fell 18 cents on the day to $47.88 a barrel by 0850 GMT. The price fell 2.5 percent on Friday after a consultancy forecast a rise in OPEC production for July.
NYMEX crude for September delivery fell 20 cents to $45.57 a barrel.
According to Reuters' report, Stephen Brennock, PVM Oil Associates analyst said that "deeper production cuts have been ruled out, but on the agenda will be capped for exempted OPEC members Libya and Nigeria."
"Faith in the oil market rebalancing is waning by the day and the sooner the Saudis admit the need to do more, the sooner prices can begin their journey on the road to recovery," he said.
Several ministers from the Organization of the Petroleum Exporting Countries and other non-OPEC producers are meeting in the Russian city of St Petersburg to review market conditions and examine any proposals related to their pact to cut output.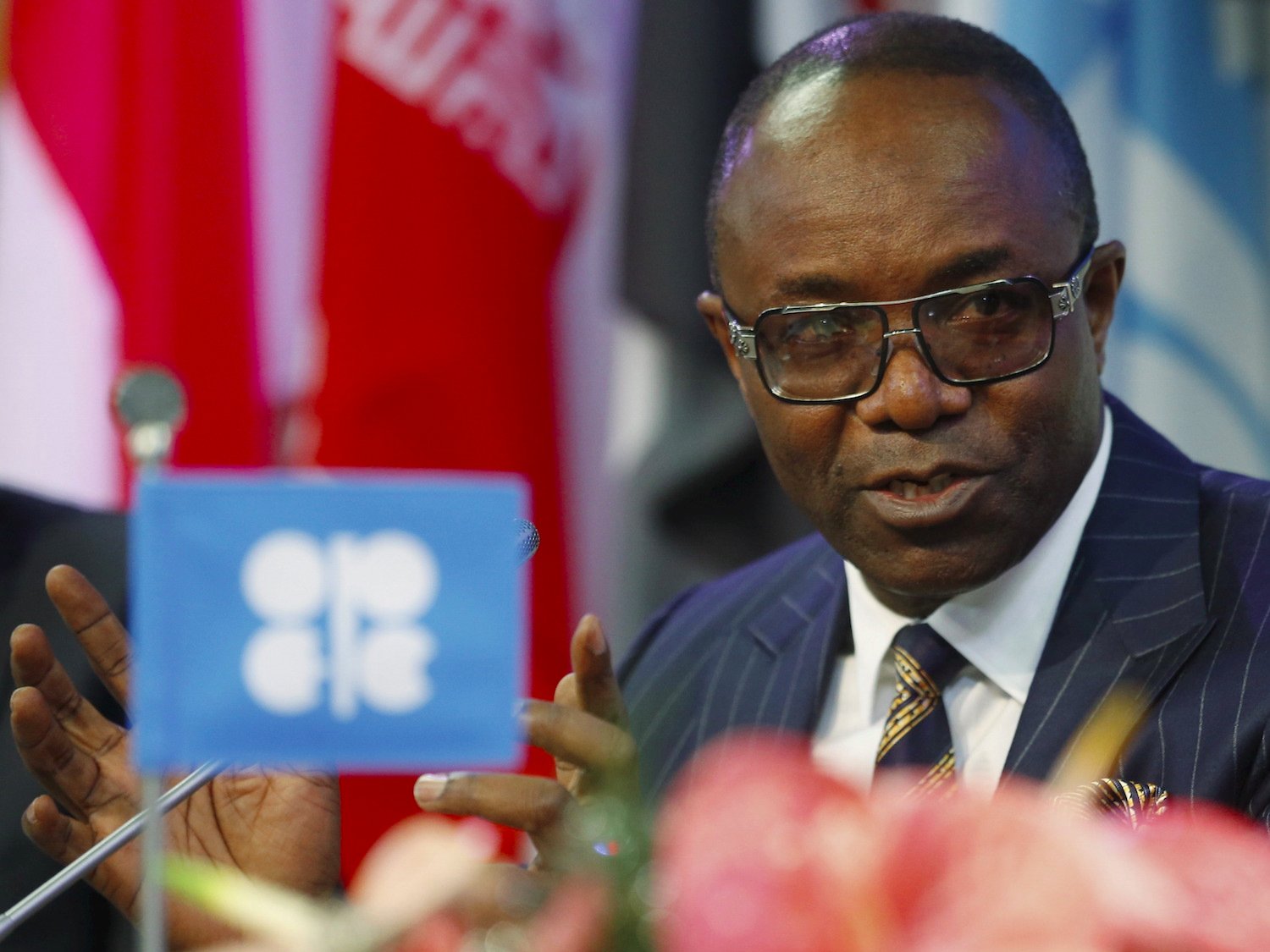 Saudi Energy Minister Khalid al-Falih said there would be no discussion of deeper oil output cuts, but said there would be a discussion on output caps for Nigeria and Libya.
Nigeria and Libya have so far been exempt from the cuts to help their industries recover from years of unrest, although some analysts questioned whether the group would make such a move.
"Output cuts by Libya and Nigeria would be next to impossible considering Libya is just emerging from the civil war," said Kaname Gokon, strategist for commodities brokerage Okato Shoji in Tokyo.
OPEC and some non-OPEC states including Russia agreed to cut production by 1.8 million barrels per day (bpd) from January 2017 to the end of March 2018.
Russian Energy Minister Alexander Novak said the output deal had helped to clear 350 million barrels of additional supply from the market so far this year.
Kuwait's oil minister, Essam al-Marzouq, said compliance was good with oil production cuts by OPEC.
The United States is considering financial sanctions on Venezuela to halt dollar payments for the country's oil, which could restrict the OPEC nation's crude exports.
The International Monetary Fund on Monday kept its growth forecasts for the world economy unchanged for this year and next, although it slightly revised up growth expectations for the euro zone and China.