Frontpage
Oil prices rise as U.S., China work on trade agreement
May 21, 20181.1K views0 comments
Oil prices were higher Monday as the U.S. and China have put their trade war "on hold" to discuss a trade agreement.
The trade war between the U.S. and China is "on hold" as the two work on a trade agreement, Steven Mnuchin U.S. Treasury Secretary said on Sunday.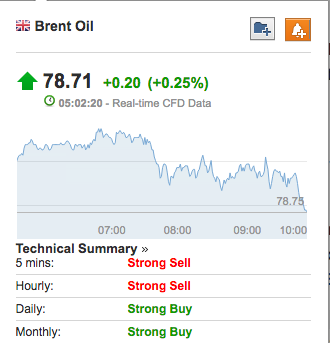 The two countries had been engaged in a tit-for-tat over tariff disagreements over the last few months, but met last week in Washington to discuss their trade differences.
Oil prices were higher after the news as trade tensions wore off, with both Brent and WTI were near their highest levels since November 2014.
Crude oil futures rose 0.45 percent to $71.69 a barrel by 8:44 GMT, while Brent crude futures, the benchmark for oil prices outside the U.S., was up 0.53 percent to $78.93 a barrel.
Oil prices have jumped over 70 percent in the last year due to a rise in demand and restricted supply by the Organization of the Petroleum Exporting Countries (OPEC).
OPEC has been cutting crude output by 1.8 million barrels per day (bpd) to prop up oil prices. The pact began in January 2017 and is set to expire at the end of 2018. While the groups efforts to end a global supply glut have been successful, Saudi Arabia is pushing for the cuts to extend into 2019.
Despite the cuts, analysts say supply is meeting demand, as U.S. production increases. The U.S. oil rig count was unchanged at 844, its highest level since March 2015, according to the latest data from Baker Hughes.
In other energy trading, Gasoline RBOB Futures increased 0.31 percent at $2.2430 a gallon, while heating oil rose 0.43% to $2.2752 a gallon. Natural gas futures slumped 1.09 percent to $2.816 per million British thermal units as cooler than normal temperatures across Europe decreased demand.