Europe
Ominous signs from British firms, but euro zone loses momentum too
July 6, 20171.2K views0 comments
British companies are giving ominous signs about the economy, just as the government embarks on European Union divorce negotiations, data showed on Wednesday, although momentum in the euro zone has lost some momentum.
A survey published on Wednesday suggested Britain's economy probably expanded at a quarterly pace of 0.4 percent in April-June. But its business expectations component tumbled to levels not seen since just after the June 2016 vote to leave the EU.
The euro zone's economy, meanwhile, probably grew nearly twice as fast, by 0.7 percent, during the second quarter. Business expectations dipped, but remained strong.
"This shouldn't come as a surprise," said Peter Dixon at Commerzbank of the British findings. "The UK is suffering the fallout from the Brexit (vote) of last year … and has clearly moved onto a slower growth path."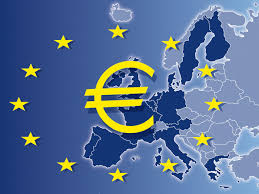 Disappointingly for some Bank of England officials who want to raise interest rates, IHS Markit's Purchasing Managers' Index showed business expectations not far off the lows last reached in late 2011, with growth in new orders, which tend to signal future activity, at a nine-month low.
"Following on from weaker manufacturing and construction surveys, the softer services PMI points to an already-fragile economy faltering in June as heightened political and Brexit uncertainties fuel business and consumer caution," said Howard Archer at EY ITEM Club.
British Prime Minister Theresa May gambled away her parliamentary majority in a snap election in June and so far there has been little clarity as to how the Brexit negotiations will proceed.
In contrast, across the euro zone backlogs of work increased as new business during June came in at the second-fastest rate in over six years.
Suggesting businesses in the bloc's dominant services industry remained confident, they sped up hiring last month, taking on staff at the second fastest rate since early 2008.
In other upbeat news for policymakers at the European Central Bank, retail sales increased by more than expected in May, European statistics office Eurostat said on Wednesday.
Two paths
Britain's economy barely grew in the first three months of the year as consumers faced both accelerating inflation, caused in large part by the fall in the pound since the Brexit vote, and slowing wage growth.
Some BoE officials say the consumer drag on the economy is likely to be offset by higher exports and investment. Last month, three of the Bank's eight monetary policymakers voted for a rate increase, although one of them has since left the BoE.
But the IHS Markit/CIPS UK Services PMI edged down to a four-month low of 53.4 in June from 53.8 in May, just shy of a forecast for 53.5 in a Reuters poll of economists.
"This weaker reading pours a degree of a cold water on the latest hawkish messages emanating from the Bank of England," said James Smith at ING.
The final composite PMI for the euro zone, seen as a good growth indicator, was 56.3 in June, down from May's 56.8 but comfortably beating a flash estimate of 55.7 and well into growth levels above 50.
Earlier PMIs from the bloc's big four economies of Germany, France, Spain and Italy showed faster growth in the second quarter as a whole.
Britain's potential for being out of step can also be seen in monetary policy.
While the BoE is — largely — not expected to tinker with monetary policy anytime soon, the U.S. Federal Reserve is forecast to raise interest rates once more this year and European Central Bank chief Mario Draghi last week raised the prospect of policy-tightening.
---
Courtesy Reuters