Ewherido
On travel, health insurances and COVID-19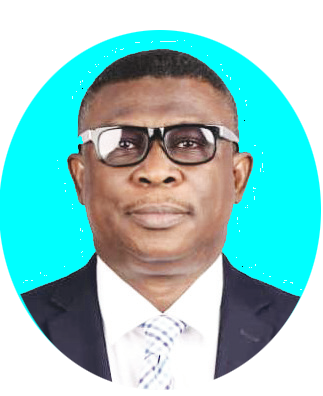 Ewherido, ACIIN, ACIB, is the Managing Director of Titan Insurance Brokers and can be reached on +2348132433631 or titan.insuranceng@gmail.com
June 1, 20201.3K views0 comments
The federal government ordered the decontamination of the Murtala Mohammed International Airport, Lagos, and The Nnamdi Azikiwe International Airport, Abuja, over two weeks ago. Even though there is still a ban on international flights and travels, and interstate travels as a result of the COVID-19 Pandemic, it is just a matter of time before the ban will be lifted. But COVID-19 is still very much with us. It is a visitor that has taken up residence on mother earth and it is not going to go away anytime soon, so we have to learn to live with it.
In learning to live with it, we have been told the precautionary measures we need to take, including wearing of face masks, regular washing of hands, the use of sanitizers and avoiding touching our faces, among others. All these measures reduce the probability of infection, but they do not eliminate getting infected entirely. When the ban on travels is lifted, the probability of getting infected will rise generally and even more for travellers.
Right now, government is picking the medical bills of COVID-19-infected people, but for how long will this continue? Nobody knows. Again, reports say, some people, who recover from COVID-19 can possibly suffer damage to their lungs and have other health challenges later. Certainly, the government will not be responsible for these latter treatments. This is where travel insurance and health insurance become very important. A typical travel insurance will cover emergency medical expenses and hospitalisation abroad, medical evacuation, emergency dental care, legal assistance and evacuation of mortal remains among other non-medical items. If during your trip and whilst you are in another country (if it's international) you get medical attention or you are hospitalised, the travel policy takes care of your treatment in line with the provisions of the policy. Nobody wants to die on a trip abroad, but it does happen and the cost of bringing back the corpse is prohibitive. That is why some people bury their loved ones abroad, when they would really have loved to bring their remains back. Travel insurance takes care of the cost of evacuation of the mortal remains.
Usually, travel insurance is mandatory when you want to go to Schengen member states: Austria, Belgium, Czech Republic, Denmark, Estonia, Finland, France, Germany, Greece, Hungary, Iceland, Italy, Latvia, Liechtenstein, Lithuania, Luxembourg, Malta, Netherland, Norway, Poland, Portugal, Slovenia, Slovakia, Spain, Sweden and Switzerland. But with the situation right now, you will do well to get a travel insurance, even if it is not a requirement for the country you are travelling to. The COVID-19 Pandemic has made it a necessity.
Note that travel insurance covers only emergency situations while you are abroad (international). In other words, the medical situation must be fortuitous. For instance, if someone travels and while there suddenly becomes ill, travel insurance automatically comes in, depending of course on the terms of the insurance contract. But if you travel abroad specifically for medical reasons, travel insurance will not pick your medical bills. That is where health insurance comes in, depending again on the terms of the contract.
A health insurance cover pays for medical and surgical expenses incurred by the insured, either wholly or partly, according to the terms of the insurance cover. There are health insurance plans that cover the evacuation of Nigerians to specified foreign countries for treatment. In such circumstances, it is health insurance, rather than travel insurance that operates.
Beyond such high-end health care plans, there are other plans that virtually every income-earning Nigerian can afford. Health insurance is one vehicle that can revolutionise access to and quality health care in Nigeria if it gets the necessary traction. There are various packages to suit every pocket and you can also demand a customised package that suits your circumstances. Ordinarily, access and subscription to health insurance should be widespread in Nigeria because we all need it, but that is not the case. That is something the government and all stakeholders need to work on.
Insurance works on the law of large numbers. The more people take up health insurance, the lower the premium will be, making it possible for even more low income earners. Health insurance makes it possible for the policyholders to enjoy the kind of healthcare that they ordinarily may not have been able to afford. Let us liken it to motor insurance, which many people are familiar with.  Let us say you bought a car for N4 million and paid N200,000 as premium to insure it. If the car is stolen, your insurance company will indemnify (pay) you to the tune of almost N4 million; minus some customary deductions. That will make it possible for you to replace the car. But if there was no comprehensive insurance, you have to cough out N4 million to replace your car. Not many car owners have the capacity to replace stolen cars.
If Nigeria's health insurance is properly organised and automated to enable low income earners and rural dwellers access the product, Nigeria's mortality rate will go down. Which brings us to the National Health Insurance Scheme. All we have talked about so far are without prejudice to NHIS. In fact, among the mandate of NHIS is the improving and harnessing of the private sector participation in the provision of healthcare services. NHIS was set up to: ensure that every Nigerian has access to good healthcare services, protect families from the financial hardship of huge medical bills, limit the rise in the cost of health care services, ensure equitable distribution of health care costs among different income groups and maintain high standard of health care delivery services within the Scheme.
The NHIS is also expected to ensure efficiency in health care services, ensure adequate distribution of health facilities within the federation, ensure equitable patronage of all levels of healthcare and ensure the availability of funds to the health sector for improved services. NHIS is also saddled with the responsibility of registering Health Maintenance Organisations (HMOs) in Nigeria. An HMO runs a type of health insurance plan that provides care to members through a network of doctors, hospitals, and other providers. NHIS has had its challenges since it was set up in 2004 and has been unable to fulfil its mandate. So a robust private sector participation in the health insurance sector will contribute towards fulfilling NHIS mandate.
Finally, when working towards getting a travel insurance and health insurance policies, note that they were written before the emergence of COVID-19. So, those taking these policies henceforth should ensure COVID-19 is covered. Do not assume. This is where it becomes necessary to get a registered insurance broker for professional guidance. All you need to do is tell him your needs and he will get you a suitable insurance policy at a reasonable cost. As usual, the list of all registered brokers is on the website of the National Insurance Commission (NAICOM) and the Nigerian Council of Registered Insurance Brokers (NCRIB). Do not engage in any trip locally and internationally without one or both of these policies.