Oil and Gas
OPEC increases non-members production forecast raising concern over US supplies
I am a reporter for Businessamlive. Email: andy.nssien@businessamlive.com
Follow Andy
January 18, 20181.2K views0 comments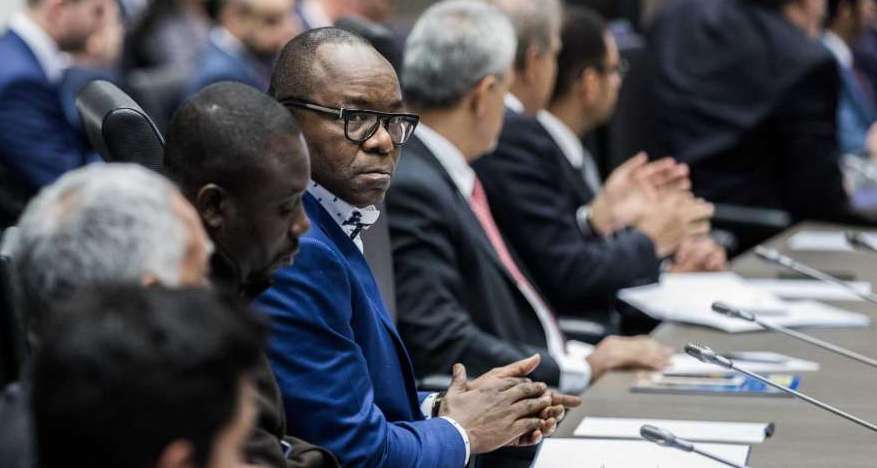 ---
Oil cartel, the Organisation of Petrol Exporting countries (OPEC), raised its forecast for rival oil-supply growth by 160,000 barrels per day, or 16 percent, to 1.15 million barrels per day, in a decision that is for the second month running, after a recovery of Brent crude to $70 a barrel.
OPEC's output cuts, now entering a second year, have been successful in eroding bloated stockpiles and lifting prices to a three-year high. Yet the rally has prompted concern that competitors in the U.S. will be emboldened to expand production, according to Bloomberg.
"Higher oil prices are bringing more supply to the market, particularly in North America," the Organization of Petroleum Exporting Countries said Thursday in its monthly report. The group raised its forecast for 2018 non-OPEC supply growth by 160,000 barrels a day, or 16 percent, to 1.15 million barrels a day.
Expected growth in total U.S. crude supply was revised higher by 110,000 barrels a day to 820,000 a day, led by conventional production. OPEC lowered its forecast for shale-oil output by 1.1 percent from last month's report, to about 5.42 million barrels a day.
OPEC and partners including Russia will meet this weekend in Oman to review their strategy for clearing the global oil glut. While soaring prices have prompted warnings, from Iran's oil minister to Goldman Sachs Group Inc., of a fresh surge in U.S. production, ministers from the United Arab Emirates, Iraq and Kuwait insist there's no need to change tack and the cartel will stick with its plan to restrain output for the rest of the year.
OPEC lowered its forecast for demand for its own crude this year to 33.09 million barrels a day from 33.15 million a day. That still exceeds its average daily output last month of 32.42 million barrels a day.
The group's output cuts are aimed at bringing OECD commercial stockpile levels back to the five-year average. Levels were 133 million barrels above average in November, down from 137 million a month earlier.
---