Interview
Opportunity beckons: Nigeria has no single perfume bottles manufacturer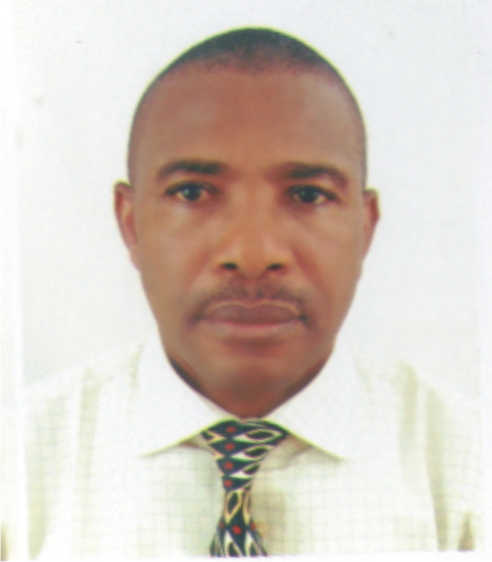 Ben Eguzozie is business a.m. regional lead based in Port Harcourt, providing regional and national  coverage for economy, business and finance
You can contact him on ben.eguzozie@businessamlive.com with stories and commentary.
March 23, 20203.2K views0 comments
Euphoria Scents wants to become Nigeria's perfume company of choice
VALERIE YOUNG-HARRY is arguably Nigeria's first and only perfume compounding manufacturer to date. A scents aficionado from childhood, being in love with scents, especially those made from natural plant-based ingredients that exclude harmful chemicals, thereby making them aromatherapy. Young-Harry, a management consultant and member of PHCCIMA, MAN, NACCIMA, got her first degree in French and had studied perfume compounding at Parfum Academy, Grenoble, France in 1984. In 2015, she began blending her perfumes, breaking through in late 2017 with Solari a typical Nigerian Kalabari name with long-lasting fragrance. Today, with other perfume names like Solaté, Osaki, Onari, Nengi, Evana, including 97% oil-based perfumes, Young-Harry told business a.m.'s BEN EGUZOZIE in her alluring fragrance-oozing Port Harcourt Euphoria Scents showroom that her team engages in the finest traditions of perfume production, utilising dedicated production hand-operated tools, maintaining strict quality control for every production process, which includes checking incoming material, in-process, semi-finished and finished products, meant to eliminate any quality problems during production, and to ensure product quality. Excerpts:
What's the background from which you came into the business of perfume compounding?
My name is Valerie Young-Harry. By profession I'm a management consultant, I have a first degree in French from the University of Lagos; Akoka, Lagos, and an MBA from the University of Liverpool, United Kingdom. I am a mother and grandmother. And now I'm a manufacturer.
How did you start your Euphoria scents perfume business?
It goes way back many, many decades ago in the 1980s. I was sent to Grenoble in France to undertake my year-abroad course in French Language. As a young person, then in my 20s, I felt that I could pick up whatever skills that came my way in France. Then, I came across a perfume academy in same city, and decided to maximize my stay there. That was not my major objective of being in France, but I decided to take a course in it. That was the genesis of my affair with perfume. However, I've always been a perfume lover; right from my childhood. But here, coming in contact with an opportunity to learn how to compound perfume, I did not let the opportunity slip by. So, I took the course. When I came back to Nigeria, I became preoccupied with many other things, and did not particularly go into making perfumes. However, from time to time I tried to revisit the skill in making perfumes, but the products I made were only for my personal use; and also, I did them just for the fun of it. I did not actually do them for commercial purposes.
In 2015, precisely, the turn of our economy pointed to one direction – that is the real sector. So, I started thinking, 'what do I do to be an active participant of the real sector?' and that was when the idea of perfume compounding came to me; and further prodded on by my first daughter. Then, I asked myself – 'where do I start?' I came in contact with this perfume academy many years back; precisely in 1984. I wasn't sure if the academy was still in existence, neither did I remember the name. Consequently, I decided to write to the Perfume Association in Paris, explaining to them that I did a course in perfume compounding in South France in 1984. The Perfume Association took it up from there, validated my claim and opened up further interactions with me. They sent me refresher courses, and starter-packs for me to try my hands at compounding perfume. It took me one year to get my very first fragrance; and that fragrance I called it Solari, named after my first grandson. From that moment, I have not looked back. Today, I have several fragrances, several notes, strengths, classifications, and packages. You can see my shelves are filled up. I have both body and home fragrances. Our range of body fragrances include Ouds (99% uncut oils), Attars (97% perfume), eau de parfum (EDPs), eau de toilette (EDTs), Colognes (body spray). That is where we are.
Did you actually start the parfum business that same year, that is 2015?
No. I made up my mind to go into fragrance compounding in late 2015, but I did not get my first fragrance until mid-2017. Because it took me well over one year of experimenting. The process is very long. It takes you about six months of experimentation before you would realise if the fragrance has failed or not. And quite a number of them failed. So, it took quite a while before I was able to get a proper fragrance. I got my first fragrance in 2017, but then, I didn't have bottles. I had to put them in plastic bottles, but I never sold. Because, I had my eyes on the big hairy goals, I never sold in those plastic bottles. However, I exhibited at a Manufacturers Association of Nigeria exhibition at Atrium Event Centre (here in Port Harcourt) in that 2017. My purpose was to sound public opinion about my products. And I discovered that a lot of people liked them. And they actually wanted to buy them up in those plastic bottles. But I refused to sell, because that was not my idea of branding my products. Thereafter, I started sourcing for bottles.
Looking at your parfum bottles, they are sort of luxurious and exotic shapes. Do you manufacture them by yourself or you place order for special designs and shapes?
Bottle manufacturing is another ball game in the fragrance business. In all of Nigeria, there is not a single manufacturer of perfume bottles. Perfume bottles are highly polished. For sure, the moulds are different, the shapes are different. The qualities are different just like their shapes. There are a lot of gaps to be filled in the perfume industry. Since I began my perfume business, I have used every opportunity when I attend seminars and workshops to appeal to colleagues in the manufacturing industry, especially glass industries, that there are a lot of activities that we need in the perfume industry. We need our glass industries to go into manufacturing of perfume bottles. So far, the kind of bottles I see in Nigeria are mostly beer bottles and soft drinks bottles. Hardly have I been able to see any glass manufacturer in our country engaged in the production of specially shaped bottles to be used for perfumes. This is a huge business beckoning on investors. So, I do not source my bottles here in Nigeria, because there are no perfume bottles manufacturers here. I source my bottles in the Arabian world. I give them my designs; they manufacture and brand for me. For the outer packets, I tried doing them here in Nigeria with our Nigerian manufacturers; I have quite a bit, but they are of low quality. As a result, I had to go back to the UAE for packets. After I had bottled, I still had to go back to the UAE for packets. We have a lot of capital flight through those areas – that is, perfume bottle manufacturing and packaging. If we could save our foreign exchange by buying locally, it would do us a lot of good. I'm appealing to our Nigerian producers to pay attention to good quality packets, because we are actually producing high quality products – the perfumes, and the bottles must match the perfume quality; while the packets must match the quality of the bottles. It's a total package. You can't have a high quality perfume and put the product in a wishy-washy bottle and packet. That's a challenge to us, because we are spending a lot more to packet these perfumes even though we have the liquid content.
You talked about parfum bottles being sourced abroad because there are no Nigerian manufacturers. What would it take to set up a perfume bottle production in Nigeria?
I would say that the companies that are into glass manufacturing in Nigeria need to up their game. I've never been into that line of business. I have seen the kind of beer bottles and glasses they produce; they are not refined at all. Perfume bottles are quite refined. But I know what I want. I can tell you that the kind of bottles we require for our perfumes should be polished, of high quality, refined, and beautifully shaped, with particular moulds. But we do not have such bottles here yet. So, I'm appealing to our glass manufacturers to take out time to look into designing and coming out with perfume bottles. Maybe they need to expand their factories to include perfume bottles manufacturing; or bring in new machines that have moulds for perfume bottles.
Have you had occasions where you came in contact with glass manufacturers, and you advised them to go into perfume bottle manufacturing?
As an individual, I have not done that, but I have always voiced it as I am doing with you right now. The issue is that the demand for perfume bottles, as it stands now, must be very small. Because, from available records I'm the first and only manufacturer of perfume in Nigeria now. So, approaching glass manufacturers to ask them to produce perfume bottles, they would give me quantities. And if I don't buy all of them, I would be held to ransom. Besides, since I'm the only perfume manufacturer in Nigeria, my demand for perfume bottles is limited to the quantity I can produce and sell to the market. But if on their own, they (that is the glass manufacturers) produce perfume bottles, and bring to me, I would buy only the quantity I require.
With regard to the outer packet, I tried approaching some big industries around Ogun State, but the quantities they were calling were quite alarming. We can't meet up with such. That's a challenge for us as the sole operator in the industry. I'm even ready and willing to teach people on perfume compounding. I have put in proposals to the ministries, indicating that I want to teach young people – the new generation – on perfume manufacturing. Because right now, I won't say we have a perfume industry in Nigeria. But we have people who bring in finished products, and repackage; and that is not good enough. We need to learn how to compound, and have our own brands. What we have now is people who bring in cloned stuffs from all over the world. It's different from us who are into actual perfume manufacturing. We need more people to go into the whole process of manufacturing perfume. We are ready to train people. We are ready to mentor people so that we would expand and become an industry. Once we become an industry (that is a perfume industry), we would have a voice. For instance, if we are an industry, we can decide to hold a meeting to interface with glass or packet manufacturers, and tell them we're placing an order for one million perfume bottles, then we can share that amongst ourselves as industry operators. But right now, a single perfume manufacturer can't pick that load.
You talked about parfum compounding, how do you mean? What does it take to do parfum compounding?
To compound fragrances, you need three things: 1) you have to have a good nose. If you don't have a good nose, you'll hire a nose. There is what we call nose for scents. We all have nose on our faces that serves one crucial purpose for us to breathe; the second aspect of nose is that it beautifies our faces; but there's a third nose – the nose to identify scents. Identification of scents in perfume manufacturing is on a different level. You have to be sensitive to the minutest ingredients. For instance, as a perfume compounder, if you pick up a perfume, you should be able to know if there is vanilla in it; what categories of spices are in there; if it's agarwood, geranium, lavender, etc. Without a good nose (for scents), you won't be able to identify or gather the needed ingredients, let alone being able to compound one. With your good nose, you would be able to know that what you're compounding is actually tagging along with the scent you want, because it can fail at any given time. In fact, it fails 80 percent of the time. 2) You need to be fairly educated, because it demands measurements, and calibrations and calculations. We are talking about multiple ingredients per fragrance; hence, you need to know what percentage of say a spice to be added to what percentage of other ingredients. If you bring up like 30 ingredients, how do you fathom that, if I take 1% of this ingredient, 2% of another ingredient, 5% of that and 10% of another ingredient and mix them they would bring up a good scent at the end of compounding? Part of it is luck, but diligence and perseverance play key roles. It is not magic; it is by the Grace of God Almighty that we are able to operate. That is why the failure angle comes in. Once a fragrance fails, you can't fix it. If it fails, you'll have to wash it off, and start all over again. And the point at which you're knowing that your compounding has failed could be six months down the line. You start by compounding a small quantity; 10mls for instance. You have to put it away 48 hours, you bring it out, it is still looking good, you put away two weeks, it is still good, it has not failed, you put it away again in the dark room two months; you see the long wait; you go back to check, it did not separate, it is not smelling bad, it is still translucent, it did not change colour, you put it back for another two months. If it is still good; for EDPs and other spray categories, you blend in the additives (benzoin, food grade ethanol with bitrex, etc), and put away for another two months for the fragrance to achieve an accord. Accord means all the ingredients must marry, so that one ingredient is not shouting more than the other. It is the blend that produces the fragrance. If it comes out good, then you have your perfume. But believe you me, 80 percent of the time, perfume compounding fails. 3) You have to know the ingredients properly, because you may need to blend oils from spices, oil from flowers, oil from woods, oil from grasses, oil from mosses, oils from fruits, etc, to arrive at your dream fragrance. So, you must understand their characteristics – the different kinds of oils. By understanding their characteristics, you would be able to discern that this particular oil would mix well with this other oil and bring out a nice scent. But it takes time. It comes through experience – four, five, six times. When it fails, we ask ourselves why? We try to find out why it failed, and correct the mistake. We learn from your errors.
So, that is what is involved in perfume compounding. When you're teaching, you teach the percentages. The arrowhead in teaching is to instil confidence; and for the individual to have a steady hand and the right tools. We use these lab tools – measuring, balances, cylinders, beakers, reagent bottles, flasks, crucibles, vats, etc. No fire is involved, because we're using inflammable ingredients.
For us, we're producing niche perfume. So, we use natural plant-based ingredients. In China and all these places, because they are mass-producing, it's machines that tell them that this scent or the other, is good. And most of their additives are chemicals. For us, we're using natural ingredients; so, we use our noses to determine our scents whether what we have compounded met our own expectations. We think the way a customer would think and judge ourselves very objectively.
You said 80% of the times, perfume compounding fails. Does this then make it a good business to go into?
The beauty of it is that, once you've gotten your fragrance, you'll have a recipe. It's like Coca-Cola. From that moment, that perfume takes a life of its own. Like all these fragrances you're seeing here in our showroom, I would be able to reproduce them even with my eyes closed – reason being that I've done this over the years, and gotten the ingredients and proportions right.
But right now, I'm thinking of going into another series. For those, I'm going to face some challenges, but it won't be as bad as it was when I started newly. It won't be easy, but it would be a lot easier for me. The failure rate won't be much. But for a beginner, it is a big challenge. If you are not focused; and if it's not your vision, you may want to abandon it, because it can be quite frustrating. But for me, I have a steady hand now. If I'm going into another series, I won't have that anxiety, because I'll be a lot more confident in approaching the task of compounding.
You said your parfums are niche parfums, meaning that they are meant for high networth individuals. That makes them coming off quite expensive, not easily affordable by most people. Are you comfortable with that?
By right, they should actually be very expensive, but because I'm trying to break into the market that is already saturated with clones, I have to operate on marginal profits. Unfortunately, these clones are even a lot more expensive than my perfume, because they came from outside the country. People are still buying them because they are from outside Nigeria. If you pick up my packets, you would see 'made in Nigeria, made in Port Harcourt, Rivers State, Nigeria. And many people (Nigerians) don't like to identify with that. So, what I do, I don't pressure people. When I go for exhibitions, when they ask me, does your perfume last?' I'll just spray a little on that person's hand and tell him/her 'go, if by tomorrow you still like it, come back and buy. You know that, as an SME, our marketing is done by our customers. When they use our products, and find them good, they go to tell other people. Currently, the products are beginning to speak for themselves. Price-wise, we are quite affordable. Our eau de parfum (EDP) is 45% perfume oils, but internationally they're doing maximum of 20%. We're doing 45%, and our prices are lower. So, comparatively, our perfumes are cheaper than the clones they bring into Nigeria from outside.
These days, if you move around the shops, you would discover that a number of parfums comes in plastic containers, does it portend any danger, especially granted that you said you didn't want to sell yours in plastic bottles?
No. We feel no anxiety whatsoever. The point is just that, if you have a quality product, you would want the packaging also to compliment the product. People sell in plastics because they bring in finished products and repackage. They just go to Dubai and bring in cloned oils, buy plastics from the open market, and turn them in, and start selling. And those things they bring in are not uncut oils; and in most cases they are tainted with aromatic chemicals. They even still adulterate them further before selling. I know all those products they bring in. But we try to talk to them, sometimes they approach me, thinking I have the kind of stuff they have. But when they see the quality of my oils and hear my prices they run away. A lot of them come here, and I tell them these are not the kind of perfumes they bring from Arabian open markets. They would want to hear the price. When they hear the price, they just take-off (laughter). People typically see me on my website, or they see my Facebook page, they make inquiries about my perfumes, and I tell them about my products. Well, I'm not threatened by those imported stuffs. We know what we have – quality products derived from long, painstaking efforts – made with natural plant-based ingredients that are worth much.
Does it mean your parfums are only for high networth individuals? Most people can't afford your products?
Typically, but we have a flexible range of products that could appeal to people across income brackets. My target market is the middle to high income earners. Our perfume goes for N25,000 per bottle, N22,000 per bottle. The oil perfumes range from N50,000 to N120,000+ per bottle for just a few mills (millilitres). You don't expect somebody that's not earning well to be able to afford these price ranges. So, realistically, we target middle income bracket to high income bracket. But we still have EDTs (eau de toilette) that go for N15,000 and body sprays that go for N7,000. For those ones, somebody that wants something from us can still afford that. They are equally strong with no water component in them.
The Nigerian parfum industry appears quite huge and untapped, going by your explanations that yours is the first and so far, the only parfum compounding company in Nigeria. How do you feel being the only one in a large untapped market? What are the challenges?
The challenges are huge, especially when we're dealing with the regulatory bodies, they don't know how to place me. When I started to interface with NAFDAC for instance, they didn't have a spot for fragrances. They were surprised that somebody would manufacture perfumes in Nigeria. So, they put me under 'beauty and cosmetics' range. As a member of the Manufacturers Association of Nigeria (MAN), I am under Beauty and Cosmetics Manufacturing Group. So, that's one of the challenges – when you're dealing with regulatory agencies, for them it's like, 'where's she coming from with this?' We don't have this product range in our books. And the market as well – people are shocked that perfumes are being manufactured in Nigeria. For the old generation, when you talk of perfume, their minds go to Paris. For the new generation, they start thinking about Dubai. Nigerians need to start thinking about Nigeria when you say perfumes, because what we have here is a lot better than what they are bringing in. Even in Paris, they've toned down, their fragrances are no longer what they used to be, but they still sell astronomically.
Why so? Is it because of stiff competition?
Not exactly; it's about perception and brand images. They are big brands. Even if they sell water, people will still buy, because they are already well known. When we were growing up, you would buy a designer perfume, and several months after, its scent would still hang around your suitcase or wardrobe. But today, things are no longer the same; people retouch their fragrances to sustain the allure. Some of the persons who launched these designer products are no longer around. Others have outsourced their production to China due to cheap labour. The qualities have been watered down, but the brand names are still there. With that known brand name affixed to any product, that product would still sell. This is another challenge we have – contending with existing popular brands. But we know we will overcome.
The Nigerian parfum market is quite huge. What can be done by you to meet this huge demand? How much is it worth?
We're still a long way behind in serving our market segment. We're still pushing out. Our population is close to 200 million. And I want to believe that close to a 100 million people are using one type of fragrance or the other. But they are still fixated on imported stuffs. Gradually we're moving in. The good part of it is that we have a distributor in Ghana. The Ghanaian society have received our products well. But the current challenge we have is that just as we started, the Nigerian land borders were shut. But we're hoping that in the near future when all the issues surrounding the border closure are resolved, the borders would be reopened for us to continue our business, and gain entry into the west coast market. May be thereafter, into East Africa and subsequently other parts of the continent.
How can you cover the huge Nigerian market? Would you need to expand your current production level?
If we get there, we cross the bar. Currently, our production rate is higher than our sales rate. Because, we're anticipating that when we launch our products officially into the Nigerian market, they would do well. And we don't want a situation whereby a gap would be created between demand and supply. Even though, the sales have not really picked up the way they are expected to, but we're producing. We're heavy on inventory. When the time comes, and we create the awareness, and things would move. Even if you have all the recipes, the production time is till six months. You can't cut it down. If you push and things move, and you're running down on inventory, you cannot produce in a hurry, because there is no hurry about it. A production line must take six months – from the day you compound it, to the day you bottle it. That is why, even though the sales have not picked up, we keep producing. If for instance, now we have outlets all over Nigeria, what we have now might go in two weeks. That's why we're just taking it easy, so that we have sufficient inventory to say now, we want to interface with Nigeria, considering that we also have a distributor in Ghana.
What is your targeted market reach upon take-off, considering that the current generation of Nigerians need parfums in their numbers?
What we have in our own business plan is to reach at least 25,000 Nigerians. With that figure, your sales worth is in excess of N6 billion. But now we're still at the nascent stage. We have not launched our products yet. If we push out, and there are even 10,000 Nigerians who want our products, the question is, would we be able to sustain the supply? That is why we're still considering that, even though our sales are low now, we've kept production ongoing. By the time, may be towards the end of this year, we would now have the confidence to say, let's make noise about our products and push them out. Maybe in Lagos, Abuja, Kano and Port Harcourt. If we have even four outlets in those cities, we would know what quantity we are stocking. Then, we would be able to know that, once one-quarter of our stocks are out, we have to start producing again. Once people know you with your products, the demand can take you unawares. That would mean thousands of bottles at each production line. Meanwhile, the bottles take up to four months to get here in Nigeria. It is because of this understanding that we're always working. Every time, we're looking for one thing or the other, to prepare for the market. We work seamlessly.
You said your sales are low, but you're still producing all the time. What is actually driving you in this line of business?
Passion. And I understand the market. The feelers are right. And I know that the market would open once I push. I'm confident that I would sell. I'm only preparing myself to storm the market. Right now, my strategy is not sales for profit. My strategy is sensitization. Let it just be moving like smoke. People are already talking about us and our products. Two weeks ago, my daughter told me that some friends of hers came to the house, and they saw Nengi, one of my products; and they asked her: this Nengi perfume, is it your product? It's reigning in Lagos. So, that kind of thing is what I'm looking for now: let people be hearing about us; let people be using our products. So that, if we now say, officially we're launching, it won't be strange anymore. And at that point too, we've built our capacity to meet market demand. That's why the low sales are not really bordering me. When you go into manufacturing, you give yourself so many years to break-even. It's only when you think that you'll hit it tomorrow that you'll get disappointed after a short while.
I gave myself 7 years before I'll start making profit, from the day I bottled. We bottled in March 2018. And it took us several months again before we got our outer packet. We packaged in late 2018. For me I've not even done up to two years. I still have more than five years before I can begin to panic. And I know that before that 5 years' time I'll be a household name in perfume manufacturing in Nigeria and beyond.
You chose typically Nigerian names as name for your parfums. What prompted you to do that?
Yes, I did that so people would know the identity of the parfums. I'm proud that I'm doing this in Nigeria. If you pick up my packet, at the back, you would see that I wrote there 'made in Port Harcourt, Rivers State, Nigeria.' Somebody looked at it one day, and said to me: why are you doing this? You're shooting your product down. You should have written 'made in France' or something like that. But I told her, that's not my idea about my product. My idea is to make a bold statement that, it's happening in Nigeria; and in our own Port Harcourt. And to buttress it more: some of the names are Kalabari names: Lulu; Nengi, Solari, Solaté; Onari; Osaki; Seinye; even Evana is Cross River State name. I decided to keep those names, so that people would be doubly sure of the origin of the perfumes they so cherish. I intend to introduce names from other areas in Nigeria; Hausa-Fulani, Yoruba; Idoma; Tiv; Edo; Igbo; etc in the next wave.
And to indicate that the products are good?
Yes, to indicate further that our perfumes are quite good.
What would you advise that government should do to encourage perfume manufacturing in Nigeria, given that the sector is still novel, and you're then only one there?
For governments, incorporating perfume compounding into their entrepreneurial development programmes would go a long way to instigate participation and growth in the sub-sector. We are ready to teach and to mentor other people willing to go into the sub-sector. The fragrance industry world-wide is huge, and Nigeria needs to promote its naissance. If well groomed, fragrance production could contribute immensely to the country's GDP, increase income per capita; and add to export earnings.  Most people do not know that we can manufacture perfumes in Nigeria; hence, I've written to government agencies, expressing my willingness to participate in their development programs. This is my utmost desire. Now there all sorts of funding agencies for projects, if they can just make those funds available for small and medium enterprises, including teaching on perfume manufacturing, it would be good. We're ready to mentor start-ups on both the technical and business aspects, so that they don't fail. Funding and entrepreneurial skills impartation are critical success factors in the nascent industry.
You went to a perfume academy in France 35 years ago, and there's none yet in Nigeria. Don't you feel you can set up one here?
I will certainly establish a perfume academy in Nigeria. It is part of my growth plan. I've not even launched my products. I have to launch first. It's one thing at a time.