Frontpage
Ovia, Wigwe, Elumelu reap big in 2016 bank dividend payout
June 12, 20171.7K views0 comments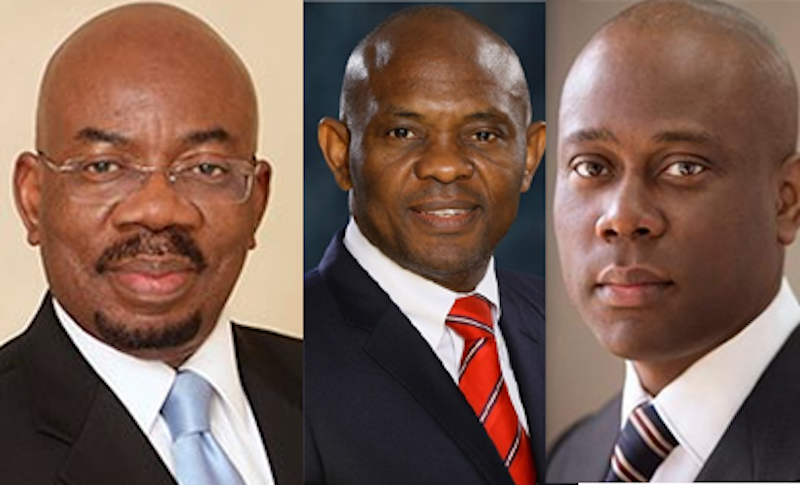 ---
After almost a decade of lull in the Nigerian equities market, fresh momentum is now beginning to emerge. But it is the fortune being made by big discerning investors, who kept faith in their investments in equities, particularly in the banking sector, that is drawing fresh attention as major investors saw their fortunes surge last year by way of dividend payouts.
A number of Nigerian banks saw their big or major shareholders take home dividends running into several millions and in a few cases, billions of naira, a reward for their huge faith and stakes in the banks, say analysts familiar with risk-based equity investments.
Businessamlive.com's can report that a good number of Nigerian banks have kept dividend promises made by their boards despite the downturn in the economy in the last few years, although in some cases dividend had been poor. Last year, for instance, at N71.6 billion, Access Bank paid the highest total dividends to shareholders, among banks whose figures were examined. The bank paid 60 kobo final dividend per share.
Zenith Bank's total dividend payout of N63.422 billion to shareholders put it in second position, but it's N2.02 per share dividend put the bank in the driving seat among banks in the country. Stanbic, the South-African controlled Nigerian business unit, was the third highest dividend paying bank by total value, with Shareholders taking home N59.78 billion, although at a paltry 30 kobo dividend per share.
Nigeria's orange-brand bank, Guaranty Trust Bank plc, made the second highest divided-per-share payout in 2016 at N2.00, but in total value paid out to shareholders, its N58.862 billion put the bank in the fourth position among banks examined for this review. It was followed by UBA which paid total dividend valued at N19.9 billion with 55 kobo dividend-per-share payout; Fidelity, which paid N4.054 billion in total dividend value and 14 kobo dividend-per-share; and First City Monument Bank (FCMB), which paid just N1.98 billion in total dividend and 10 kobo dividend-per-share.
Further analysis of dividends paid to investors in 2016 by Businessamlive.com shows that those that had faith in the market reaped
big in 2016 in terms of dividends that accrued to them from the total payouts the banks made for the year under review. The analysis specifically indicated that the top 10 dividend earners for the review period include, Jim Ovia, chairman of Zenith Bank, Herbert Wigwe, group managing director of Access Bank and Tony Elumelu, chairman United Bank for Africa.
Ovia top the list of earners with N5.95 billion, followed by Wigwe,(N1.75 billion), Elumelu (N1.55 billion) and Olusegun Agbaje,
managing director/CEO of GTB (N662.56 million).
Other top earners are Adaora Umeoji, deputy managing director of Zenith (N63.87 million), Rahan Matani, a non-executive director in Stanbic IBTC Holdings (N53.23 million), Dan Okeke, an executive director in UBA(N22.71 million), Rose Okwechime, another director in UBA (N22.59 million),  Christopher Eze, the former chairman of Fidelity Bank Plc (N21.53 million) and Ladi Balogun, a non-executive director in FCMB Group (N20.02 million).
Businessamlive.com findings point to the fact that investment in equities is one veritable area of making money in Nigeria, that the
Nigerian bourse is still very profitable despite recession in the economy.
Analysts have considered Nigerian equities as cheap and attractive when compared to peers, while believing the improvements made in FX management will continue to buoy foreign participation in the market.
Again as Nigeria slips out of recession, corporate earnings are expected to improve, which will buoy dividend payout to investors.