Frontpage
Maritime
People & Places
Peterside's radical reform of NIMASA, captured in book, Strategic Turnaround, hailed by top British professor, Bellamy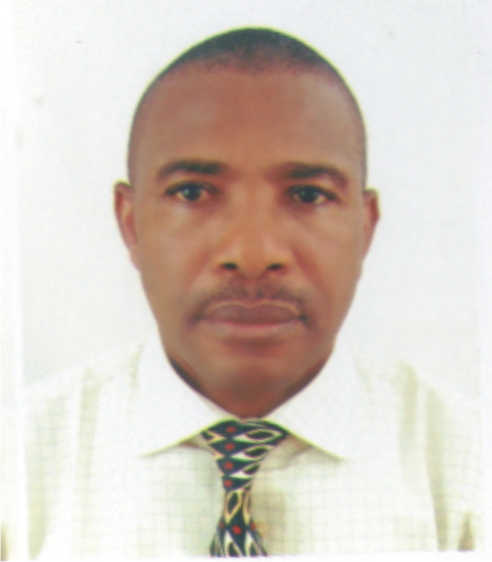 Ben Eguzozie is business a.m. regional lead based in Port Harcourt, providing regional and national  coverage for economy, business and finance
You can contact him on ben.eguzozie@businessamlive.com with stories and commentary.
December 4, 20202.3K views0 comments
Chris Bellamy, a top British professor emeritus of maritime security at the University of Greenwich, United Kingdom, has hailed what he calls the "radical turnaround" at the Nigerian Maritime Administration and Safety Agency (NIMASA) under the watch of Dakuku Peterside, the immediate past director general of the agency, as captured in a new book written by Peterside titled, Strategic Turnaround: Story of a Government Agency.
Bellamy described the turnaround as "a case of successful change management."
Peterside, a former commissioner for works in Rivers State, was the immediate past director-general and chief executive officer of the Nigerian Maritime Administration and Safety Agency (NIMASA) from 2016 to 2020. With a bachelor's degree in medical laboratory sciences, specialising in haematology from the Rivers State University of Science & Technology, Port Harcourt, a master's in business administration (MBA), he went on to obtain a PhD in management science (organisational behaviour) from the University of Port Harcourt.
The 300-page book is published by Safari Books Limited.
The publishers, in a statement made available to Business A.M., also quoted Bellamy, who is a visiting research fellow on the Changing Character of War (CCW) programme at Pembroke College, Oxford, where he is working on hybrid warfare that includes the nexus between war, terrorism and criminality, as saying that Strategic Turnaround is a "definitive case of successful high-level change management and essential insight into the maritime sector of an emerging maritime power."
"The story of how strategic change was initiated, instigated, and successfully managed in the maritime sector in Nigeria has far-ranging relevance within the horn of Africa and beyond. This story is briefly and eloquently told in Strategic Turnaround," said Bellamy.
The erudite professor added: "Dr. Dakuku Adol Peterside's book, Strategic Turnaround, showcases the radical reform of the Nigerian Maritime Administration and Safety Agency (NIMASA), and the entire maritime sector in Nigeria by its leaders and key stakeholders".
As a maritime security expert, the emeritus professor said, Nigeria is the most populous country in Africa and the seventh most populous in the world, with 206 million people in late 2019. Its maritime sector is highly significant: Nigeria has Africa's largest economy and the 24th in the world, with a GDP estimated by the IMF at about $500 billion.
Said Bellamy: "Sometimes called the 'Giant of Africa' because of its large population and economy, it is one of the MINT countries named in 2011 – Mexico, Indonesia, Nigeria, and Turkey – having great potential and offering potential great returns on investment in the next decade. Nigeria's maritime sector is of great importance, not only for indigenous transport but potentially globally. Oil is one of the critical cargoes. Nigeria hopes to compete with the Philippines in provision of seafarers. However, it also faces challenges. It lies on the Gulf of Guinea, which in 2013 surpassed Somali-based piracy in the western Indian Ocean as the world hot-spot for piracy and armed robbery at sea."
Bellamy previewed the yet-to-be-released book, praising it for its story style writing of serious leadership, management and maritime concepts. He said Strategic Turnaround has a straightforward narrative that makes it easy for every scholar to understand how Peterside's leadership team applied leadership and management principles to change the maritime industry in Nigeria.
Bellamy, who is a former professor of Military Science and Doctrine at the Cranfield University, is currently the editor-in-chief of International Journal of Maritime Crime and Security.