By Godfrey Ofurum, in Aba.
The real sector is the main driving force of any economy and the engine of economic growth and development.
However, poor road infrastructure, insecurity, multiple taxation, lack of foreign exchange for importation of raw materials and lack of power supply, is stifling the sector in Nigeria.
John Udeagbala, national president, Nigerian Association of Chambers of Commerce, Industry, Mines and Agriculture (NACCIMA) stressed that insecurity has become endemic and lack of good road network, which makes it impossible for businesses to deliver goods and services, have compounded the challenges faced by business operators in the region and country at large.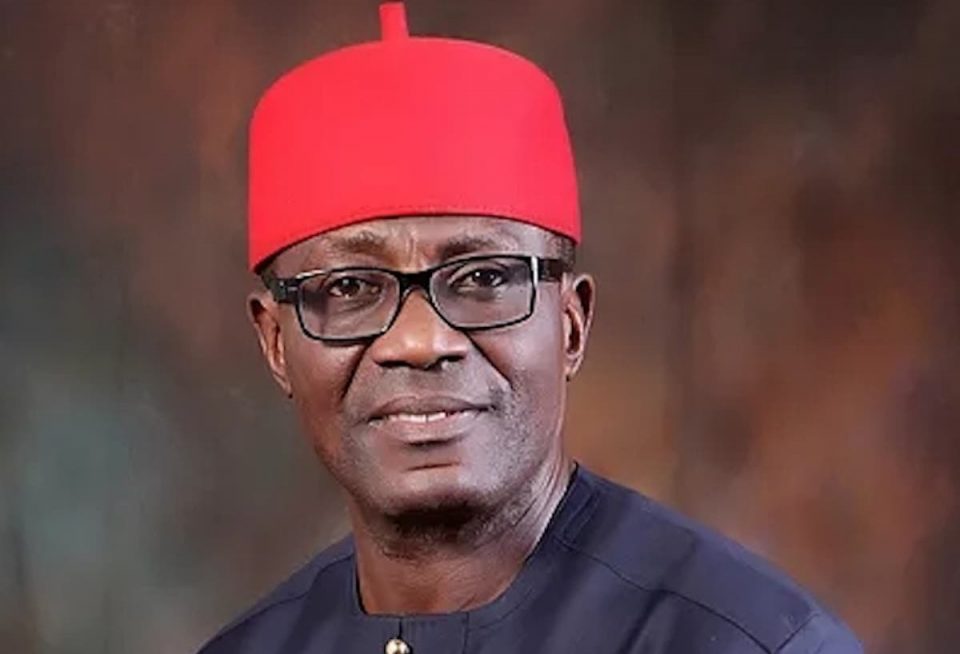 He observed that the government does not have enough money to finance capital projects, because of its commitment to petroleum subsidy payment to private petroleum importers.
"At the moment our budget for capital expenditure is nothing. It is either we fix our refineries, otherwise we would continue to repeat these stories and we are tired of repeating them.
"It has been NACCIMA's stand that the federal government should remove subsidy on oil.
"Subsidy payment is infested with corruption. And the majority of Nigerians are not benefiting from it. We use 26 percent of our crude oil export to import fuel, so this is the origin of our problem," he observed.
Ijeoma Oduonye, chief executive officer, Cutix plc, electrical cable manufacturers, based in Nnewi, Anambra State, stated that indigenous Nigerian companies are facing serious operational challenges,
According to her, it is turbulent and characterised by a number of challenges, adding that they are getting their own share of the challenges.
"One of them is the scarcity of forex, particularly the dollar. For my industry, I will say a significant quantity of our raw materials, some are locally available, but we import others and we need the forex to do this. It is a herculean task getting forex for your importation.
"The experience is that you have to go and buy through the parallel market. The price we had for yesterday quoting in the open market was N620 to a dollar, that's what they forced me to buy as of yesterday, because I did some payment.
"Of course, the CBN is going to give me this money much below $400 plus, but the problem now is that we don't get it, so, if you are lucky it takes a minimum of 10 weeks to fund one pro-forma invoice, because every week you apply.
She continued, "What happens is that you get your pro-forma invoice, you take it to CBN and get your approval, and you want to access may be about $3,000 for the purchase of your materials, so every time they go for a bid, they do every other week, you get a minimum of 10 percent of your requirement, so if you want $3,000 you are given 10 percent, every time you come. Sometimes, they give you below, sometimes they don't give anything at all, as we are talking now I have some transactions I started funding in 2020.
"For me to get at government rate, and this transaction has not been fully funded, because this piece meal issuance of forex is making a mess of the whole thing, and too what is happening in the world now (the supplier effect), we are reviewing our price upward. Even before you get the materials your price is already increased by some percentage and some others, cancelled outrightly.
"It is affecting our business adversely, because for you to remain in business, you have to watch carefully, when the supplier abroad reviews prices, you also do the same. You are hearing the sound of my generating sets, diesel prices have increased by more than 100 percent, you have to touch your own price, and generally the purchasing power now is something else. Whether we like it or not it is affecting businesses," she concluded.
To ensure the survival of Nigeria's real sector, Udeagbala, urged the federal government to ensure speedy rehabilitation of the country's refineries to end scarcity of petroleum products in Nigeria, harmonise taxes in the country and ensure constant power supply in the country, especially in industrial areas.