Frontpage
Markets
Presco, MTN, StanbicIBTC, 15 other coys aid N12bn gain in Nigeria stock market deals
June 4, 20201.5K views0 comments
By Omobayo Azeez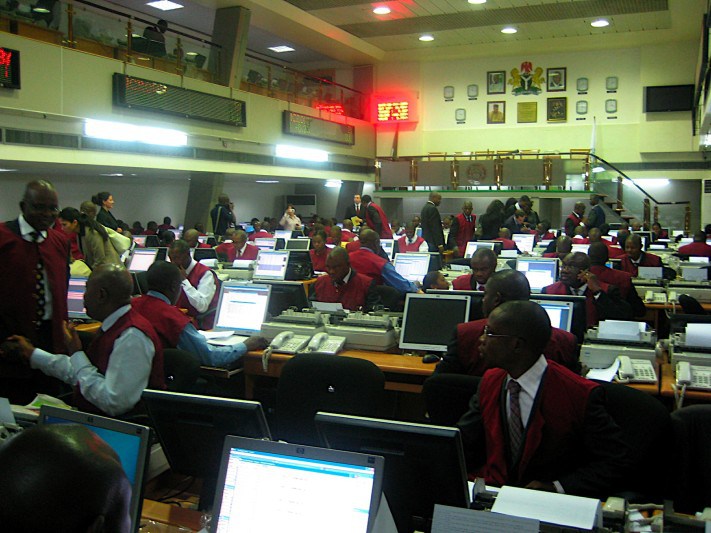 Presco Plc, MTN Nigeria, Stanbic IBTC and 15 other listed companies were major beneficiaries at the close of Wednesday's trading session on the Nigerian Stock Exchange which recorded N12 billion in gains.
The day's outcome was a continuation of positive sentiment that has charaterised the market since the week opened on Monday and Tuesday when activities resulted into N26 billion and N48 billion gains respectively, putting total appreciation in market capitalization of stocks since Monday at N86 billion.
At the end of midweek trading market capitalisation inched up by N12 billion or 0.1 per cent to close at N13.254 trillion while the equities benchmark index gained 24.56 points to close at 25,407.96 basis points.
Although, the session was seen by market analysts as a narrow escape from succumbing to the bears, following earlier predictions that profit-taking may overwhelm transactions due to earlier gains.
The market's high dividend yield continues to attract buying interests, while more audited and unaudited corporate earnings will hit the market, going forward, despite the likely continuation of selloffs, said Ambrose Omordion, chief research officer at InvestData Consulting Limited.
"Investors are buying to increase their positions in undervalued stocks ahead of dividend declaration and Q1 numbers.
"This is also against the backdrop of the fact that the capital wave in the financial markets may persist in the midst of relatively low-interest rates in the money market, high inflation, and unstable economic outlook for 2020," he said.
He added that investors and traders are positioning amidst the changing sentiments in the hope of improved liquidity and positive economic indices that may reverse the current trend.
"We see investors focusing on the upcoming full-year earnings season, targeting companies with strong potentials to grow their dividend on the strength of their earnings capacity.
"Again, the current undervalued state of the market offers opportunities to position for the short, medium and long-term, which is why investors should target fundamentally sound, and dividend-paying stocks for possible capital appreciation going forward," Omordion added.
Specifically, MTN Nigeria buoyed the sturdy performance with 1.30 per cent appreciation in price, thereby absorbing massive profit-taking recorded on the stocks of Access Bank and Dangote Cement, dipping their share prices by -3.5 per cent and -0.4 per cent respectively.
While the total volume of trades decreased by 6.5 per cent to 353.33 million units from 377.88 million shares, market turnover improved by 16.17 per cent at N7.04 billion from N6.06 billion value traded on Tuesday.
FBNH was the most traded stock by volume at 50.29 million units, while DANGCEM was the most traded stock by value at NGN2.08 billion.
However, sectoral performance failed to mirror market performance, as all sector indices closed negative, save for the Insurance index that gained by 0.1 per cent and oil and gas index that traded flat. The Banking, consumer goods and industrial goods indices shed -0.6 per cent, -0.4 per cent and -0.2 per cent.
Market sentiment, as measured by market breadth, was negative as 17 tickers gained, relative to 19 losers.
The gainers were led by Presco, gaining N3.75 to close at N45.25 per share. MTN Nigeria followed with N1.5 gain, Stanbic with N0.7, ETI with N0.4 and SkyVan added N0.20 to close at N118, N33.20, N5.55 and N2.27 per share respectively.
On the flipside, Guinness Nigeria topped declining stocks as it shed N1 to close at N19, closely followed by UACN by N0.7 loss to close at N7.7 per share.
Other decliners of the day include CI Leasing, Dangote Cement and PZ Cusson Nigeria Limited with each shedding N0.50 to close at N4.85, N140.50 and N4.8 per share respectively.