By Tobias Pius
The Rural Electrification Agency (REA) is increasing its pace in electrifying Nigeria one community at a time, with the expansion of its coverage of communities to be energized through Nigeria Electrification Project (NEP) – Performance-Based Grant (PBG) to five.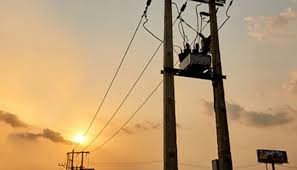 The five communities are set to be energized with clean, safe and affordable electricity in addition to the already existing 12 under NEP in the goal to grow electricity access to unserved and underserved communities across Nigeria.
Energy infrastructure is about to be deployed to Ajegunle community and SuleAbapanu and Bondo Clusters in Edo State, Ode-Omi community in Ogun State, Obadore community in Ondo State, and Makami community in Kaduna State.
In March 2020 REA signed sign similar agreements with Renewvia Solar Nigeria for two communities – Oloibiri and AkipelaiBayelsa State, and with these additional five, the list of communities being sustainably energized through the use of data-driven off-grid solutions across Nigeria will increase once more.
Last year, agreements for four communities were signedwith Nayo Tropical Technology to connect 800 households, MSMEs and Public facilities in Petti, Kilankwa I & II communities, Kwali Local Government Area of the Federal Capital Territory.
In Rivers State, 1000 households, MSMEs and Public facilities in Obite Community at Etche Local Government Area, Rivers State were also handed over to Darway Coast Nigeria Limited for connection.
The most recent NEP PBG agreement to energize five additional communities, officially signed by two mini-grid companies, AcobLimited and Solar Philippines, and witnessed by Ahmad Salihijo Ahmad, managing director and chief executive officer of REA, and Anita Otubu, head, NEP Project Management Unit, will close the viability gap for mini grids developed on a rolling basis and mark a big step towards REA's target of energizing over 2.5 million