Frontpage
Regional local content seen to drive growth in West African, but integration is key Bukola Odufade is Businessamlive Reporter.
You can contact her on bukola.odufade@businessamlive.com with stories and commentary.
February 12, 20181.3K views0 comments
After Nigeria implemented its local content act, in 2010, other African oil producing countries have followed suit and some, like Ghana and Uganda, even modeled their local content act, using Nigeria's local content act as a framework.
However, there is little to no regional local content integration across the West African region.
This was one of the concerns raised at the second annual West African International Petroleum Exhibition and Conference (WAIPEC) held for two days last week in Lagos, Nigeria.
"With so much focus given to national local content, we are gradually realising that as West African countries, we can't go on this journey on our own," said Juliette Twumasi-Anokye, managing partner, Anojul Afriyie & Company.
Although many at the conference generally agreed that regional integration of local content is the next step to take, in reality, they said, this continues to be far-fetched.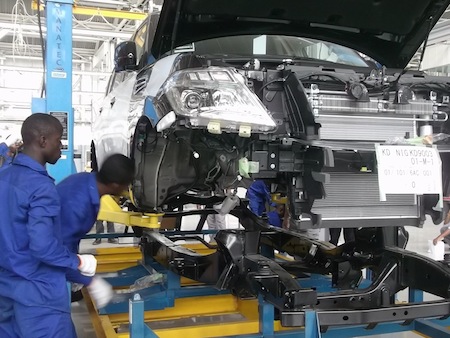 Olusoga Odusela, general manager, Nigerian Content Development, Chevron Nigeria asked: "What is the business structure of Nigerian contractor? Are we focused on Nigeria alone or are we regionally ready? Are our work processes and ethnics globally competitive and can they be audited to global standards? Because if you want to go beyond the shores of Nigeria, that means you're now going international."
Odesela said the price structure of local companies makes them uncompetitive outside of the country, asking pointedly, "Is our price structure competitive?" He noted that in some cases, "our pricing makes it challenging for us to compete in the West African region."
The reluctance of Nigerian contractors to willingly develop local community contractors, he said represents another challenge, adding that in order to reduce the cost of doing business, developing local capabilities will go a long way.
According to him, the Nigerian business environment is mature enough to compete favourably in the West African region, but that local company needs to build themselves up to be able to overcome the barriers. "There is nothing to be done in terms of exploration and development in oil and gas industries in Ghana or Togo that has not been done in Nigeria," he said.
Austin Uzoka, Nigerian content manager at Shell Petroleum Development Company (SPDC) cited three barriers for the non-integration and non-standardization of local content in the region, one is a cultural barrier.
"Nigeria being surrounded by Francophone countries means there is a big cultural gulf that we West Africans need to overcome particular in terms of collaboration," he said.
Regional integration is still non-existent because of the cultural diversity that the region has, Uzoka said. He drew an example from, "Nigerians preferring to fly to Accra to do trainings, which is an Anglophone country but further, rather than Lomé, where French is the primary language but closer."
Another fact hindering integration is what he called the 'reality phenomenon', which is the fact that West African countries don't have bilateral and multilateral treaties that can sustain cross-integration or intra-country integration across the West African terrain.
However, this is a deliberate act on the part of the government of the various countries who haven't encouraged the transfer of knowledge, technology and skills across the region, he explained.
He also noted that the ease of doing business is higher in other West African countries than in Nigeria, because certain restrictions are not faced in those countries and incentives have been put in place for them, he said.
For instance, Uzoka spoke about drilling pipes that are imported into Nigeria but the company had no use for them, so it was decided that the pipes should be sold to Ghana. According to him, when calculations were done, it turned out that it would have been cheaper to import through Ghana rather than Nigeria.
He said aspiration will drive reality as aspirations are impeded by the cost of business. "As the cost of business in Nigeria remains high, it begins to challenge our competitiveness with our West African counterparts, Uzoka also said.
Opportunities are present, he said, but noted that in order to harness the opportunities and drive change, we have to be deliberate, focused and target-oriented.
Oduselu also advised Nigerian entrepreneurs to make their business focus beyond the shores of Nigeria, noting that the country should be the hub in supporting other West African countries.
Sylvester Iduseri, capacity development manager, Total Nigeria also noted that "local content is survival for the sustainability of any country," citing Egina FPSO as an example.
The representative from the Ghana Petroleum Commission advised that the focus should be on creating synergies within the region rather than duplicating capabilities as West African countries keep working separately with no integration or standardization approach.
The governments of West African countries were also advised to offer incentives and tax waivers to stimulate the growth of the economies and regional local content. The regional economic organisation, Economic Community of West African States should be used as a platform for harmonizing standards to facilitate the integration growth, it was also suggested.
The example was cited of the West African gas pipeline, which runs from Nigeria to Benin, then Togo and finally Ghana, where the governments of these nations let go certain restrictions to make it happen because benefits were to be gained.
PETAN and its other West African counterparts were also advised to start a dialogue on creating a path for the free movement of technical and engineering skills and not just leaving it to the government alone.
---