Ewherido
Registered as private, used for Kabukabu!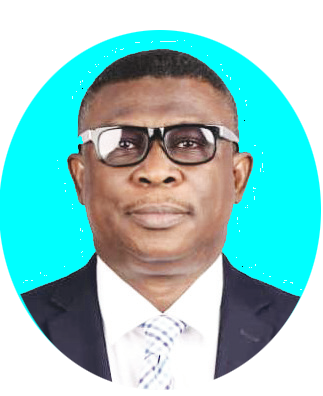 Ewherido, ACIIN, ACIB, is the Managing Director of Titan Insurance Brokers and can be reached on +2348132433631 or titan.insuranceng@gmail.com
August 17, 20201.7K views0 comments
Two major incidents have changed the way some people use their vehicles in Lagos in the past one year. The first was the ban on tricycles (Keke Marwa) in some major routes in Lagos. Commuters had started lamentations, describing the government as insensitive for not providing alternative means of transportation before banning the tricycles. But they were too hasty in their lamentations, because within three days, kabukabu (unpainted taxis, some registered as private and not for commercial purpose) surfaced all over the place. "Nature truly forbids vacuum," as the saying goes.
The second incident is the COVID-19-induced unemployment. People, who lost their jobs, now use their vehicles for commercial purposes. There is no problem with that; man must survive. Parents, especially the men, have a responsibility to provide for their families. Where the problem lies is in the insurance. You cannot insure your vehicle for private use only and convert it to commercial use without first of all notifying the insurance company that insured the vehicle and issued the motor certificate.
Both private and commercial comprehensive insurance policies basically cover the same risks, except for a few differences. There is the risk of damage or loss to the motor vehicle (including its accessories whilst thereon) due to accidental collision/overturning, fire, external explosion, self-ignition or lighting or burglary, housebreaking or theft and malicious act. There is no place for damage or loss in transit (including loading or unloading risks) in private motor insurance, because what you carry, which are also covered, are personal effects.
Liability to third parties in respect of all sums including claimant's costs and expenses are also the same.  Liability for death or bodily injury to third parties is unlimited in bother private and commercial (as we explained previously, there are parameters for determining the extent of liability of the insurance company). Damage to third party property is statutorily the same N1 million for private and commercial, although an insured can increase the limit with payment of additional premium. Property damage to third party persons in private motor insurance does not include loading or unloading risks.
The insurance contract for private vehicle specifically says the vehicle can only be used for social, domestic and pleasure purposes only. It can also be used for the insured business, like commuting and from the office. When you use it for hire or commercial purposes, you are in breach of a paramount policy exclusion. If the vehicle is involved in an accident whilst being used for commercial purposes, the insurance company will decline the claim for accidental own damage. It MAY, however, decide to pay for third party liabilities for bodily injuries, death and property damage due to pre-existing relationship with the policyholder. One school of thought believes the third party claim should be paid because third party liabilities are compulsory in motor insurance [The Motor Vehicles (Third Party) Insurance Act of 1945, which took effect from 1st April 1950]; the policy breach by the policyholder should therefore not affect innocent third parties. Another school of thought feels that no claim should be paid at all because the act of the policyholder has breached a major policy condition on usage. Often the relationship between the policyholder and the insurance company will determine where the pendulum swings. The insurance company might also be sympathetic to a policyholder with a good claims history.
It is assumed, from experience, that commercial vehicles carry more risks because of higher usage and diversity of usage, among other risks, so the premium is higher. If you are changing your vehicle from private to commercial use due to the economic situation, you have to approach your insurance broker, or the insurance company (if you purchased the policy directly). Your motor policy will be changed from private to commercial and you will pay a pro rata premium for the remainder of the policy period. That is the only way you can remain covered.
Now that you know, hurry to your insurance broker or insurance company to do the needful. Some of the bashings the insurance industry gets are from policyholders, who ignorantly or sometimes deliberately, breach policy conditions and still expect their claims to be paid. Please remember insurance is a contract and it is governed by the policy document.