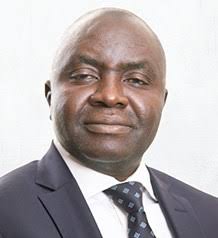 The Lagos Chamber of Commerce and Industry, Nigeria Employers' Consultative Association, and the Association of Small Business Owners of Nigeria have warned that unless the federal government take some measures to reposition the economy, tougher times await Nigerians.
This warning came on the heels of the inflation rate increasing by 0.06 per cent from February to12.26 per cent in March.
They noted that Nigeria being a mono-economy relying only on oil would definitely feel the shocks of any drop in the global price of the product as currently being witnessed.
The depreciation in the exchange rate of naira to a dollar, they added, was another cause for concern.
Muda Yusuf, the director-general, LCCI, said the increase inflation rate called for concerns as the prices of goods would be affected in the coming months.
He also noted that the country was already witnessing a sharp depreciation in exchange rate as a consequence of the slump in crude oil price.
Yusuf said, "The increase in the inflation numbers in March 2020 over the February figure was 0.06 per cent.  This is not really significant, but an increase nonetheless.
"The bigger worry is about the outlook for inflation in the next few months.  Expectedly, we are already witnessing a sharp depreciation in exchange rate as a consequence of the slump in crude oil price."
Yusuf added that businesses with high import exposure would be greatly impacted while the effect on prices and profit margins would be far reaching.
He said, "The core component of inflation will spike sharply in the next couple of months. It is a scenario that calls for major adjustments in both the public and private sectors of the Nigerian economy. Business and economic management models would have to be reviewed."
On his part, Timothy Olawale,the director-general of NECA,  said this was the highest inflation rate the country had recorded in 23 months, a situation not helped by the coronavirus pandemic.,
He noted that the pandemic had led to the cancellation of several local and global events, sharp drop in crude oil prices, and uncertainty in financial markets among others, adding that recession might be looming on the nation's horizon.
He said, "With the lockdown and closure of businesses, it is believed that recession looms in the economy amidst the rapid spread of COVID-19 pandemic.
"There are limitations to the successes that can be recorded when demand shocks are combined with supply shocks."