Frontpage
Imo
National: Governance, Policy & Politics
Rivers' commissioner, Nsirim, says Governor Wike's projects to attract investors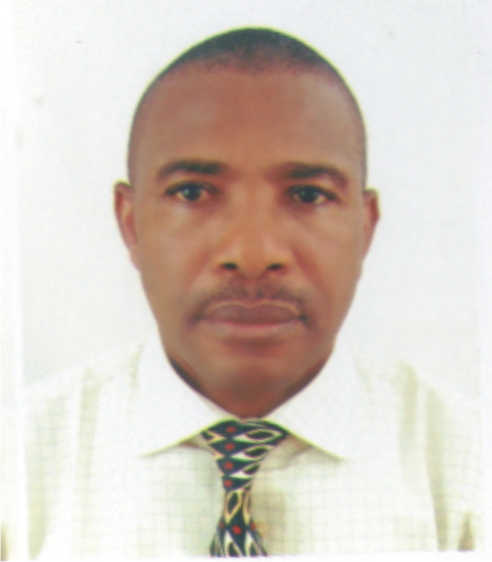 Ben Eguzozie is business a.m. regional lead based in Port Harcourt, providing regional and national  coverage for economy, business and finance
You can contact him on ben.eguzozie@businessamlive.com with stories and commentary.
December 30, 2020750 views0 comments
But analysts want governor to balance projects with economic growth, job creation
Paulinus Nsirim, Rivers State's commissioner for information and communication, says the vast projects, including the on-going seven flyover bridges, being erected across the oil-rich state by Governor Nyesom Wike, are aimed at attracting investors into the state and thereby grow the state's gross domestic products (GDP).
Rivers, with a GDP of $33.69 billion as of 2016, is Nigeria's oil hub, having the second largest subnational economy. But the state is gravely bogged down by rising unemployment and insecurity.
Nsirim, speaking at an event with media executives and correspondents, said the governor "has a passion to develop Rivers State. He is selflessly committed to making the state an investors' destination of choice. And of course, he is a prudent manager of resources."
He denied criticisms by some that the governor was concentrating his development projects only in Port Harcourt and Obio/Akpor local councils, which are loosely within the Port Harcourt metropolis. But rather, the government under Governor Wike has spread developmental projects to all the local government areas of the State. He listed: Skpenwa-Ogoni road, Abonnema Ring road, Abalama reclamation project and the $12 million cassava processing company, Ahoada East, Ahoada West, Ogba/Egbema/Ndoni local government areas, the stretch of Andoni-Opobo Unity road, which has enabled Opobo people to drive home in their vehicles for the first time in the history of the ancient kingdom.
"All these are because there is a governor who is committed to ensure that development is spread throughout the length and breadth of the state," the information commissioner said.
Nsirim also said that the state has become a major player in national politics because of Governor Wike's vision and ingenuity towards rapid infrastructural development of the state.
However, many analysts have described Governor Wike's multi-billion-naira projects as lacking inclusiveness for widespread growth. They questioned the governor's 'aggressive infrastructural projects drive' which, ironically, has failed to stem the tide of high unemployment and underdevelopment in the state.
Particularly, the analysts said there have been fewer independent/private sector investments in the state in recent time, due largely to harsh operating environment marked by insecurity. They styled the Wike projects as being exclusive and not able to engender inclusiveness for real growth and state development.
For instance, the economic analysts cited that since 2018 Rivers has topped all unemployment and underdevelopment ratings among the country's sub-nationals, despite Wike's much touted investments in new roads, flyover bridges, markets, court houses, others in the state.
"Wike's plethora of projects are largely exclusive, devoid of inclusive development that takes on the people's economic welfare, via employment creation for the state's over five million people made up of mainly youths. Like Nigeria, Rivers has over 80 percent of its people in the 15 to 45 years age brackets," one economic analyst told Business A.M. in Port Harcourt.
On its part, the opposition All Progressives Congress (APC) in the state flayed the governor for building huge billion-naira projects that fail to identify the topmost needs of the people – jobs, the most happiness of the greatest portion of the state's population.
"Governor Wike engages in a gormless governance approach which has exacerbated scepticism and capital flight from the state," the opposition party said. It quickly cited recent data from the National Bureau of Statistics (NBS) which raked Rivers third in unemployment survey of Nigeria's sub-nationals. The state has 43.7 percent unemployment rate after Akwa Ibom with 66.9 percent. Overall, Rivers, with 1.7 million has the highest concentration of unemployed/underemployed people of all of Nigeria's states.
By far, analysts have equally criticised Governor Wike's administration for poor job creation; whereas it has rubbished some multi-billion-naira people-oriented projects instituted by his predecessor, Chibuike Rotimi Amaechi, the immediate past governor. These are: multi-billion-naira fishery and banana farms developed under the Rivers State Sustainable Development Agency (RSSDA) and Songhai initiative. These were characteristically left unattended to until they have fizzled out.
Meanwhile, since 2015, political spat pitching Governor Wike and his immediate predecessor, Amaechi, has combined with inter-cult wars in parts of the state to constitute grave insecurity in the state, significantly hurting the $33.69 billion GDP economy. A recent survey by an economic analyst indicates that the Amaechi-Wike spiteful political contention has cost the state N355 billion in lost investments.