Technology
WORLD BUSINESS & ECONOMY
RxAll, Nigeria, US-based health tech startup, closes $3.15m funding round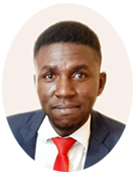 A graduate of Economics and Statistics from the University of Benin. An experienced researcher and business writer in the print and digital media industry, having worked as a Research Analyst at Nairametrics, Voidant Broadcasting Ltd, Entrepreneurs.ng, and currently a Market and Finance Writer at Business a.m. For stories, press releases, exclusive events, call +2347052803696 or send a mail to abuedec@gmail.com.
July 23, 20211.3K views0 comments
Funding to scale up drug checking tech in Africa
RxAll, a U.S. and Nigerian-based startup using deep technology to provide quality medication to patients, has closed a $3.15 million financing round to scale across existing markets in Africa and improve its technology.
The financing round was led by SOSV's HAX with participation from Launch Africa and Keisuke Honda via his KSK fund.
The health-tech startup focused on scaling its drug checking and counterfeiting technology across the continent also said that the financing round is coming after it recently closed a $2 million seed round, which was oversubscribed with $2.25 million, as well as a $900,000 pre-seed raised at the tail end of 2020.
According to Adebayo Alonge, who co-founded the company alongside Amy Kao and Wei Lui as students of the chemistry department at Yale University in 2016, the idea was to solve a problem they encountered firsthand either personally or relating to a loved one.
He narrated their ordeals as victims of fake pharmaceuticals. "I survived a 21-day coma in Nigeria 15 years ago. My co-founder, Amy, was hospitalized in Thailand after taking counterfeit medicine. And Wei lost a family member due to contaminated drugs. After going through that, information out there further confirmed that what we experienced wasn't a one-off situation. It's an ongoing problem; 100,000 Africans die from this problem every year. One million people die across the world from this problem," the CEO said.
As the journey began into the development of the idea, the trio began analyzing how to use machine learning and molecular spectroscopy for drug quality and material and quality assurance through research and development (R&D).
Per TechCrunch, the focus was to address the problem of poor access to high-quality medicine across Africa first, then the rest of the world by building a marketplace for authenticating the sale of safe and reputable pharmaceuticals.
RxAll curates high-quality sellers to its marketplace and provides them with the RxScanner, its proprietary technology, which is a handheld authenticator designed for patients to verify their drugs. The machine learning model reads the sample spectra and sends test results indicating the identity and the quality versus the reference.
The company makes money through commissions via transactions made on the marketplace. It also employs a subscription model with the RxScanner for individual and business customers.
Alonge sees RxAll as a pioneer in the world of deep tech mixed with health tech, reckoning that there's no direct competition with how the RxScanner operates, at least for the time being. He also disclosed that a bulk of its customers and revenues come from Africa, especially Nigeria.
"In terms of pharmaceutical e-commerce, yes that's a different ballgame. In terms of drug testing, the only other solutions out there are laboratory equipment, and they can be expensive. But in the space we play in, the application area, the price point, the way we're going about it using deep learning and mobile phones, there's no comparison," he said.
Speaking on the round, Zachariah George,  managing partner at Launch Africa Ventures, said "Launch Africa Ventures is excited to be co-leading this round of financing into a strong, experienced team at RxAll. We believe that RxAll is bridging a major gap in access to quality healthcare in Africa by pioneering a drug delivery platform to enable pharmacies and patients to buy authenticated medicines online."
Also, Duncan Turner, general partner at SOSV and managing director of HAX added, "We've been incredibly impressed by RxAll's ability to scale and meet customer demand. In just the last year, the team has brought together world-class hard tech and operational excellence to solve pressing issues for over a million Nigerians, and we couldn't be more excited by their vision for the broader pharmaceutical market."