Ewherido
Salary protection insurance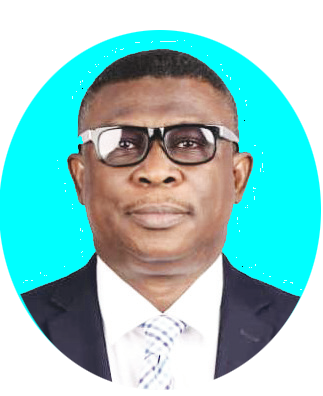 Ewherido, ACIIN, ACIB, is the Managing Director of Titan Insurance Brokers and can be reached on +2348132433631 or titan.insuranceng@gmail.com
August 6, 2018885 views0 comments
This insurance product is comparatively new in the market and it is meant for certain people in paid employment in selected sectors of the economy, especially breadwinners. Hopefully, workers in other sectors will enjoy the benefits as the policy gets older and more data are gathered. Salary Protection Insurance protects employees who may lose their jobs suddenly due to the current economic situation in the country. Since our economy took a downturn, millions of Nigerians have continued to lose their jobs across all sectors of the economy.
Salary protection insurance enables an employee to insure his salary to a particular limit (N1m limit per month for a particular insurance company). You can insure the full salary or part of the salary, but you cannot insure above your salary because insurance operates on the principle of indemnity, that is, placing you back in the financial position you were before you suffered a loss. Insurance is not betting, wagering or gambling where you can make profit. Insuring more than your salary means you will make profit if you lose your job and become entitled to claim.
In the event of losing your job, the insurance company will pay your salary for 24 months in the following order: First six months, full insured salary, 75 per cent of the insured salary for another six months and 50 per cent for another six months. In the last six months, you get 25 per cent of your insured salary. Before the benefit lapses, many people would have secured other jobs or found other sources of income. Expectedly, the policy covers only sudden and accidental loss of job; it does not cover voluntary resignation. It is also not operative if you are sacked due to fraud.
I consider this policy very useful, especially for breadwinners. This policy, like other insurance
policies, gives you peace of mind; it provides immediate relief after the occurrence of a destabilizing event. There is nothing as traumatizing for a parent as seeing your children hungry and no money for food; seeing your children ill and no money to get medical care or to buy drugs; having your children sent home from school with no hope of getting money to pay the fees. This policy takes care of all that and a lot more. It brings certainty within an uncertain environment.
Some people might be wondering what will happen to the premium they have paid if they are not sacked. As I explained previously, insurance is a financial pool and what insurance companies do is to pool the money of all those exposed to a particular risk together and those who suffer losses are paid (indemnified) from the pool. A straight answer is that if you do not suffer a loss, others who lost their jobs would be indemnified from the pool you contributed to. Incidentally, fortuitous events are a stone thrown into a crowd; you never know who it will hit. It is better to insure and not suffer a loss than not insure and suffer a loss.
Salary Protection Insurance unlike other insurances like motor, marine, fire and fidelity guarantee is not widespread; only very few companies sell this insurance. Even at that, it is not open to all salary earners. Only workers in certain segments of the economy have access to it.
All too often the insurance industry has been accused of not being proactive in coming up with products which the insuring public needs. The industry is also accused of not being creative. But this product is one that debunks these assertions. To find out the insurance companies that offer this product and how it works, contact a registered insurance broker (RIB). An RIB will help you shop around insurance companies that offer this product, get and compare rates and help you to understand the details of the workings of this policy.