Maritime
Transport Business
Shippers council revives evacuation of cargoes by rail at Apapa port
April 27, 2020770 views0 comments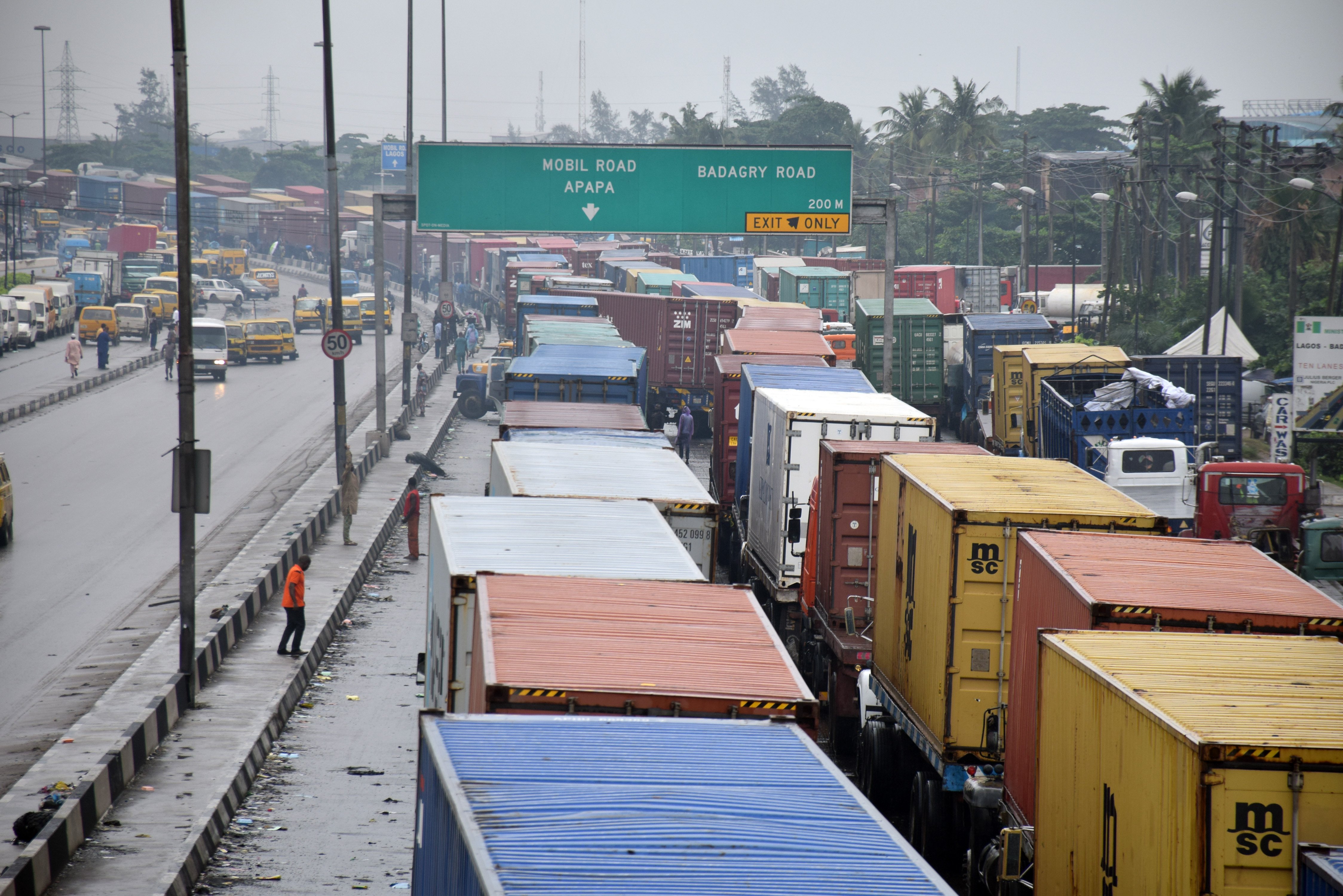 Seaport economic regulator, the Nigerian Shippers' Council (NSC) has taken steps to reactivate evacuation of cargoes from Nigeria's largest container terminal, APM Terminals, Apapa Port by railway.
The service was temporarily suspended due to operational issues between the Nigeria Railway Corporation (NRC) and the terminal.
The NSC said in an effort to enhance operational efficiency and to encourage multimodal approach to cargo evacuation especially within this period of Covid-19 crisis, it had decided to broker a meeting between APM Terminals and the NRC, where a standards operational procedure (SOP) was agreed upon between the two parties.
"NSC will closely monitor developments thereafter," said Rakiya Zubairu, head of Public Relations at the NSC.
After the meeting, the Shippers' Council management thereafter, in company of Port Health officials, visited the commercial offices of APMT to observe compliance with health and safety protocols issued by the authorities.
Najeem Salami addressed the freightforwarders on the importance of adhering to the protocols for staying healthy in this season of COVID-19 while demonstrating proper ways to practice social distancing, hand washing and wearing of face masks.
It would be recalled that Rotimi Amaechi, minister of Transportation had expressed dissatisfaction with the non-utilisation of railway transportation system for the movement of cargoes.
Amaechi, while discussing "Rail Infrastructure: Progress and Plan" at the Nigeria 2020 Economic Outlook organised by Deloitte, January 28 in Lagos that such a situation was not good for the growth of the rail sector.
According to him, unless businesses and individuals start utilising the railways for the movement of goods, it would be difficult for the federal government to recoup the huge amount spent in constructing the railways.
"Itakpe to Warri railway is ready, where are the cargoes for it? So, you said the federal government should provide infrastructure, which we have done; we have awarded another contract to construct railway from Abuja to Itakpe, to connect Abuja to Warri, with a new seaport to be constructed at Warri," he had said.
He added that the federal government would soon commence construction of the standard gauge railway from Ibadan to Kano, which he said would cost $5.3 billion, for the distance covering 860 kilometres.