Technology
WORLD BUSINESS & ECONOMY
Softbank, Google, Capital G in on $700m investment for Luno, DCG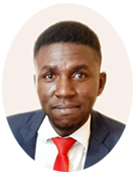 A graduate of Economics and Statistics from the University of Benin. An experienced researcher and business writer in the print and digital media industry, having worked as a Research Analyst at Nairametrics, Voidant Broadcasting Ltd, Entrepreneurs.ng, and currently a Market and Finance Writer at Business a.m. For stories, press releases, exclusive events, call +2347052803696 or send a mail to abuedec@gmail.com.
November 2, 2021833 views0 comments
The global crypto industry is currently witnessing a new phase of development and investment as leaders in digital assets platform, Luno and DCG (Digital Currency Group), Luno's parent company, have closed a secondary investment worth $700 million in funding round from some of the world's biggest investors, including SoftBank, Google's Capital G, GIC, Ribbit Capital, GIC, Tribe Capital, and Emory University, valuing the company at $10 billion.
The transaction saw the investors purchase more than $700 million of DCG stock from existing investors.
According to Barry Silbert, DCG founder and CEO, who never sold any shares as part of the secondary transaction, the investment marks a huge endorsement for the global crypto sector and provides Luno with crucial capital to fuel its expansion to the USA, as well as the expertise and backing from a syndicate of equity investors. Interestingly, the company has before now only raised $25 million in primary capital since it was formed in 2015.
With a projection for DCG to exceed $1 billion in 2021 revenues, the company has several subsidiaries that have emerged as digital asset leaders such as Luno, which is a consumer-focused digital asset platform that has thrived in the emerging and frontier markets, providing digital asset education, knowledge, and investment tools to customers in Africa, Asia, and Europe. The company has grown from two to more than nine million customers worldwide since 2019, and Luno is expanding to the US in 2022.
Another subsidiary, Genesis, is a full-service digital currency prime brokerage and one of the leading institutional trading and lending firms in the world, facilitating hundreds of billions of dollars in annual trades, loans, and transactions.
It recently surpassed $65 billion in loan originations and acquired a custodian in 2020. Genesis is a FINRA-registered broker-dealer and has a NY Bitlicense.
Grayscale Investments is the world's largest digital currency asset manager with more than $50 billion in assets under management and 15 different investment products, including the largest Bitcoin (GBTC) and Ethereum (ETHE) funds in the world.
CoinDesk is a premier financial media, data, index, and events company, recently pulling in more than 30 million UVs in a single month. CoinDesk also acquired TradeBlock in 2020 and today, the re-branded CoinDesk Indexes tracks more than $50 billion in assets under management (AUM).
Foundry, founded in 2019, has emerged as one of the most successful bitcoin mining and digital asset staking companies in North America. They provide equipment financing and procurement, mining advisory services, and host North America's largest Bitcoin mining pool (Foundry USA), which is one of the fastest growing mining pools in the world. Foundry USA is consistently a top 5 global mining pool.
Meanwhile, the Digital Currency Group also said that it is currently building a new subsidiary that will launch in 2022 while it continues to expand its seed stage investing into new and emerging geographies as well as uncovering opportunities through new increased investments in digital tokens and other digital assets.