Companies
Spar CEO sees South African politics hurting consumer confidence
June 1, 20171.3K views0 comments
Spar Group Ltd. said the firing of South African Finance Minister Pravin Gordhan and subsequent credit rating downgrades had caused a "massive loss of confidence" among shoppers already battling weak economic growth.
While there has yet to be a "huge impact" on trading at the Durban-based food and liquor retailer, the decision by President Jacob Zuma at the end of March was another barrier to economic growth, Chief Executive Officer Graham O'Connor said in a phone interview on Wednesday.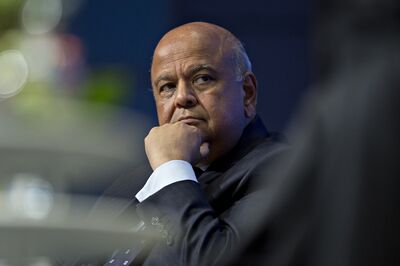 "All of us are disappointed by the firing of Gordhan, and the cabinet reshuffle just breeds uncertainty," he said. "We want a strong economy where our consumers have confidence."
Spar's focus on locally sourced food and resilient liquor sales have helped the company maintain growth in southern Africa, where the company has more than 2,000 outlets, the CEO said. The grocer has also expanded into Ireland, the U.K. and Switzerland in recent years to diversify sales, which increased by 14 percent to 48 billion rand ($3.7 billion) in the six months through September.
Operating profit and earnings per share both fell during the half year, and the company reduced the dividend by 5.9 percent to 2.40 rand a share to account for extra stock, Spar said in a statement. The shares fell 2.9 percent to 170.75 rand as of 10:24 a.m. in Johannesburg, valuing the company at 32.9 billion rand.
---
Courtesy Bloomberg