Equities
Frontpage
Stock market closes lower with N12bn loss
February 19, 2020814 views0 comments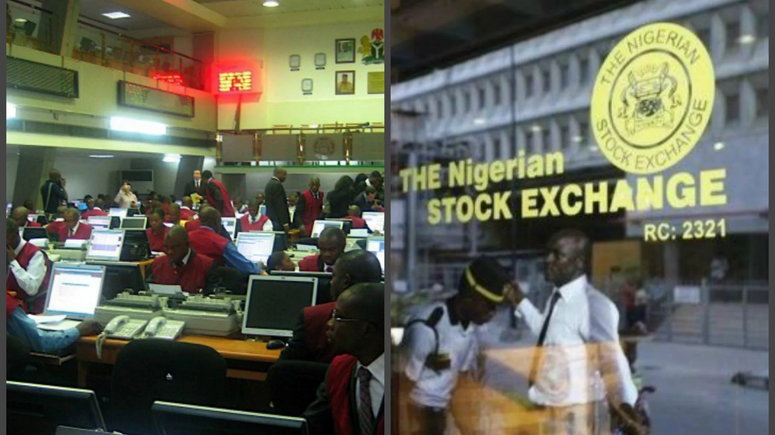 By Omobayo Azeez
The Nigerian stock market remained in the red territory to post fresh N12 billion loss at the close of trading session on Tuesday to sustain downtrend for the fourth day in a row.
The loss of the day was engendered by sell-offs in the stocks of blue chip companies and tier-1 banking companies, which consequently, moderated Year-to-Date (YtD) returns to 2.6 per cent and jacked up Month-to-Date (MtD) loss to 4.4 per cent.
Market breadth was in favour of the bears as 13 declining stocks emerged against 12 others that appreciated in share prices at the end of the session.
The NSE All-Share Index (ASI) dipped by 23.38 basis points or 0.08 per cent to close at 27,547.56 basis points on Tuesday as against 27,570.94 basis points it closed on Monday.
Similarly, the market capitalisation of equities depreciated by N12 billion from N14.36 trillion on Monday to N14.35 trillion as market sentiment remained negative.
During the session, a total of 168 million shares were traded in 3,075 deals.
The premium board was the most active, with 78.6 million shares traded by investors in 1,358 deals. It was largely driven by activities in the shares of Access Bank Plc and Zenith Bank Plc.
The banking sector was boosted by the activities in the shares of Fidelity Bank Plc and Guaranty Trust Bank Plc, with a turnover of 30.8 million shares in 412 deals.
UACN Property Development Company Plc and Wapic Insurance Plc topped the day's gainers' table with 10 per cent each to close at N0.99 and N0.33 per share respectively.
C & I Leasing Plc rose by 7.41 per cent to close at N5.80 per share, while Neimeth International Pharmaceuticals Plc added 6.67 per cent to close at N0.48 per share.
On the flip side, Law Union and Rock Insurance Plc led the losers with a drop of 4.81 per cent to close at N0.99 per share; Japaul Oil & Maritime Services Plc shed 4.76 per cent to close at N0.25 per share, and Courteville Business Solutions Plc fell by 4.55 per cent to close at N0.21 per share.