Equities
Markets
Stocks drop despite a strong monthly employment report
February 7, 2020646 views0 comments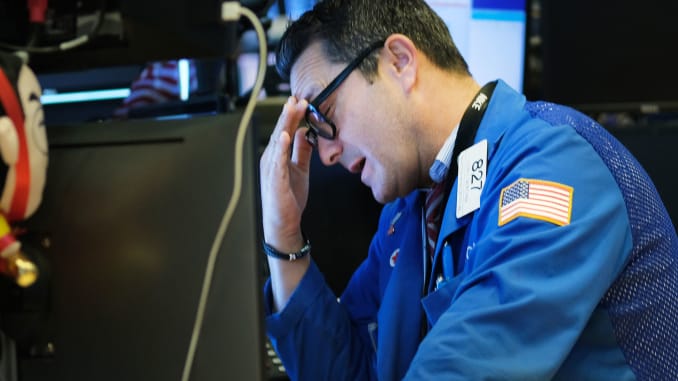 Stocks fell Friday as a massive four-day rally took a breather even after the release of jobs data that was much stronger than expected.
The Dow was down 170 points, while the S&P 500 and Nasdaq each slid 0.25%.
Caterpillar and Goldman Sachs led the 30-stock index lower, falling more than 1% each. Energy, materials and tech dragged down the S&P 500 as each sector fell at least 0.9%.
"January's better-than-expected jobs report is well-timed in that it boosts economic confidence just when coronavirus fears had investors questioning the growth outlook," said Alec Young, director of global markets research at FTSE Russell. "That said, stocks are overbought after a huge rally."
The U.S. economy added 225,000 jobs in January. Economists polled by Dow Jones expected a print of 158,000 jobs. Wages rose 3.1% on a year-over-year basis, also topping expectations.
Stocks were up sharply for the week entering Friday as strong earnings and economic data outweighed worries over the coronavirus' economic impact.
The S&P 500 was up 3.7% week to date through Thursday's close, and was on pace for its best weekly performance since early June. The Dow is up 4% for the week while the Nasdaq has gained 4.6%. The major averages were also riding a four-day winning streak.
The major averages also reached record highs on Thursday boosted by China's decision to halve tariffs on a slew of U.S. products. The world's second-largest economy announced it would halve tariffs on $75 billion worth of U.S. imports on Thursday.
However, stocks were under pressure amid concerns about the potential economic fallout of China's fast-spreading coronavirus. China's National Health Commission on Friday confirmed 31,131 cases of the deadly pneumonia-like virus in the country, with 636 deaths.
President Donald Trump tweeted Friday that his Chinese counterpart, President Xi Jinping, is "focused on leading the counterattack on the Coronavirus."
On the earnings front, more than 300 S&P 500 companies have posted calendar fourth-quarter earnings thus far, FactSet data shows. Of those companies, 71.3% have beaten analyst expectations.
Activision Blizzard and T-Mobile are among the companies that posted better-than-expected earnings. Shares of Activision rose more than 2% while T-Mobile traded 0.9% higher.