Finance
Frontpage
Subscribers fall over themselves for a bite of Access Bank $500m Eurobond on LSE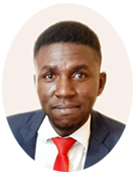 A graduate of Economics and Statistics from the University of Benin. An experienced researcher and business writer in the print and digital media industry, having worked as a Research Analyst at Nairametrics, Voidant Broadcasting Ltd, Entrepreneurs.ng, and currently a Market and Finance Writer at Business a.m. For stories, press releases, exclusive events, call +2347052803696 or send a mail to abuedec@gmail.com.
September 15, 2021625 views0 comments
Eager investors scrambled for a front row seat when Access Bank Plc went to the London Stock Exchange for the launch of a $500 million S/144A Senior Unsecured Eurobond note on the main market under the bank's global medium-term note programme.
With a coupon rate of 6.125 percent with semi-annual interest rate payment, the note was oversubscribed. The bank said the proceeds of the issue will be used to provide medium funding and also enhance the bank's capacity to support its general banking purposes.
The full service Nigerian commercial bank in a disclosure filed to the Nigerian Exchange Limited said the 5-year unsecured coupon was oversubscribed 3x with an orderbook of more than $1.6 billion, standing as the largest order-book ever for a Nigerian Eurobond transaction after it achieved an outstanding Eurobond offering.
However, prior to the launch, the bank had mandated Absa, Barclays, J.P. Morgan, and Standard Chartered Bank as joint book-runners and Chapel Hill Denham & Rand Merchant Bank as financial advisors and joint book-runners to arrange a global investor call in addition to a series of fixed-income investor calls. Thus, the issuance of the 5-year fixed-rate dollar-denominated regulation S/144A senior unsecured note under the bank's global medium-term note programme may follow, subject to market conditions.
Herbert Wigwe, group managing director, Access Bank, while commenting on the issuance said: "At Access Bank, we remain committed to our vision to become the world's most respected African bank and Africa's gateway to the world. The success of our $500 million senior unsecured Eurobond is yet another stride towards the realisation of that vision and underscores our investors' confidence in the Access Bank story. We are pleased with the diversity of the order book and the success of this issuance further strengthens our resolve to deliver on our strategic objectives."
Meanwhile, the bond, which has a 2026 maturity date, recorded strong buying interest from top quality investors across the globe, including the United States, Middle East, Africa, Asia and Europe, which is inclusive of the United Kingdom.