Imo
Sustainable education holds the key to Nigeria's prosperity, says educationist, Emilia Akpan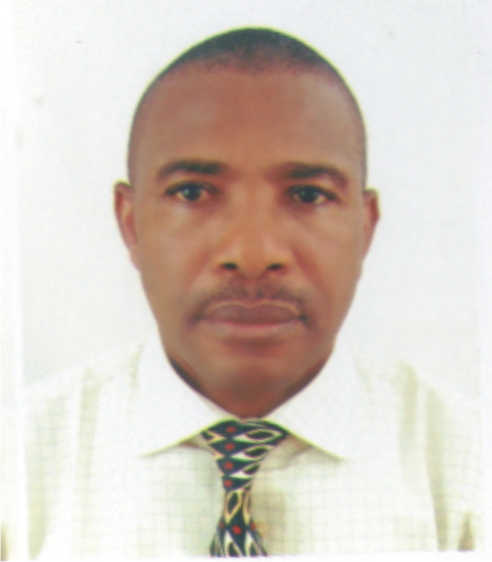 Ben Eguzozie is business a.m. regional lead based in Port Harcourt, providing regional and national  coverage for economy, business and finance
You can contact him on ben.eguzozie@businessamlive.com with stories and commentary.
February 18, 2020691 views0 comments
EMILIA EKANA AKPAN is a familiar name in the world of Nigerian manufacturing, production, SMEs and entrepreneurship. For about a decade now, she has been involved in the production of industrial safety materials. She grew from nurturing the Rivers/Bayelsa chapter of the Manufacturers Association of Nigeria (MAN) to becoming MAN's national vice-president, the first woman to attain it. Since then, she has been on the board of SMEDAN. But, education (at a sustainable level) her greatest niche area, in which she has invested huge resources since 1996, with 95% success rate in students' performances at local and international examinations. As managing director of Showers Christian High School group, which received the Cambridge Assessment International Education outstanding learner awards in 2016, she sat with business a.m.'s BEN EGUZOZIE in her Port Harcourt home, to speak on sustainable education as key to Nigeria's development in agriculture, mining, manufacturing, services, health, research and others.
For more than Two decades now, you have spearheaded Educational empowerment for children in the South-South region, such that most of them have been excelling in different fields. Can you narrate the impact this has made in the region?
Empowerment for children in any region, is key to economic prosperity and peace for any region.  The vision to start a school was to give qualitative education to youths to have, not just a head-start, but to make them compete for jobs with confidence that they will do well, on their own merit.
We know that quality education, especially privately funded, is expensive in Nigeria. As a result, most poorly-paid Nigerian parents cannot afford that for their children. To what extent has your Showers Educational model changed the fortunes of some of these children in the South-South region?
A good education, anywhere in the world is expensive.  You need to get good teachers, good learning environment, and all modern gadgets to bring education near the children.  All these cost money.  Unfortunately, there is no cheap funds from the banks to support schools now. So, a new set of strategy to keep the school going without compromising quality output and focus are needed now.
I believe one strategy that one can leverage on will come from goodwill and the generosity of endowed persons in the country.  Corporate persons have helped in this aspect, like Shell, Total E&P through their Catch Them Young Education program, and Mobil too; but these have come in limited ways.  It is possible for other persons of means to assist train bright indigent pupils, as part of the social responsibility culture.
For this, Showers Schools, through an NGO – Educate for Life, is soliciting for funds to help reduce the children without any support, to further their education from the Primary to Secondary level. Taking one child to train till WASSCE, should give someone a spirit of wellbeing.
We had done well with the Catch Them Young program educational support for the Egi community by Total E&P where they operate. We have two First-Class students in Geology and Business Administration, amongst Lawyers and Accountants emerging from the premier group.  Proving that when investment is made in any child, from the onset, great harvest will come.  They would not have been able to do so well with poor funding, and if not supported by the educational foundation. Or course, our 'No Cheating policy' in Showers Schools have been the foundation of these good results produced by the students.  The recent Ordinary Level Cambridge results released showed that, all the students we fielded from the local community trained by Total E&P, had mostly A's; and the best with 2A*, showing the essence of good foundation.  Showers Schools won the best result in Nigeria at the Cambridge Advanced Level category.  The Class of 2019 in WASSCE scored all A1 in Civic Education.  Four of them were admitted to study Law and Medicine on merit in the universities.
I believe with more students trained from our school, will be better equipped students and can fetch good employment.  They will demonstrate proficiency and discipline which are the foundation we insist in the training of our students.
Showers Christian High School has carried out the education of some indigent children at great financial costs; how much longer can you sustain this without some support?
We have on our own children we have trained, or supplemented their education; of our staff, and other indigent students, up to university level, through the meagre purse we have. We have supported schools and individuals also through books donations. Unfortunately, as the economy keeps biting, this has created big financial holes in our purse, so we are cutting down on this, to enable us be financially afloat, for now.  We hope through the Educate-for-Life program, and with the support from other individuals, we can continue to do the needful to produce more quality students that will enrich the workforce. We are praying for more corporate support to continue the training of the indigent students. We believe, investment in human factor cannot be a waste.  It is strongly believed, where you have planted a good seed, your harvest will be in proficient, dedicated and loyal staff.  For the South regions, where more students are educationally supported, and jobs are given to them on a basis of fair competition, they will do well to enrich the organization.
You have always canvassed the motion that Sustainable Education is critical to the socio-economic development/ prosperity of the South-South region. How do mean by this?
Most developed countries lay emphasis on good foundational education for their youth.  Nigeria is yet to emulate this.  This a fundamental factor in creation of the competitive economic wealth they now enjoy. Education enriches people's understanding of themselves.  It gives them confidence on what they can do, which involves inherent creativity, which promotes entrepreneurship and technological advances in turn. These are crucial factors in economic and social progress, and ultimately increase economic wealth of the nation.
Showers Christian High School (SCHS) has grown in leaps and bounds, despite great challenges. How were you able to navigate these? Also, are we expecting any plans to inch further – perhaps to add a University – or a TVET (Technical, Vocational Education and Training)?
Financial constraints have been dogging our footsteps for some while now, to bring up the Showers Schools to the level envisaged.  This has limited our expansion program at the permanent site, and affected the day-to-day financial need of the school.  This a general trend though, and not limited to us. Despite these, enthusiasm and fierce support of some of the staff, who understand the vision of the management, and constant good results produced due to our teaching method, have made us not to lose hope. We are praying for a relief through a buy-in or some support from more corporate bodies in no far future.  Many employers need staff with sustainable education, to increase quality good staff.  These, we are confident to supply.
We also hope to bring in a Teachers Training, with technological knowledge to support the schools at all levels. This is part of our desire to increase the Sustainable Education in the State, in the nearer future.  Good teachers are lacking in the country right now. There is an urgent need to fill in the gap. Government cannot take up this responsibility alone.