Companies
Earnings
Systemspecs wants girls' to embrace career in ICT
July 4, 2019570 views0 comments
Systemspecs has urged girls and young women to consider careers in the field of information and communication technology (ICT) as it is the future profession to beat.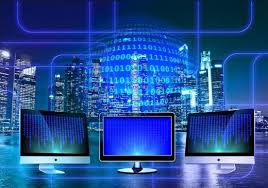 The software firm disclosed this at the 8th edition of the international girls in ICT day organised by eBusiness Life, with the theme: "Expand horizons changing attitudes: an ICT skilled girl force".
The event was part of a global campaign to encourage young girls delve into ICT as a profession and contribute their quota to the growth of the industry in Nigeria while actualising self-development.
Jane Amaife, quality assurance analyst, Systemspecs, noted that gender biases had been a limitation to girls taking challenging or difficult roles; however, the narrative is changing.
"The society has unconsciously relegated the female gender and delegated careers in technical fields, especially in engineering and ICT, to their male counterparts.whole idea is that technology is an enabler or a tool that can efficiently solve societal problems," she said.
Amaife called on parents, corporate bodies and the society to recommit to supporting the girl child into developing her skills and reach her full potentials.
Addressing girls from both private and public secondary schools at the event, she stressed on the need to be diligent in carrying out any responsibility they are saddled with. This attribute, according to her was what opened her to boundless opportunities in the tech world.
"I started out as a customer care representative before I applied for the job I now do. A proven track record of diligence was what worked for me. You also need to have an open mind to embrace and learn new things as they evolve. This will position you in your chosen course of study," she added.