Equities
Markets
Tech stocks fuel rally as China combats slowdown
January 15, 2019637 views0 comments
Technology shares spurred a rally in stocks after China ratcheted up stimulus measures to combat slowing growth. Treasuries fell and the dollar advanced.
The S&P 500 gained the most in a week, pushing through the 2,600 level that it failed to breach on three occasions last week. The tech-heavy Nasdaq 100 recouped losses over the last two days of trading as China eased concerns about the impact of the U.S.-China trade war on the global economy. Netflix Inc. surged after it said it's raising prices, while Apple Inc.'s 1.7 percent gain was the smallest in the FAANG cohort.
The 10-year Treasury yield rose to arou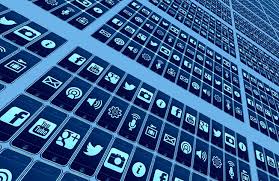 nd 2.71 percent, while the dollar advanced the most in nearly two weeks. The euro dropped after European Central Bank President Mario Draghi said the economy is weaker than expected, and German data confirmed the worst year for growth since 2013. The pound fell as U.K. politicians prepared for a vote on Brexit. Oil rose above $51 a barrel, and emerging-market shares rallied.
"The market today is reacting favorably to the second largest economy in the world actually doing stimulus rather than trying to throttle their economy," said Brent Schutte, chief investment strategist at Northwestern Mutual Wealth Management Co. "Tech has a lot to do with what happens in China also. The tech sector has more revenues coming from China than any other sector in the U.S."
The potential stimulus in China and warm welcome it received from markets reflects the delicate balance underpinning 2019's risk-asset rebound: The same weak macro data that prompted a sell-off at the end of last year has the potential to spur looser monetary policies and therefore ignite a rally. Plenty of risks are clouding the outlook, not least the ongoing U.S. shutdown and the increasingly frantic countdown to Brexit. Investors must also factor in corporate earnings as the results season get