Technology
Tech talent development gets big boost as Moniepoint, Nithub UNILAG team up
September 26, 2023197 views0 comments
Business A.M
Nithub University of Lagos in partnership with Moniepoint Inc, Africa's leading digital financial services provider, has announced the graduation of the pioneer cohort from its HatchDev programme.  The nine-month specialised training, sponsored by Moniepoint, is designed to produce hundreds of market-ready software engineers every year.
The development is In line with the resolve of the ministry of communications, innovation and digital economy to build a robust framework for the training of one million technical talents over the next three years and the presidency's goal of creating two million digital jobs via the tech space.
Africa's Internet economy is revolutionising development on the continent by creating job opportunities, stimulating economic growth, and offering innovative solutions to complex challenges, including access to healthcare, education, and finance. This transformation is driven by factors such as increased access to high-quality Internet connectivity, a burgeoning urban population, a growing pool of tech talent, and a vibrant startup ecosystem.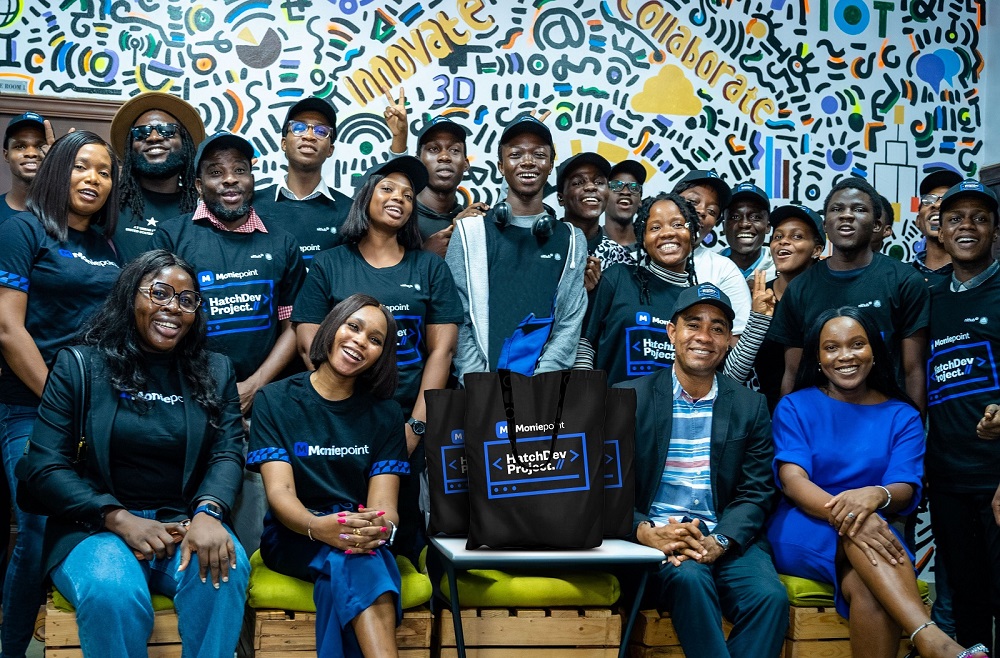 In Nigeria, where the digital economy is rapidly expanding, there is a pressing need for skilled tech talent. According to estimates, there are only around 115,000 developers in Nigeria, highlighting a significant talent shortage that hampers the growth of the tech sector. Recognizing this challenge, Moniepoint in partnership with Nithub is taking proactive steps to bridge the gap and empower the youth with valuable skills for a brighter future.
The highly competitive programme with a strict recruitment policy, which began in October 2022, aspires to yearly shape 300 junior software engineers, 100 intelligent systems developers, and 100 IoT/embedded systems engineers. These professionals, upon completion of the course, will be readily absorbed into a market eager for their expertise. The programme's structure is such that it starts with nine months of classroom-based training, culminating in a three-month industry-specific internship.
NItHub envisions a transformative approach to the use and creation of digital technology in Nigeria. This vision encompasses upskilling, startup incubation, product development, all aimed at setting new benchmarks for digital proficiency and innovation in Nigeria. Also,  Moneypoint, with its extensive reach and influence, plays a pivotal role in this digital revolution and financial inclusion. Currently, 1.6 million businesses across Nigeria rely on Moniepoint's suite of payment, credit, and business management tools to achieve socioeconomic growth and stability. The platform facilitates an average monthly transaction value of $12 billion, demonstrating its profound impact on businesses and the economy at large.
Speaking on the success of the initiative, Chukwudum Ekwueme, VP Engineering, Moniepoint, expressed enthusiasm, saying, "Nigeria is a booming economy and with the innovative contributions of tech businesses, like Moniepoint, that are solving some of society's critical issues, it is very gratifying to be a significant part of those giving local talent the training and tools they need to compete on a global stage. Also, this initiative aligns perfectly with our vision of empowering the next generation of tech leaders. We believe that by investing in talent development, we can accelerate Nigeria's growth in the digital economy and contribute to the overall prosperity of our great nation."
Victor Odumuyiwa, NitHub Director and HatchDev project lead, said: "Nigeria is at a critical inflection point at the moment as we continue to grow and develop our economy. As a new wave of technology companies emerge, and with increased digitalisation in every aspect of life, it's vital that we have the local talent available here to ensure homegrown businesses can reach their full potential. That's why courses like HatchDev are so valuable – we're training Nigeria's top future talent. We're delighted to be working with Moniepoint to help bring this vision to life.`
Some industry analysts have averred that the initiative between Moniepoint and NitHub, University of Lagos, is poised to be a game-changer in the tech industry. By equipping young Nigerians with cutting-edge skills through the HatchDev programme, they are opening doors to limitless possibilities and helping Nigeria tap into its full potential in the digital era.