Ewherido
The insurance broker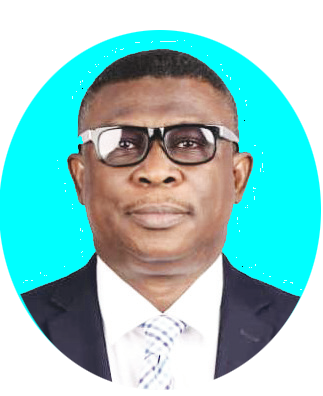 Ewherido, ACIIN, ACIB, is the Managing Director of Titan Insurance Brokers and can be reached on +2348132433631 or titan.insuranceng@gmail.com
April 17, 20181.1K views0 comments
Like the insurance industry, the insurance broker has been grossly misunderstood and understated. A couple of times, friends and acquaintances have sent me share certificates to assist them to dematerialise or help them sort out one problem or the other. I usually educate them on the difference between an insurance broker and a stockbroker, before directing them to stock brokers.
An insurance broker is an insurance professional ( individual and corporate) registered by the Nigerian Council of Registered Insurance Brokers and licensed by the National Insurance Commission, the insurance regulatory body, to act as an intermediary between the insuring public and insurance companies, also known as underwriters, and also provide insurance advisory services.They usually have the acronym, RIB (Registered Insurance Broker) in front their names or companies' names. A stockbroker, on the other hand, is a professional or entity that buys and sells stocks and other securities on behalf of clients usually on the floor of the stock exchange.
Insurance brokers work mainly as agents of the insuring public. They provide wide range professional advisory services to the insuring public. They help potential policy holders to reduce cost by shopping around underwriters and getting competitive rates before placing the business. They also help policy holders to reorganize their insurance portfolio and in the process reduce cost and at the same time get the appropriate cover.
Insurance brokers also advise clients on risk improvement and reduction in risk exposure and in the process get lower rates for clients. A good example is encouraging clients to have functional re extinguishers which attract a discount in re and special perils and Householder policies.
Insurance is steep in legalities and technicalities, even though policy wordings have been simplified. An average policy holder has challenges understanding his insurance contract. But an insurance broker will guide you through your insurance policy. He will show you the extent of cover, conditions you must fulfill, warranties you must observe and policy exceptions to keep your eyes on. A very good example of an exception is the Fidelity Guarantee Exclusion Clause in Comprehensive Motor Insurance Policies. Many policy holders are unaware that if their driver disap- pears with their vehicle, they are not entitled to any remedy (claim) even though the vehicle is comprehensively insured, because of this clause. Since various insurances cover di erent risks, the policy holder is supposed to have a Fidelity Guarantee insurance cover to take care of the dishonesty of his domestic staff. Motor insurance does not cover dishonesty of employees.
The main reason people insure their assets is to be indemnified (put back in the financial position they were immediately before the loss), in the event of a loss. These days, in the event of an incident likely to lead to the claim, all that a policy holder needs to do is inform his insurance broker. The broker will, in turn, inform the underwriters, get and help the policyholder complete the claims form, get supporting documents from the policy holder and forward to the underwriter. Where there is a disparity between the gures the policy holder is asking for and what the underwriter is offering, the insurance broker will use his expertise and influence to get a good deal for the policy holder. Thereafter, he gets the discharge voucher executed and the policy holder gets either a cheque or credit alert shortly after. In one sentence, the insurance broker takes the grind (hassles of sorting out the claim), while the policy holder gets the glamour (gets the payment).
Insurance is an international business and insurance brokers, beyond arranging cover for their clients, also play strategic advisory roles for their clients in international trade and exchanges. This is often very common in marine insurance, travel and tourism insurance.
The whole essence of taking an insurance policy is to have peace of mind and that is what the insurance broker brings to the table. The beauty of using a registered insurance broker is that all these services come free of charge to the client. It is a win/win for policy holders because you get touch notch services at zero cost. The insurance broker gets his commission from the underwriters for giving them business. So there is no logical reason why a policy holder should not avail himself of a registered insurance broker.
---
Ewherido is the Managing Director of Titan Insurance Brokers Limited and can be reached on: +2348033163427 or titaninsurance@ gmail.com
Business a.m.'s comment pages are a place for thought-provoking views and debate. These views are not necessarily shared by Business a.m.