Ewherido
The insurance world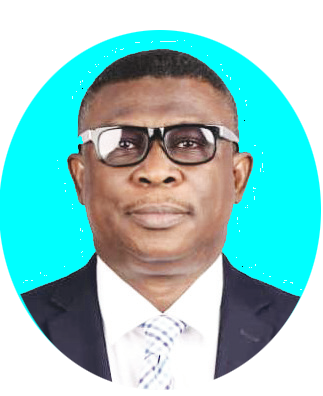 Ewherido, ACIIN, ACIB, is the Managing Director of Titan Insurance Brokers and can be reached on +2348132433631 or titan.insuranceng@gmail.com
May 14, 20181K views0 comments
In my interactions, I have found out that the average Nigerian, including very educated people, have a shallow understanding of how the insurance industry is organized. There are many insurance professionals and entities operating within the insurance space. We have the insurance companies, reinsurance companies, insurance brokers, actuaries, loss adjusters and insurance agents. Of course, we have the almighty policy holders and they are the reason why all these insurance professionals congregate and are in business.
Before we go into details on each of the sub-sectors, let us get our hands on a working understanding of insurance. On the one hand, you can define insurance as a financial pool put together by an entity (insurance companies) from where contributors (policy holders), who suffer losses, are paid (indemnified) subject to the terms of the contract of insurance they entered into with the insurance company. This definition is important because many policy holders often ask why they should continue to pay premium when they have not suffered any loss and have nothing to show for the money (premium) they paid. They easily forget that today it is Mr. A; tomorrow they might be ones suffering losses.
On the other hand, insurance can be defined as a risk transfer mechanism where one party (policy holder or insured), for a specified amount (premium), transfers liability to another (insurance company) with a promise that should a specified event or incident occur leading to loss(es), the company will restore the insured to the position he was immediately before specified events occurred.
In the insurance space, insurance companies, which are also known as insurers and underwriters, bear the risk. Insurance brokers are trained insurance professionals, who act as intermediaries between the insuring publics, also known as policy holders, and the underwriters.
Insurance agents are also intermediaries, but are registered with a specified insurer and market the products of the insurer. They are not chartered, but are required by law to possess a certificate of proficiency issued by Chartered Insurance Institute of Nigeria.
Reinsurance companies are institutions that reinsure insurance companies. Normally, when a policyholder insures an asset with an insurance company through his broker, the insurance company determines the percentage of the risk it wants to retain. Whatever is above its retention is what it cedes (transfers) to the reinsurance companies. Here, insurance as a mechanism for risk transfer and spread of risks is fully at work. Please note that reinsurance companies only deal directly with insurance companies and other reinsurance companies. They have no direct dealings with individual policy holders.
Loss adjusters, on the other hand, are independent claims specialists who investigate mainly large, complex or contentious claims for insurance companies. Normally policy holders do not get to know them until when there is a claim, especially large, complex and contentious claims. After the policy holder has submitted his estimates for repairs, replacement or reinstatement, the loss adjuster scrutinizes the estimates and other supporting documents. He determines whether the claim is genuine and whether the estimates are in order or inflated. Remember, what underwriters do in the event of a claim is to restore the policy holder to the position he was before the loss. That is the principle of indemnity. No insurance company will knowingly allow a policy holder to get more than indemnity, that is, make profit.
Finally, we have the actuaries. They are the mathematicians of the insurance industry. They use statistical techniques and mathematical skills to assess the probability of an event and its financial consequences.
Of all these insurance professionals or operators within the insurance industry, the only ones, the insuring public gets to interact with regularly are the underwriters, insurance agents and the insurance brokers. Four weeks ago, we dealt with the role of insurance brokers.
Underwriters, on the other hand, are the risk bearers. They pool resources together from the insuring public from where they settle policy holders who suffer losses. They are catalyst for economic growth and stability by ensuring that individuals and companies that suffer losses are kept afloat financially by ensuring that they restored to the financial positions they were before the loss. Life insurance is also an avenue of investment and financial/retirement planning.
The government can also borrow from Pension funds to fund capital and infrastructure projects.