Comments
The lapel pin for a new Nigeria
March 22, 2019870 views0 comments
By Tony Monye
Small as the lapel pins appear, oftentimes, they relay big significances. The lapel pins have ornamented man's vests, depicting differentiated messages, meanings and purposes, beginning, most notably, from the mediaeval times. Also known as the enamel pins, like humans, these tops-beautifying objects, come in different shapes. However, unlike humans, they come in less varied sizes. Times have been all but constant. Our values and our ideas of fashion have been redefined, between the polar axes of the coolest and the weirdest. On the other hand, the subsisting strength of the lapel pins has evolved as well as exposed, cuddling acceptability across the highly diversified fields of politics, military, governance and even business. Lapel pins are quite ubiquitous and are helping in furthering causes and, pulling down walls in barriers-oriented societies. In brief, notwithstanding their size or shape, the lapel pins have found their worth along five different alleys. They can be quite ornamental as well as uncovering 'affiliational' benefits. Enamel pins serve as cause-promoters as well as achievers-identifier. Less often, they also help project counter-cultural meanings. In all of these, the lapel pins have sought and found usefulness in their chronological encasements and, also within dissimilar societies.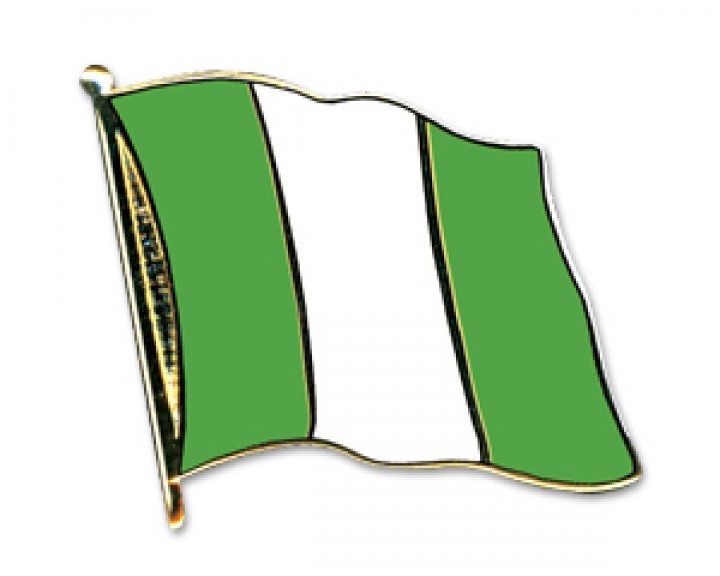 With a gold-plated back cover, a lunar overhang on a rectangular box with a front circular cut-out, the Lunar Leadership lapel pin beautifully combines all the black, blue and red colours of the Society. It is an ensemble of converging significances the Society affirms are necessary for the emerging, more variegated but tolerance-rolled Nigeria. These meanings, as embedded in the lapel pin, are critically encased in the social realities of present-day Nigeria and, it is hoped would give more vent to the shape of the country's much anticipated future to come. Although, it combines all of the essences of the enamel pins earlier enumerated, in particular, the Lunar Leadership lapel pin is viewed as an emblematic bit that advances the cause of what is regarded by members as the 3N. Non-bigotry. Non-racial. Non-tribal. In aggregate terms, the 3N campaigns for peaceful co-existence and inter-crowd tolerance in the society. More importantly, the lapel pin demonstrates that the Lunar Leadership Society does not share in the illusion that societal evils can be healed without being tackled. Besides, it is a succinct acknowledgement that our beloved nation is within sight of a turning point, making the hard bend from good to better.
Although, its lapel pin is one of the advocacy measures for firming up inter-group harmony and peace in the larger society, the Lunar Leadership Society views, understands, and spares nothing in promoting and situating it as a tolerance-strengthener across the identified plains of bigotic, racial and tribal narrowness.
On the non-bigotic alley, the enamel pin symbolises the Society's vow and commitment to raise the effort at taking the skeleton out of bigotry and prejudice. These twin evils, whilst beating hard, down our various neighbourhoods; shorten all of us, strengthening none. The chains of bigotry and prejudice are strong binds, holding us from enjoying the many beauties of our varieties as peoples living in the geographical enclave called Nigeria. Our members and even the larger society are being urged to embrace broader definitions to what appeal to our normative sense(s). What we, more or less, regard as good for us should not be uncompromisingly held as the expected standard or norm for others. A strict bi-dimensionality approach to all issues can be quite limiting. 'They against us attitude' has to be de-emphasised for the benefit of all. The views, perhaps, are even a lot more and some have yet emerged. A little openness would aid us as we try to grasp that the other man's orientation, religion, views and opinions ought not to pull any strain on our hearts. It is only proper to understand them as standing aloof, some distance away from our own. If we believe our opinions, views, creed and orientation support and uphold our daily existence; it therefore should be trouble-free to hug the other man's as planks, holding firmly his daily survival.
On the racial front, today's Nigeria, like many other nations (for factors not elaborated in this piece), is rapidly growing multi-racial, with its cultural implications/ repercussions. There are signs everywhere. Compared against the nineties, the non-black constituent of our population is on the rise and would, perhaps, continue along that trajectory into the foreseeable future. It is a much easier sight these days to see an oriental fellow marching down a street in some of Nigeria's hinterlands or a European having a beer in a restaurant or an Indian man sharing a joke with his Nigerian counterpart. Nigeria is now their new home. Many, if not all of them, have chosen to become part of us. As we embrace tolerance as a people, we ought to ask ourselves, "Does the colour of one's skin pigmentation matter more than our common humanity?" If we respond, NO; it becomes thereafter important that we steward ourselves to evolve, with a clear and distinct message to persons of other races – white, red or yellow – in our midst, in our country. We can see so clearly your humanity; we feel and share in your humanness.
Although our nation, Nigeria is one of great tribal cornerstones; we deeply appreciate that our historically-recorded past as tribal peoples of Yoruba, Hausa, Igbo and Ijaw descents was glory-filled. Not excluding the many other minority groups. We however must fully embrace we are scrawling the last words of a swiftly decaying paragraph. We, as a people, are fast-turning the page to a more novel and more glorious chapter of mutual respect, togetherness and tolerance. Let's write it with the smooth running ink of deliberate effort at stimulating the Nigerian brotherhood of all peoples within the country-space; let's begin by expressing love, understanding and tolerance beyond persons of shared tribal affiliation. The goods we don't try to see in the other tribes definitely won't be easily found. The Lunar Leadership lapel pin represents the Society's wholesome bit at laying down new marker for advancing inter-group and national cohesion rather than tribal loyalism. There's so much more to having the Nigerian outlook.
With the Lunar Leadership enamel pin on our vests, it isn't meaning-free. It goes beyond its ornamental appeal. It is more of a cause-driver, an expression of goodwill to all, an affiliational bit and an identifier, symbolising wearers are not walking blind of some of the ills of our society. They are perturbed by the present highly divisive state of affairs in Nigeria, which is eye-hurting. For them, it is just not good enough and they have opted to confront these challenges. They understand they are lucidly voicing out against intolerance in any form; for a much bigger cause, something so brilliant for the society. They urge us to be less judgemental. Users are 3N. They are non-sufferers of bigotry; they are against racial profiling and hating, seers beyond tribal barriers. The Lunar Leadership Society is offering its lapel pin beyond its members to the general public. It is a gesture that says – join the fight, take up the cause for a better, more tolerant Nigeria. Wouldn't you rather be a part of?
Tony Monye
The Convener
The Lunar Leadership Society