Ewherido
The rains are here! Insurance can cut your losses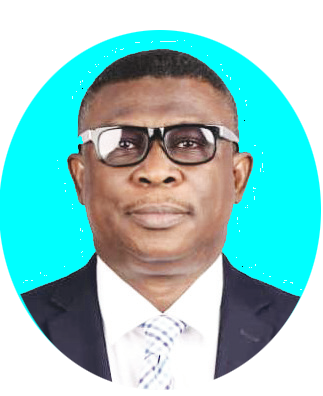 Ewherido, ACIIN, ACIB, is the Managing Director of Titan Insurance Brokers and can be reached on +2348132433631 or titan.insuranceng@gmail.com
June 22, 2020782 views0 comments
In virtually every part of Lagos, it rained continuously from last Wednesday morning to Thursday evening. I knew Lagosians were in trouble by Wednesday afternoon. I had gone to Maryland in Lagos. On my way back, portions of Ikorodu Road, especially between Maryland and Anthony, had become a river. It was impossible for saloon cars to pass through the river, sorry, road. Even SUVs struggled, while big buses and articulated vehicles moved with care like hyenas passing through a lion's territory. Now the stories are flowing in; many individuals and corporate organisations have suffered losses running into millions of naira due to the flood. Could they have avoided these losses by insuring the contents of their houses and businesses? Yes, of course.
For private dwellings, a Householder Insurance Policy will protect them against damage or losses from the elements of the weather during the rainy season. These include flood (including flooding as a result of overflowing of the sea), gale, hurricane, cyclone, thunderbolt or windstorm. Householder Insurance is an all-risk policy, which provides more cover than similar insurance products. Beyond the above risks, Householder Insurance covers damage and loss of contents as a result of fire, lightning, explosion, aircraft or articles dropping from the sky and burglary or housebreaking, which must be accompanied by forcible entry or/and exit, or any attempt thereof.
It also covers damage or losses as a result of earthquake, impact to the buildings by any road vehicle or horses or cattle not belonging to or under the control of the insured or a member of his family, and loss or damage to buildings or landlord's fixtures and fittings. It also has an element of public liability, which protects the policyholder from legal liabilities to third parties for bodily injuries, death and property damage whilst in the insured premises.
Anybody looking for just a policy to protect him against flooding alone (but who does?) is unlikely to go for a Householder Insurance. He would rather opt for a Fire and Special Perils Insurance Policy. This policy is often misconstrued by some policyholders. They do not know that a policy with a title that includes 'fire' can also cover flooding and other water-related losses or damage.
Beyond lightening, which is also rainy season related, Fire and Special Perils Policy covers losses and damage as a result of storm, flood and landslides as well as other water-related risks such  as bursting of pipes/water tanks and sprinkler leakage. So, if all a policy holder is looking for is a policy to cover risks of flood and water damage, a Fire and Special Perils Policy is more than adequate. It will provide about the same cover a Householder Insurance will provide and is much cheaper to purchase. The policyholder will also have a fire cover. Rainy season or not, fire risks remain. So fire cover is still very necessary this season.
In addition, we have had cases of gas explosions in homes. A Fire and Special Perils Policy will pay for the material damage in the event of a gas explosion. But in the case of a householder, it will cover the material damage as well as injuries to members of the household (if the policy has a personal accident component for members of the household) and third parties the explosion might injure, kill or damage their property. The third parties risks will be taken care of by the public liability provisions in the Householder Insurance Policy. There are no such provisions in the Fire and Special Perils Policy.
A householder policy is specifically for private dwellings (building and contents) and not meant for corporate organisations. A Fire and Special Perils Policy on the other hand is for both private individuals and corporate bodies. With as little as N30,000 in premium charges, you can get an annual insurance cover for contents worth N5 million under a Fire and Special Perils Policy. It can be lower or higher depending on your area of residence and the degree of your exposure to the covered risks and the negotiating skills of your insurance broker. A similar sum insured under a Householder Policy will cost more to cover because a Householder Policy is an all-risk policy with a much wider coverage from our brief explanations above. What policy an individual takes depends much on his insurance needs.